Ted Cruz's Tweet About Gavin Newsom Has The Internet Seeing Red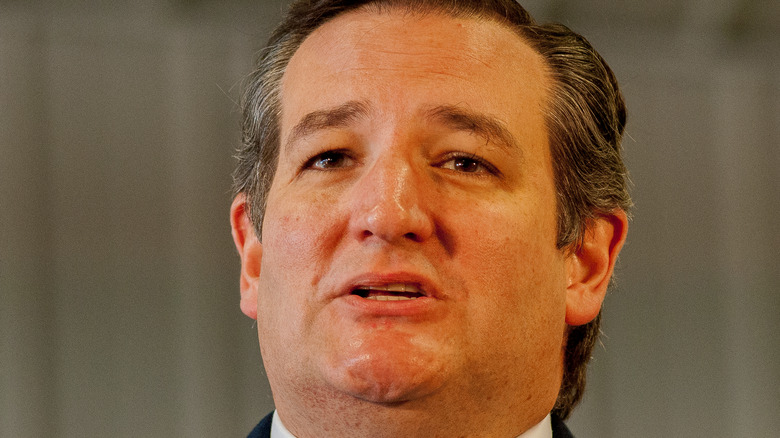 mark reinstein/Shutterstock
Social media was stunned by Cruz's brazen reference to Cancun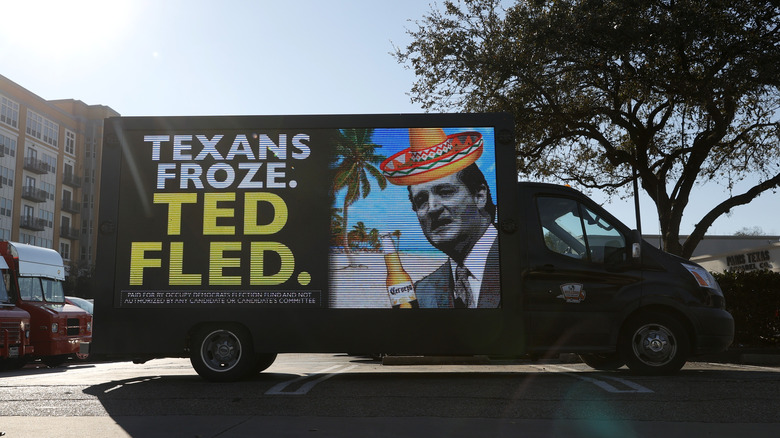 Justin Sullivan/Getty Images
Social media can only be described as stunned by the audacity of Cruz's tweet since it brought to mind his February trip to Mexico when he sought to escape Texas' killer cold snap and then sought to blame the trip on his daughters. In all fairness, this isn't the first time Cruz made a reference to his own trip to Mexico. But just as it wasn't funny the first time around, the internet didn't think it was funny this time either.
One Twitter user snarled: "There's nothing funny about a Senator who runs away to a beach in Mexico while the people he represents are suffering from a massive storm and are without electricity" along with the hashtag #CancunCruz.
Another distraught social media user tweeted: "Every time he tweets this stuff I think of my grandmother who was worried about freezing, my aunt/uncle that took care of her by bracing terrible road conditions, & all of the other Texans who died because they didn't have people like that. @tedcruz, you're disgusting."
A third killed two birds with one stone by defending Newsom and going for Cruz at the same time, saying: "One guy extended an order that has been going on for 20 months to try and prevent the Covid spread ahead of the winter months. The other guy just abandoned his state and tried to throw his daughters under the bus. See the difference[?]"