Will Donald Trump's Three Oldest Children Really Be Indicted Soon?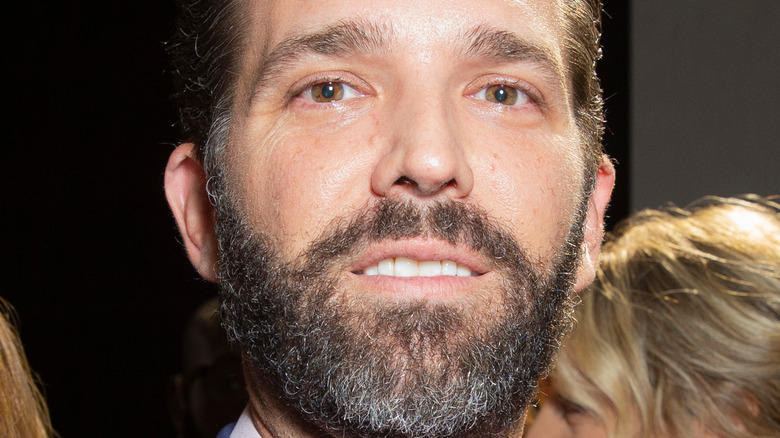 lev radin/Shutterstock
Since Donald Trump has left the White House, it seems like anyone and everyone associated with his administration has faced indictments for some sort of legal misstep during the former president's term. Most recently, Tom Barrack, the former chairman of Trump's 2017 inaugural committee, has been indicted for lobbying violations, obstruction, and false statements (via Yahoo! News).
Barrack is one of eight former Trump officials to be given an indictment. Starting when Trump was still in office, several members of his team were given indictments, such as Paul Manafort, Steve Bannon, Roger Stone, and Michael Flynn, just to name a few.
Since so many high-ranking members of the Trump administration have faced legal repercussions, many believe members of the Trump family are next (via Salon). Members of the family, like Ivanka Trump, Donald Trump Jr, and Eric Trump, worked closely with the former president. Is there a chance that they could face legal trouble as well?
Michael Cohen thinks Trump's children are next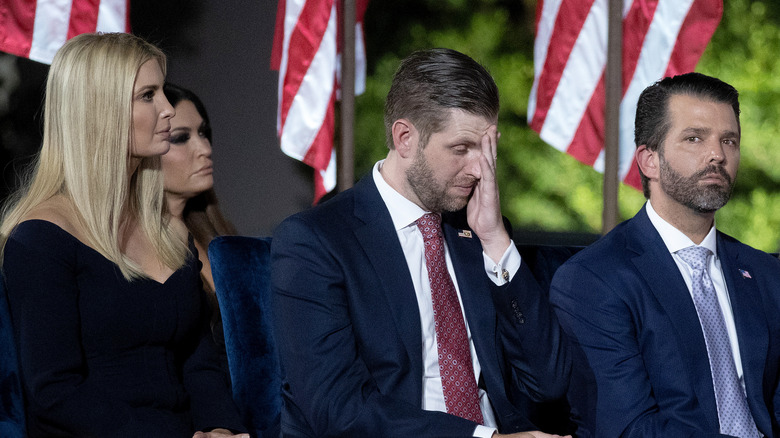 Chip Somodevilla/Getty Images
Someone close to the Trump administration who is no stranger to the legal trouble that title brings recently spoke out about what he believes will happen to the Trump kids that worked in the Oval Office. Michael Cohen, Trump's former lawyer, spent three years behind bars for the crimes he committed while working for the former president (via KTLA).
Cohen was recently released from house arrest and shared, "I feel great today. It's been long overdue." He also added that he would be working with legal officials concerning other possible arrests linked to the Trump administration.
The newly free man also shared that he believes Ivanka, Don Jr and Eric will be next to face indictments (via UpRoxx). When asked, he said, "Well, there were quite a few people that were involved. Eric Trump was involved. Obviously [Trump Organization CFO] Allen Weisselberg, who's already under indictment. Don Jr. [and] Ivanka. There were a slew of people that were involved in this. I was certainly not alone. This wasn't a one-on-one conversation with Donald. It was a much bigger group — let's just leave it at that." Cohen didn't hold back!