Kamala Harris' French Souvenir Has The Internet Divided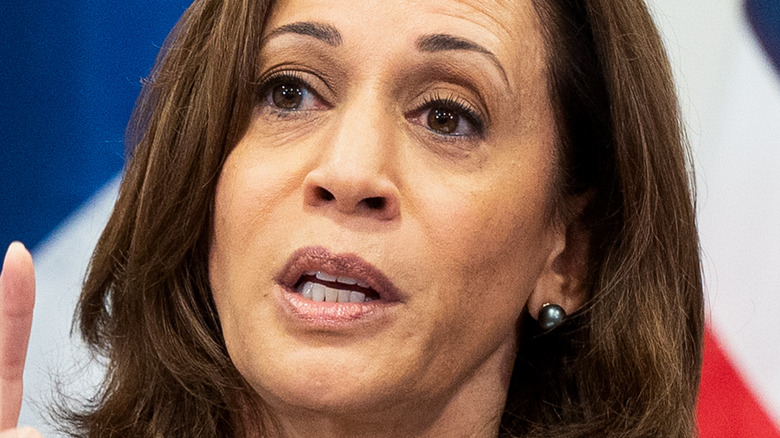 Bloomberg/Getty Images
Vice President Kamala Harris can't seem to catch a break. After speculating that she and President Joe Biden were at odds, conservative figures are now calling her out for a trip to the E. Dehillerin Cookware Shop in Paris. The shop is where Julia Child once bought her own cookware pieces between 1948 and 1980; her original set is currently on display at the National Museum of American History. 
Because these pots and pans are of very good quality and can last forever, they don't come cheap. Cooking fans won't be surprised to find out that the vice president paid 516 Euros, or about $580, for a copper dish and a copper frying pan, according to Market Watch. 
Still, an irate piece in The Washington Free Beacon said the purchases came at a time while the country was struggling through record inflation which in turn is having a negative impact on consumers and small business owners. The publication also cited an American tourist in Paris as saying, "I was surprised that our vice president was out purchasing boutique pans in Paris. She proclaimed at a press conference just a day earlier that her focus was on the American worker."
Harris has "culinary savvy": NY Chef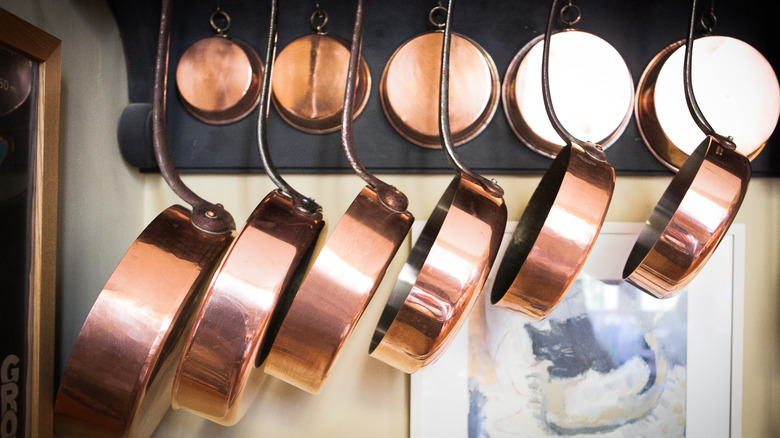 Kelsey and Co Photo/Shutterstock
While The Washington Free Beacon made it a point to say that American companies were celebrated for their copper cookware, too, foodies and chefs weren't too surprised by the vice president's purchases, especially because Harris is known to be a foodie who is more than competent in the kitchen.  
New York City chef Alex Tubero told Market Watch that Harris' choice "speaks to a certain culinary savvy," because copper pans' ability to conduct heat guarantees good results. He also admitted that while American cookware can deliver similar results, there is a preference for French cookware because of the "nostalgia" factor.
In a piece explaining why copper pans had a place in serious kitchens, Los Angeles-based chef Ludo Lefebvre told Bon Appetit in 2017, "I asked for copper pots as a Christmas present when I was 10 years old. It was what I grew up cooking on with my grandmother and mother and what chefs used in France."
Perhaps unsurprisingly, the purchase — which the internet mistakenly thought involved Le Creuset-branded enamel cookware — had social media divided between those who appreciated the vice president's love for cooking and those who thought paying hundreds of dollars for cookware might have been a bit too much, given the times.
Social media was divided over Harris' purchase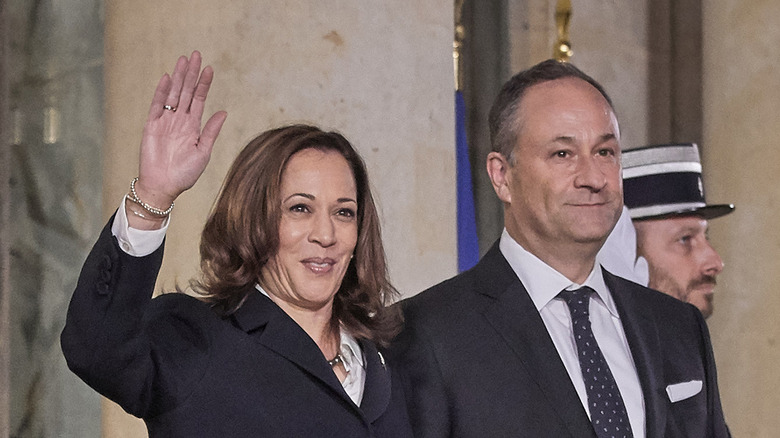 Kiran Ridley/Getty Images
Twitter users who knew their way around the kitchen were quick to defend the vice president. "This is only scandalous to people who've never been into a Williams-Sonoma or a Le Creuset, who've never purchased quality cookware, or who go out of their way to begrudge Black people anything marginally more expensive than the olive oil aisle at Marshall's," huffed one user.
"She's a known foodie and every foodie who walks into E. Dehillerin walks out with a copper pot. Of course they'll criticize her for breathing so I'm not surprised at the fake outrage over this," another responded. A third voiced his support for the vice president's taste in cookware, saying, "This is the truth. It's one of my few hobbies. And great cookware enhances the experience. There are many other reasons to dislike Harris. This ain't one."
But a fourth social media user suggested the purchase could have been more well thought out and handled in a less controversial manner: "I usually agree with you, but not on this. That was a dumb move. I like to cook for people & take care of them, too, but I sure can't afford a $375 pot, nor can most. I get mine at Costco. I don't begrudge her the pot, but she should have had someone quietly buy it on her behalf."