Does Prince Charles Want Camilla To Take This Royal Title?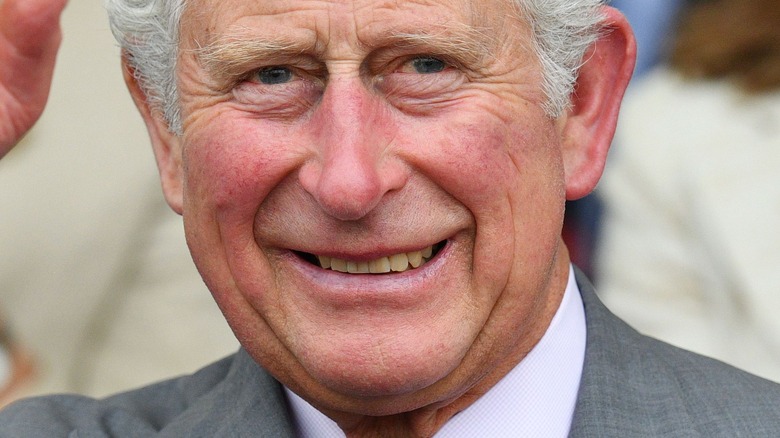 Wpa Pool/Getty Images
While preparing to play Prince Charles in Netflix's mega-hit "The Crown," actor Josh O'Connor spent months tapping into the royal's humanity in a way hitherto unseen. As O'Connor told British GQ, Charles has lived a difficult, emotionally complicated existence by virtue of the fact something terrible has to happen in order for him to take his rightful place on the throne. The actor described the Prince of Wales as "a guy waiting for his mother to die for his life to have meaning." 
Further, as O'Connor sees it, "His whole life has been in purgatory. Waiting for your parent to die is pretty messed up. That the one person who should be unconditional is the person that holds the power for you to have any meaning in your life." However, as Elle UK points out, the queen is now 95 years old, and she's been dealing with some high-profile health issues lately, so the idea of Prince Charles becoming King Charles is suddenly more of a reality than it's ever been before. 
To that end, if he does ascend the throne in the coming years, will Charles rule alone, or is he planning to have someone by his side? 
Could Charles and Camilla rule together someday?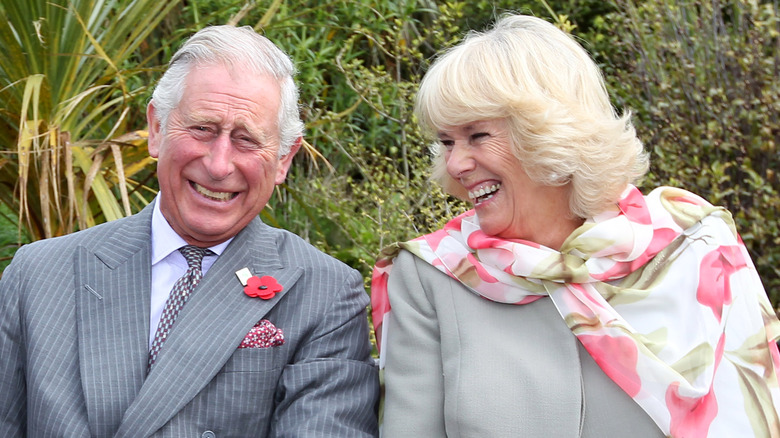 Rob Jefferies/Getty Images
According to Newsweek, when Prince Charles takes the throne, he wants his wife, Camilla Parker Bowles, by his side. Royal historian Robert Lacey shared that Charles has been pushing the idea for years — to the extent that his sons, Prince William and Prince Harry, are tired of discussing the matter. "Privately I discovered both brothers are absolutely sick to the back teeth of Charles trying to negotiate full queen status for Camilla," Lacey shared. But Penny Junor, author of biography "The Duchess: Camilla Parker Bowles and the Love Affair That Rocked the Crown," is fully behind the idea of her becoming Queen Camilla, reasoning, "There's no reason on earth why she shouldn't be."
Pointing to the unfortunate (and at the time incredibly scandalous) manner in which Charles and Camilla first got together, Junor noted that both parties were divorcees and reportedly on an affair while Charles was still involved with Princess Diana. However, "She's been married to him 16 years. She has been a superb duchess. She has slowly, slowly worked her way into the role. There's no sense that she's in competition with him. She's put her name to some very brave causes." 
Although Camilla has her supporters, a large portion of the British public will always see the Duchess as the woman who ruined Charles and Diana's marriage, unfair as that may be. Just 13% of Britons agreed Camilla deserved to be queen, according to Newsweek.