Taylor Swift Just Broke This 50-Year-Old Music Record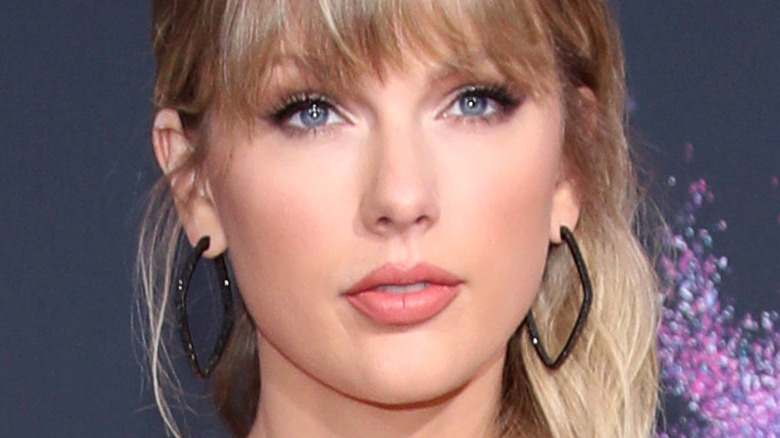 Rich Fury/Getty Images
The long-awaited release of Taylor Swift's sprawling, 10-minute-long version of fan favorite track "All Too Well" — alongside the accompanying short film, which clocks in at an even more expansive 15 minutes — had long-time devotees weeping with delight. 
As The Washington Post notes, this song is particularly important in Swift lore, thanks to its heavy and emotionally-charged references to the singer-songwriter's doomed relationship with proudly pungent actor Jake Gyllenhaal. It was a short-lived, albeit fiery, affair that ended up inspiring one of the most beloved records of Swift's career, "Red," which she is now re-releasing as part of her ongoing legal battle with mogul Scooter Braun.
"All Too Well" means a lot to diehard fans of the pop star, even if more casual listeners are only hearing it for the first time now. Rolling Stone named it one of the greatest songs of all time, which vibes with the widely-held fan belief that "All Too Well" is the best song Swift has ever penned. "All Too Well (10 Minute Version)" is a key part of "Red (Taylor's Version)" and, despite its length, the song stormed to the #1 spot on the Billboard Hot 100 chart. The album simultaneously landed at #1 on the Hot 200 chart. As well as reigniting a long-dormant controversy and making fans cry all over again, the release of this new version of "All Too Well" has also broken a significant record.
Taylor Swift ended Don McLean's lengthy reign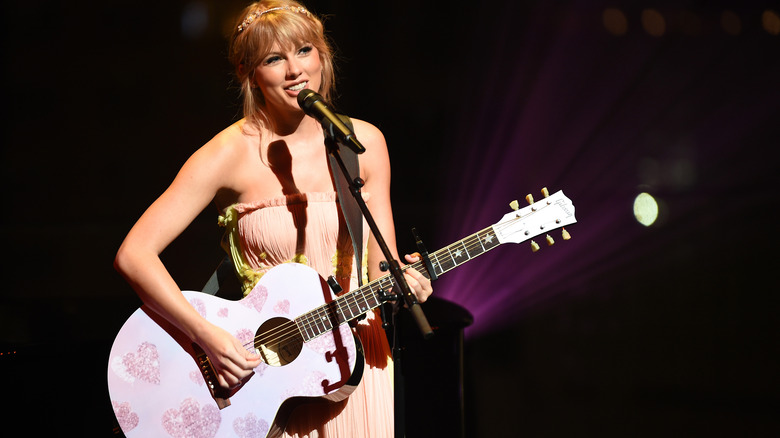 Dimitrios Kambouris/Getty Images
Although Madonna's version of "American Pie," released in 2000 (per Billboard), is suitably beloved, the original song made history. Penned and performed by folk icon Don McLean, per Billboard, the almost nine-minute opus hit No. 1 on the Billboard Hot 100 in 1972, thereby setting a record for the longest song to occupy the spot. McLean's record has held fast ever since — until now. 
With the release of "All Too Well (Taylor's Version)" and the song's subsequent chart-topping performance, Taylor Swift has broken his record, earning the title of the longest No. 1 song in history. She reacted to the news on Twitter in typically Swiftian fashion, writing, "FERAL SCREECH." The singer-songwriter gushed, "I'm so proud of this song and the memories I have with you guys because of it. You truly chose this one and now you did THIS?! I'm floored. A ten-minute song is at the top of the Hot 100." 
McLean, meanwhile, isn't taking being knocked off the top spot to heart, reasoning, "There is something to be said for a great song that has staying power." He added, "'American Pie' remained on top for 50 years and now Taylor Swift has unseated such a historic piece of artistry. Let's face it, nobody ever wants to lose that #1 spot, but if I had to lose it to somebody, I sure am glad it was another great singer/songwriter such as Taylor." Maybe there's a killer duet in their future?