The Internet Is Buzzing Over These Fan Theories On Taylor Swift's Upcoming Re-Record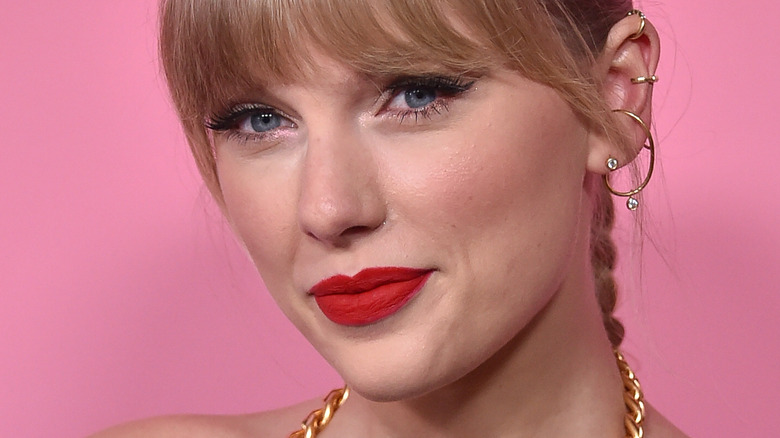 Shutterstock
Taylor Swift just announced the next album she's re-recording, and it didn't take long for her fans to start theorizing on what's to come. On Friday, Swift shared on all her socials that she will be releasing "Red (Taylor's Version)" on November 19 (via People). The singer also revealed that the new album will feature 30 songs, which includes the 19 tracks she's already released.
When Swift released her re-recorded "Fearless" album, it featured a mix of previously released songs and songs from the vault that included "Mr. Perfectly Fine," which fans speculated was about Joe Jonas (via Billboard). That means the new tracks that weren't on 2012's "Red" will also include songs fans have never heard before. Swift even revealed that one of those unreleased songs is "ten minutes long," which fans already have theories about (via Instagram). 
It's no surprise that Swifties have gotten really good at reading between the lines with the singer's obsession with leaving Easter eggs over the years (via PopSugar). So, even though it was just announced that "Red (Taylor's Version)" is coming, there are already so many speculations online as to what will be different this time around.
The 10-minute song could be an extended version of All Too Well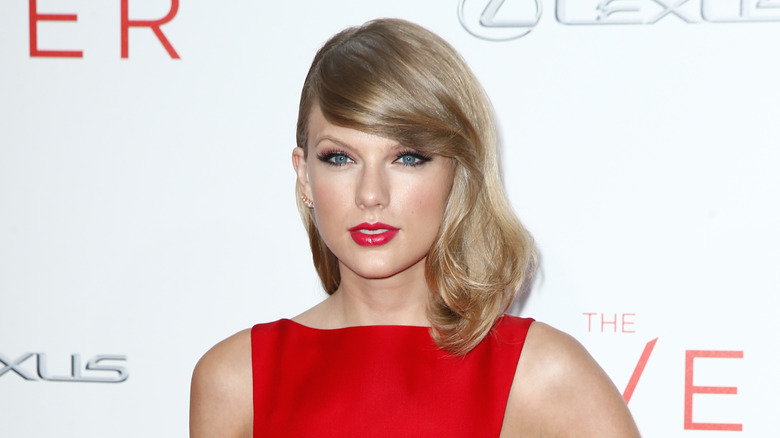 Shutterstock
The most obvious theory to most Swifties is that the 10-minute long song will be her extended version of "All Too Well." In an episode of Rolling Stone's "500 Greatest Albums" podcast, Swift revealed that when she first wrote "All Too Well," the song was 10 minutes long (via Billboard). The singer realized she needed "to pare it down" for the album, but she may be rethinking that for her re-record. 
Fans all over Reddit and Twitter have come to the conclusion that the long song Swift hinted at in her announcement posts must be the extended version of the beloved ballad. The song rumored to be about Swift's ex, Jake Gyllenhaal, is one of the singer's most beloved and was even ranked #1 in Rolling Stone. If the 10-minute song is "All Too Well," one fan on Twitter said it will "destroy me in ways that I cannot even BEGIN to imagine." 
When Swift talked about the extended version on the "500 Greatest Albums" podcast, she mentioned that "it included the F-word." Fans have also noticed that the Taylor's Version of "Red" is explicit, which further points to perhaps the original version with a little F-bomb will be on the new album (via Twitter).
Swift will be 32 this year, which could factor into the new songs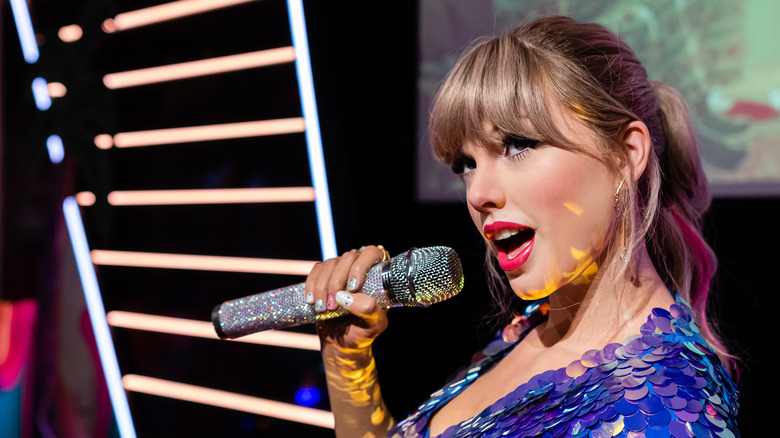 Shutterstock
One of the most iconic songs on the original "Red" album was the single "22." You may remember jumping around to it in your bedroom. At the time of its release, Swift was 22. Now, almost 10 years later, the singer will be just shy of her 32nd birthday when releasing "Red (Taylor's Version)," and fans have noticed. One fan in particular, pointed out that Swift "didn't drop the tracklist like she did with fearless" (via Twitter). This could mean that there might be a "32" song on the record. 
Though, the 11 unknown songs are more likely to be vault songs. In a 2011 Rolling Stone interview, it was revealed that Swift "wound up with nearly 40 potential songs" for "Red," which means there are plenty to choose from already. Some fans on Reddit have even started to speculate on what those vault songs will sound like. One user pointed out that some of her new songs will be "full pop," because at the time, "her label apparently didn't want her to do pop." Another user also believes that her label played a big part in the original "Red" album, and said that they made her "[shoehorn] in some mediocre tracks just because they had a more 'country' sound." So, this is really a chance for fans to hear how Swift originally wanted "Red" to sound without the label interference.