This Iconic Days Of Our Lives Star Is Finally Coming Back To The Show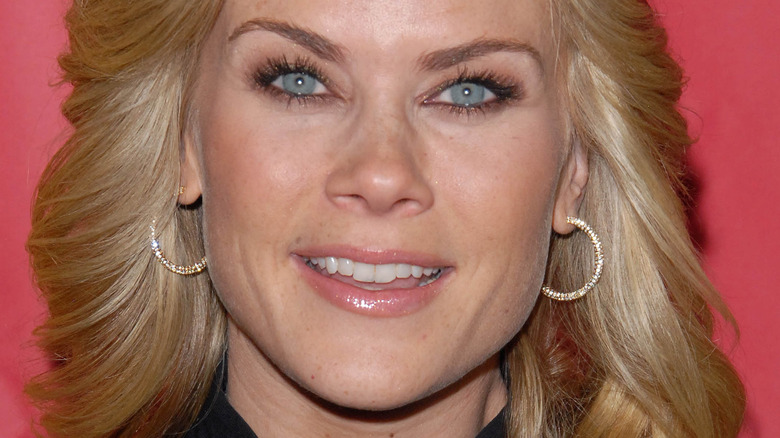 s_bukley/Shutterstock
"Days of Our Lives" fans are rarely without old favorites for long. Sure, some leave the show permanently when their character is truly killed off. But on "DOOL," Dr. Rolf (Will Utay) makes sure one never stays dead for long, thanks to his not-of-this-world scientific inventions. Other characters rotate in and out, too. For example, Kristen DiMera will go on the run, but Stacy Haiduk eventually returns to show that Kristen's obsession with Brady Black (Eric Martsolf) is never-ending.
Other actors work schedules that are best for them and often spend a few months on the show and a few months off just to return again like Victoria Konefal did in 2020 and 2021 when Ciara Brady was presumed dead and then had amnesia, per Soap Opera Digest. 
Another iconic star has been coming and going since 2014 when she decided to leave the soap she had called home since her teens. Every time she leaves and every time she returns she takes chaos and then brings it right back again, which means she fits in fine in the fictional town of Salem.
Alison Sweeney brings Sami Brady back to Days of Our Lives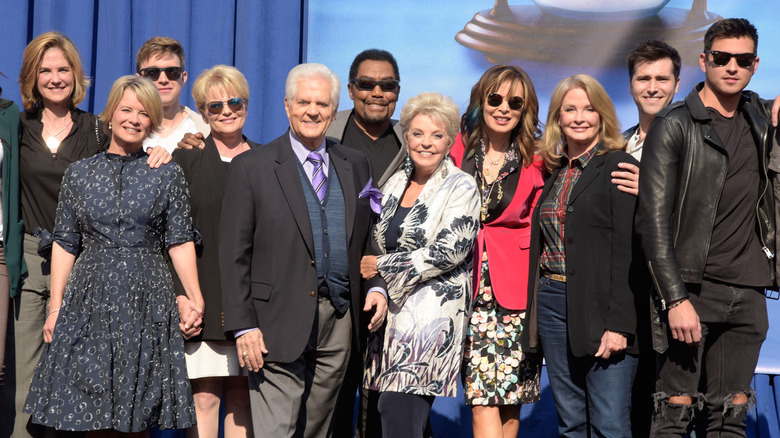 Michael Tullberg/Getty Images
In 1993, Alison Sweeney made her "Days of Our Lives" debut as Samantha Gene Brady, daughter of Dr. Marlena Evans (Deidre Hall) and Roman Brady (Josh Taylor), and an all-around Salem troublemaker for decades, per The Famous People. 
Sweeney stayed with the soap until 2014 when she made the announcement on "The Ellen DeGeneres Show" that she'd be leaving to spend more time with her children, per USA Today. She also began producing, directing, and starring in movies for Hallmark after bidding Salem goodbye for the first time, making brief comebacks almost every year since, starting in 2015, per TV Insider.
When "DOOL" fans last saw Sami, she had walked out of the DiMera home after EJ DiMera (Daniel Feuerriegel) ended their marriage upon learning she had an affair with Lucas Horton (Bryan R. Dattilo). She was planning on looking for a new place to stay, but instead, we saw her knocked unconscious and kidnapped as Sweeney once again took some time off from the NBC soap to work on Hallmark productions, including the holiday flick "Open By Christmas," per Today.
Alison Sweeney has spent years coming and going from Days of Our Lives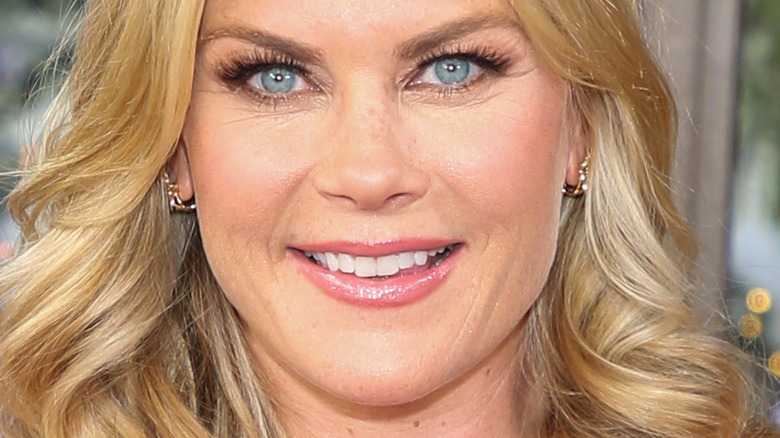 Paul Archuleta/Getty Images
Nobody in Salem even noticed that poor Sami was gone, as whoever kidnapped her sent her family text messages pretending to be Sami and saying she just needed to get away for a while. But Sami got ahold of a phone and managed to call her mother, Marlena, who was enjoying a few minutes not being possessed by the devil as Satan entered the body of Susan Banks to cause trouble for just a little while. 
Sami managed to tell her mom she'd been kidnapped and needed help while Marlena managed to inform her daughter she'd be possessed again. In typical Sami form, she responded by saying she thought that could only happen once, like chickenpox. Then, Sami's kidnapper snatched the phone, telling fans that she would have to find a new way to escape.
Alison Sweeney will also be appearing in the "DOOL" spin-off movie streaming on Peacock on December 16, as the plot revolves around Sami's son, Will, per TV Insider. Will she be out of captivity and back in Salem by the time "Days of Our Lives: A Very Salem Christmas" brings us even more old favorites? If there's any soap character who can get herself out of a sticky situation unharmed, it's Sami Brady.