Melania Trump Shows Off Her Sensitive Side In Newly Released Letter To Kids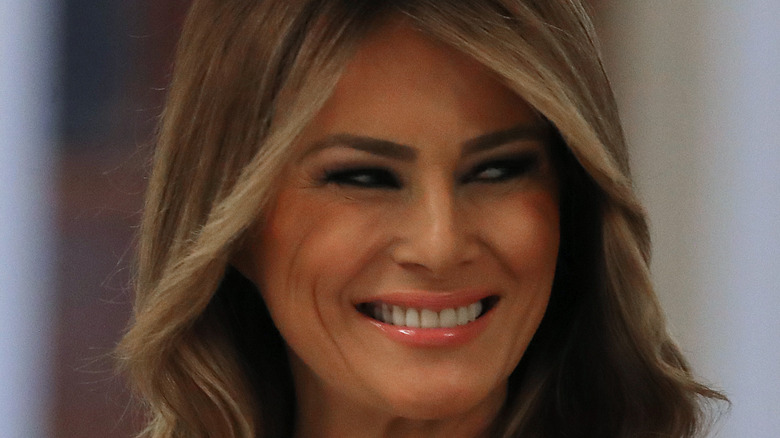 Chip Somodevilla/Getty Images
Throughout Donald Trump's presidency, Melania Trump, his wife, didn't exactly mark herself as the most empathetic or sympathetic, character. From the infamous "I really don't care, do u?" jacket, which Melania subsequently admitted in an ABC News interview (via Twitter) that she wore as a jab at the leftwing media to being caught on tape disparaging Christmas and wondering why everybody blames her for Donald's bad behavior (via CNN), Melania hasn't made it easy to like her. 
Most frustratingly, the former first lady continues to insist she's a misunderstood figure who's been unfairly damaged by her husband's reputation. As Melania said in the tapes secretly recorded by former BFF and senior adviser, Stephanie Winston Wolkoff, "They say I'm complicit. I'm the same like him, I support him. I don't say enough I don't do enough where I am." As far as the former beauty queen is concerned, she's damned if she does and damned if she doesn't because lefties are never happy. 
However, after being heavily criticized for denying her maternal instinct by leaving kids separated from their parents at the Mexican border, Melania has done something to prove she really does care about the children after all. 
The former first lady personally responded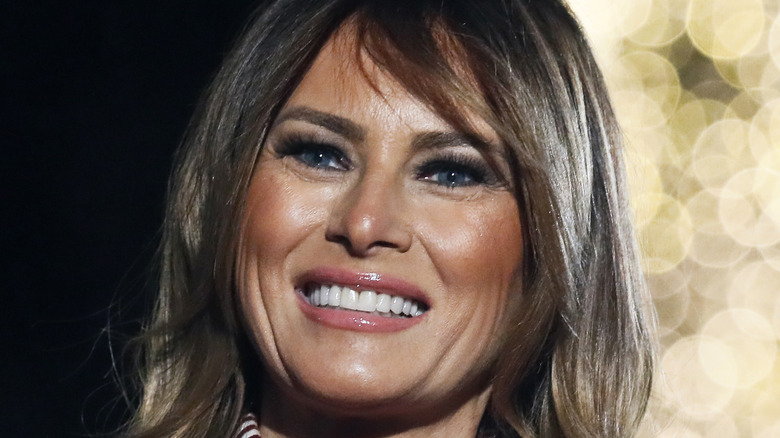 Paul Morigi/Getty Images
Fox News reported students at Colby High School in Colby, Kansas received a sweet, handwritten letter from former U.S. President Donald Trump and his wife Melania Trump in response to a note about how a pupil was inspired by the couple. Colby Public Schools shared the note on their Facebook page, writing, "The power of a written note strikes again!" A previous post explains how the students were encouraged to "write handwritten notes to former teachers, people who have influenced them, or even celebrities." Clearly, the Trumps were moved by this particular kid choosing them, gushing, "Thank you for your wonderful letter. We are inspired by your kind words and heartened by your support," in their response. The note goes on to encourage the recipient to continue chasing their dreams and "never, ever give up" before reminding them of all the people who are in their corner. It's personally signed by the former first couple. 
Class teacher Mr. Walker has always appreciated handwriting. So, concerned that writing is becoming a lost art, he encouraged his students to consider the significance of what a handwritten letter really means. Per KWCH 12, Walker, an English and journalism teacher who also coaches the girls' basketball team, grew up watching his mother carefully writing letters each day. Walker believes handwritten notes can be powerful recruitment tools for the basketball team, for instance, as well as something that students could use to set them apart during their future endeavors.