Which Character Had The Longest Run On Days Of Our Lives?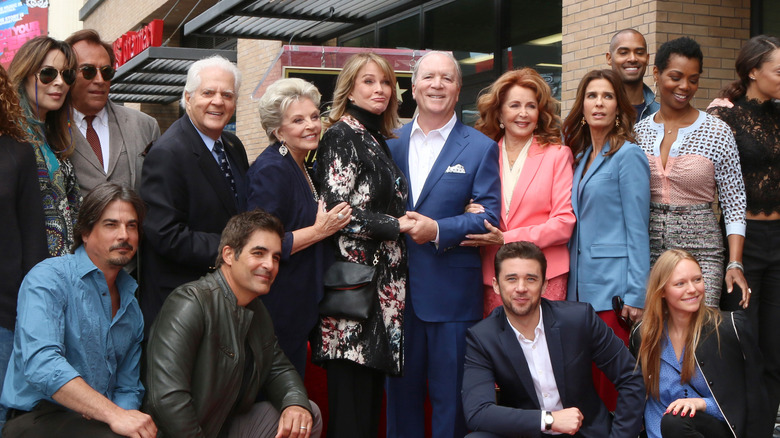 Kathy Hutchins/Shutterstock
After being on the air for more than half a century, NBC's only remaining daytime soap opera "Days of Our Lives," has a host of beloved characters who have been gracing fans' screens for decades. Some have remained with the show with barely a break while others have left for several years at a time, only to return home to the fictional town of Salem.
On the current canvas, we have Stephen Nichols and Mary Beth Evans as Steve and Kayla Johnson, who have been with the show since the mid-1980s (via Soaps.com), as well as Deidre Hall, who has been bringing Marlena to life since 1976 (via IMDb) and Drake Hogestyn, who has been playing John Black since 1986 (via IMDb). And while Julie Williams is one of "DOOL's" original characters and remains with the show as of this writing, she left Salem for extended periods several times through the years. Susan Seaforth Hayes wasn't even the original actress to play Julie, as she was played by three other actresses from 1965-1968, according to Soaps In Depth. However, there is one character who has been a constant in Salem since 1973, doling out advice and serving up her fair share of drama for decades.
Suzanne Rogers plays Days of Our Lives' longest continuing current characters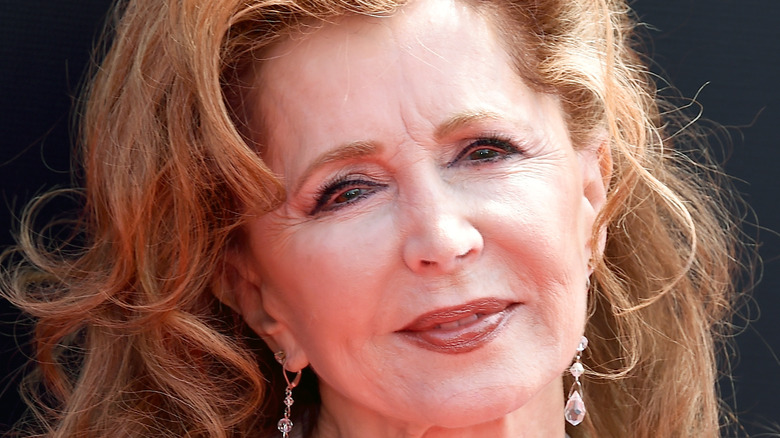 Gregg Deguire/Getty Images
Actress Suzanne Rogers first brought Maggie Simmons to life nearly 50 years ago when lawyer Mickey Horton lost his memory and ended up on her farm. Maggie was paralyzed at the time from a car accident and Mickey gave her the courage to learn to walk again while the pair fell in love. When Mickey got his memory back, she returned to his hometown of Salem with him and has been a "Days of Our Lives" mainstay ever since (via Soap Central).
Although Mickey was the love of Maggie's life, they couldn't seem to keep it together forever and after he died, Maggie fell for Victor Kiriakis (John Aniston) and married him and the older couple remains wed as of this writing. Maggie even had a major storyline in 2020 when she believed she killed her own grandchild in a car accident and tried to kill herself while behind bars (via Soaps.com). She later learned that she might have had a drunken blackout, but she wasn't behind the wheel that fateful night.
Suzanne Rogers was forced to take a Days of Our Lives break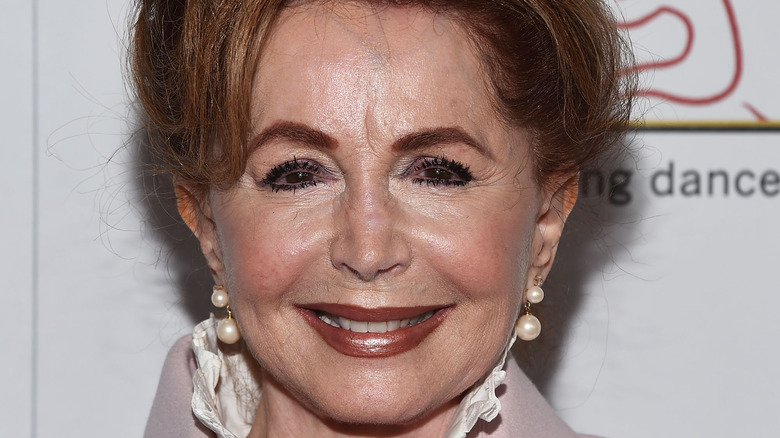 Amanda Edwards/Getty Images
In 2021, Maggie Horton Kiriakis was not seen on screen as much as usual, but thanks to "Days of Our Lives" taping several episodes a day, when Suzanne Rogers was forced to not work for health reasons, Maggie's absence wasn't felt too much.
Rogers, who has suffered from the neurological disease myasthenia gravis since the '80s, said a freak accident in which she swallowed a pill wrong, left her in the hospital and on a ventilator. "I managed to get to the phone and I called 911 because I didn't know what to do and I was choking the words out, and in five minutes they were here," Rogers told Soap Opera Digest. "I don't know why the EMTs didn't try a Heimlich maneuver but they just put me on a gurney and said, 'What hospital?' and put an oxygen thing on my nose and I don't remember a whole lot beyond that."
Rogers said she woke up two weeks later and eventually was placed in rehab. She returned to the "DOOL" set several months later and finally appeared back on screen in October as Maggie, Salem's favorite advice giver who's been doling out wisdom since 1973.