Eric Trump Is Threatening To Sue Over A Tweet. Here's What We Know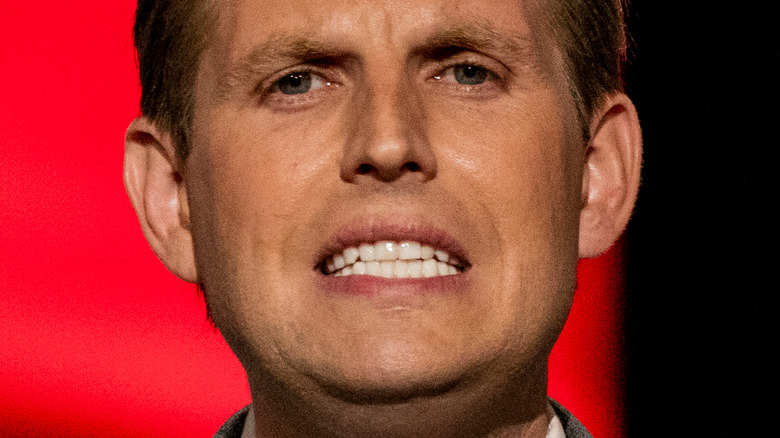 mark reinstein/Shutterstock
Eric Trump, Donald Trump's third child, is none too pleased with a November 23 tweet by the Palmer Report about him and his wife Lara and their actions when pro-Trump rioters attacked the Capitol on January 6. "Eric Trump and Lara Trump reportedly used burner phones to communicate with January 6 organizers, meaning didn't want the planning to be traced back to them, something you do in a criminal plot. 1/6 committee will certainly subpoena them under threat of criminal indictment," the tweet read.
Eric shared the tweet and wrote: "Well here is one outlet I can sue for defamation. This will be fun. I'm an incredibly honest, clean guy — unlike Hunter, no drugs, healthy lifestyle, not the 'burner phone' type... Tweet saved... @palmerreport."
The original Palmer Report tweet was followed by a link to a Rolling Stone article. The magazine reported that three sources confirmed that Kylie Kremer, one of the organizers of a pro-Trump rally on January 6, had three burner phones purchased before the event that were used to communicate with some of then-President Donald Trump's team, including Eric Trump and his wife, Lara.
Communication between Eric Trump and rally organizers would be of interest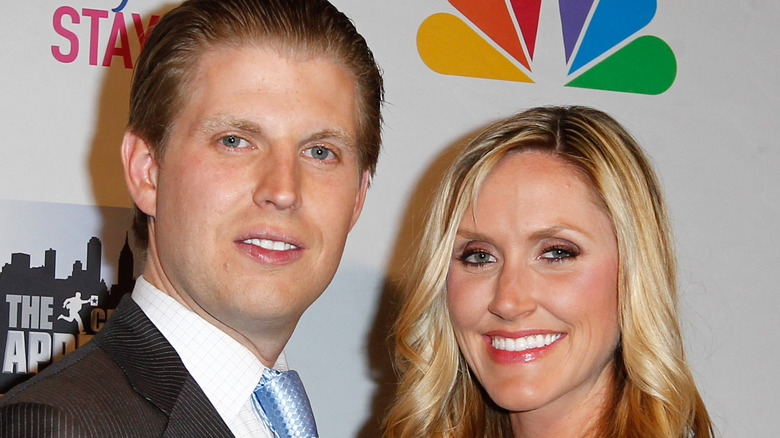 Debby Wong/Shutterstock
Communication surrounding the rally-turned-riot is of interest to the House-run January 6 committee, which is investigating the events of that day and trying to determine how they happened. Chair of the committee Representative Bennie Thompson of Missouri said in a statement (via CNN), "We need to know who organized, planned, paid for, and received funds related to those events, as well as what communications organizers had with officials in the White House and Congress." Eric Trump has not been subpoenaed by the committee.
While the Rolling Stone article reported that burner phones were in use on January 6, the Palmer Report tweet phrasing could make it seem as though Eric and Lara were the ones who were in possession of burner phones, Insider noted.
Along with threatening a lawsuit, Trump also took the opportunity to take a dig at Hunter Biden, who addressed his history of drug addiction in his memoir "Beautiful Things," per USA Today.