Queen Elizabeth Gave Everyone A Peek At Her Christmas Decorations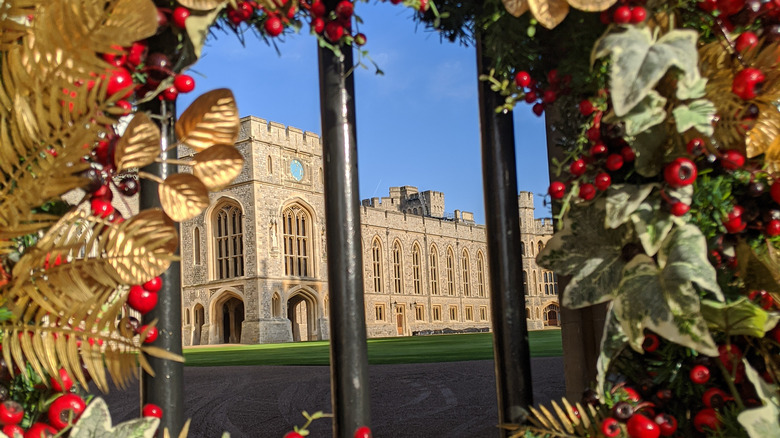 GW199/Shutterstock
Christmas at Buckingham Palace just won't be the same this year since Queen Elizabeth has pretty much packed her bags and moved out for good. Although, People notes that she really hasn't spent that much time there over the past two years anyway. Instead, she will be spending the holidays (and all the other days) at her favorite royal residence, Windsor Castle. The decorations are even up already for the holidays, and may we say, they look absolutely incredible. Fit for a queen, indeed!
Should you be lucky enough to travel to London in the near future, you may even get to see the royal holiday regalia for yourself. As the Royal Collection Trust announced via Twitter, the castle will be open to visitors from November 25 through January 3, 2022. They even got so excited about the announcement that there was a teensy typo in the original post. "Oops, we got overexcited. We definitely mean from 25 November 2021 not 2022," the post on Twitter explained. While tourists won't be given access to the queen's living quarters, the State Apartments are where all the good decorations are.
Windsor Castle has quite a lot to offer holiday visitors this year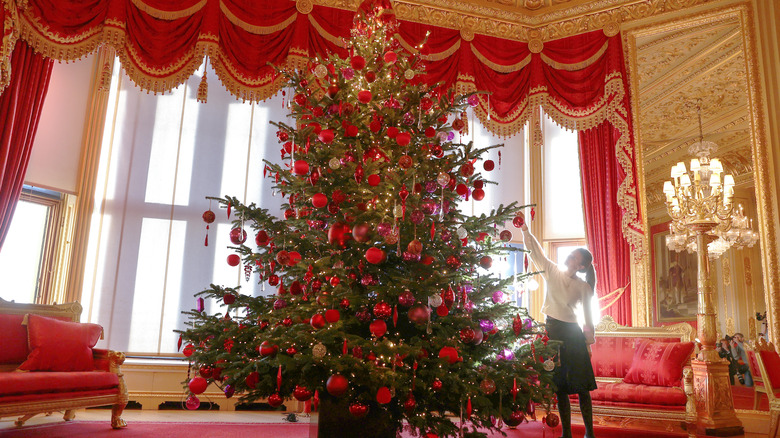 Chris Jackson/Getty Images
So, what will you see should you book a tour of Windsor Castle during the holiday season? A video posted on Twitter shows the halls decked with towering trees ornamented in red and gold to match the halls' own color scheme. A special exhibit features costumes that the queen and her sister Princess Margaret wore when they performed in the annual Christmas pantomimes (a beloved British tradition) held at the castle when they were in residence during World War II.
The Royal Collection Trust website informs us that there will be special tours offered as part of this year's holiday festivities. Evening tours include a glass of champagne, while kitchen tours offer a behind-the-scenes peek at the place where they make the queen's favorite cookies and cakes. The kitchen dates back to the reign of Edward III and has been in use for over 750 years, but is seldom open to visitors (apart from the occasional royal drop-in). Children's activities are also on the calendar, with Saturdays featuring story time and arts and crafts. Even the castle's Undercroft Café is getting into the spirit of the season with menu items including the Ultimate Turkey & Trimmings sandwich and a Millionaire Christmas Log made of chocolate sponge cake with a chocolate-caramel filling.