Which Of Kate And William's Children Is The 'One In Charge?'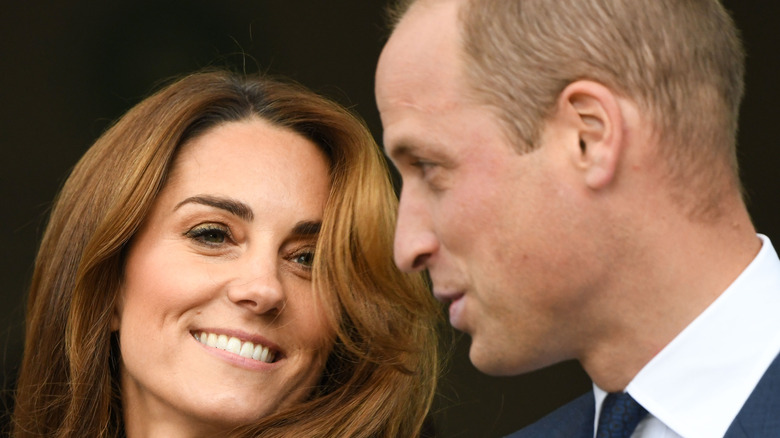 Bart Lenoir/Shutterstock
Prince William and Kate Middleton have captured the hearts of fans across the globe, and so have their three adorable children, Prince George, Princess Charlotte, and Prince Louis. Of course, the couple's oldest son, George, is currently third in line to the British throne and is being groomed to become the future king. However, for now, he's still a fun-loving kid. The Mirror reports that George is a rambunctious little prankster, who likes to trick his siblings.
"Although Prince George might be the future king of the castle, he's not king of the castle yet," royal expert Duncan Larcombe said. "He's not Little Lord Fauntleroy. He's a rascal 8-year-old — full of mischief and always playing tricks and pranks on his younger sister and brother," the author told OK! Magazine. "Hopefully George can enjoy all the benefits of royal life, but without the extraordinary, weird impact of growing up in a goldfish bowl."
While George is the oldest and the future monarch, experts reveal that William and Kate's first-born child isn't the one who rules the roost when it comes to the Duke and Duchess of Cambridge's three children.
Princess Charlotte reportedly has a strong personality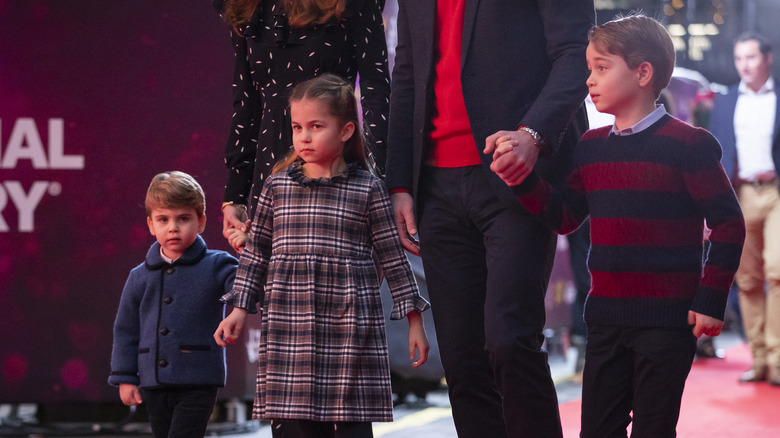 Wpa Pool/Getty Images
According to the Daily Star, Prince William and Kate Middleton may be preparing their oldest son, Prince George, for his role as the future king. However, it's not George who is the natural-born among the Cambridge kids. Instead, it is the couple's middle child, daughter Princess Charlotte. Back in 2017, the Duchess of Cambridge opened up about her kids to a fellow mother and revealed that Charlotte has grown into quite a young lady.
Kate's friend, Samantha Burge, who is also the wife of Warrant Officer Class 2 Chris Burge, revealed that the duchess "said that Charlotte is growing up really fast." Samantha also admitted that Charlotte "is the one in charge." She added, "We have both got 2-year-olds and they are ruling the roost. It was a bit of a mummy chat. [She said] they are both becoming really good friends, George and Charlotte."
Like so many strong-willed children, Charlotte is said to take on the persona of someone much older. William admitted that his only daughter may be young, but she's got a big, teenage personality. "She's six, yeah. If you ask her, she says she's 16," William said. It looks like being the only girl and the middle child has helped Charlotte grow into a strong, outspoken leader.