Gwen Stefani's Blue Hair Look That Fans Envy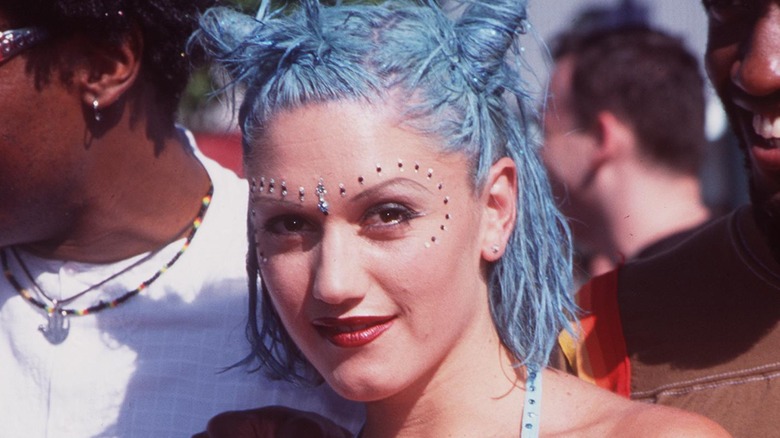 Brenda Chase/Getty Images
Dying your hair can be arduous at the best of times, but if you decide to opt for a color outside the usual range it can be even more difficult. This is especially the case if you have dark hair, as bleaching is usually the only way you're going to achieve a color that isn't dull or washed out when working with bright colors like pink, purple, green, or blue.
Thankfully, all that effort can lead to some serious hair envy, particularly if you opt for a mermaid blue. I mean, just look at the celebs that have pulled it off over the years. Kylie Jenner totally dominated the trend in 2019, per Hypebae, with her icy blue locks, as did Lady Gaga. Prior to them, the likes of Halsey, Cardi B, and Hailey Bieber all experimented with the color to varying degrees of success.
But there's only one celeb who always knows how to pull off this particular look, and that's Gwen Stefani.
Gwen Stefani rocked two completely different shades of blue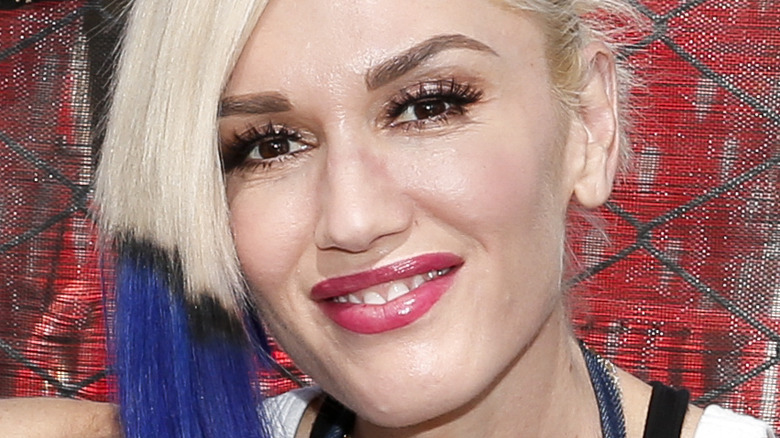 Rich Polk/Getty Images
For those who can remember, Gwen Stefani was one of the pioneers of the icy blue trend back in the '90s. Three years after the release of No Doubt's third studio album "Tragic Kingdom," Stefani rocked the MTV Video Music Awards red carpet with the iciest blue hair you've ever seen (via Billboard). Stefani didn't keep the look for long, and by 1999, she had let the blue grow out and was left with a hint of blue tint framing her usual platinum blonde.
She would eventually switch the color out for a vibrant pink, but Stefani would return to the blue hue in a completely different way later. Instead of opting for a full recolor, in 2015 the singer decided to dip dye hair platinum blonde with a dark, cobalt blue, opting to separate and block the colors with a thick black line (via Hollywood Life).
The musician has yet to return to a vibrant color like this, but she did revisit the icy '90s blue in her throwback video for the track "Let Me Reintroduce Myself" (via YouTube).