Gwen Stefani Makes An Unusual Claim About Her Looks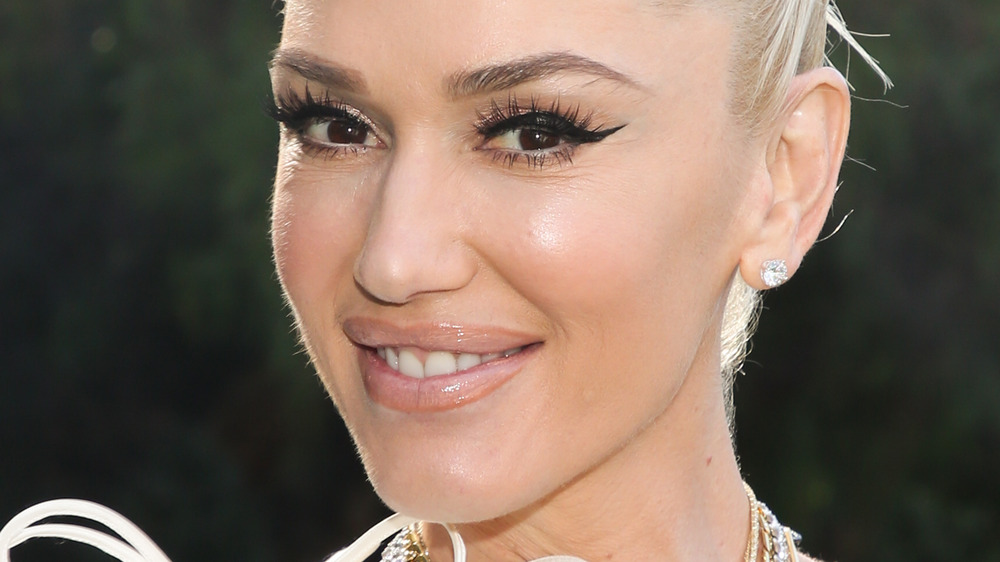 Paul Archuleta/Getty Images
Gwen Stefani is one of the most beautiful celebrities in the world. The singer is 51 years old and thanks to her beauty routine she looks just as vibrant and youthful as she did when she first came on the scene with her band No Doubt (via Prevention). Stefani has enjoyed a decades-long career in the music business and even branched out to television when she signed on in 2014 to be one of the judges on NBC's popular singing competition series The Voice, per The Hollywood Reporter.
It was her stint on the show where she met her current fiancé, country music star Blake Shelton. The couple hit it off and eventually began dating in 2015, per The Oprah Magazine; they were both going through divorces at the time. Stefani had just ended her 13-year marriage with Bush singer Gavin Rossdale (via Country Living), while Shelton had split from his wife of four years, Miranda Lambert, per E!.
The duo seemed like an unlikely pairing at first but quickly became a huge fan-favorite couple (via Marie Claire). Fans of The Voice loved watching them compete against one another, and they've even written songs together. However, one thing that fans may be shocked to find out is that Shelton has actually helped keep Stefani looking her best. The singer claims that her beau is a huge reason why she now looks better than ever.
Gwen Stefani credits Blake Shelton for her good looks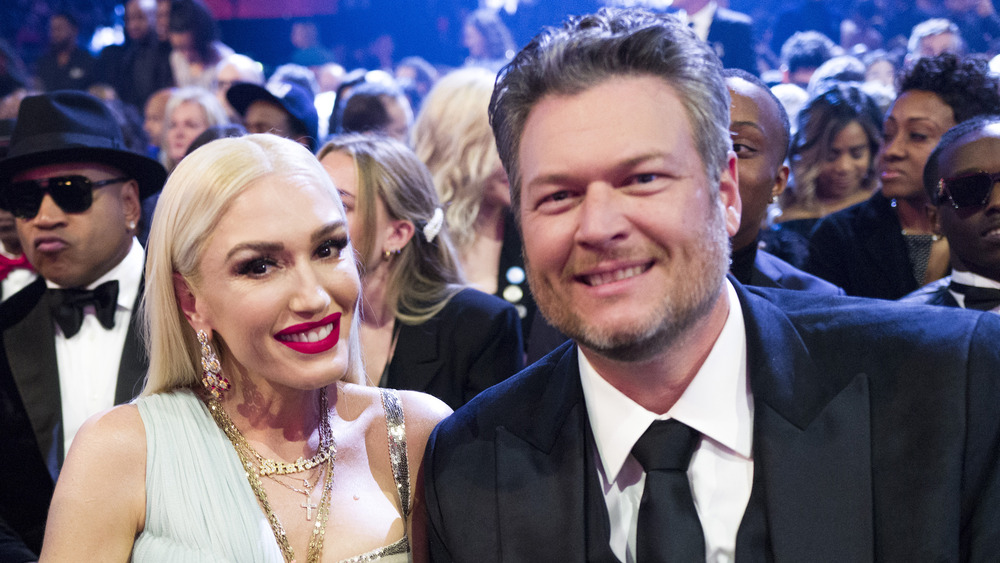 John Shearer/Getty Images
Gwen Stefani fans may want to mimic her beauty routine. However, there is one major element that they'll be unable to obtain, and that's her fiancé Blake Shelton.
Stefani recently opened up about the aging process and how she's coping with living life in her 50s. "It's really hard for everyone to age and have to face life. Especially for females and people who have been in the spotlight it can be daunting, but you tackle it by just trying to be the most beautiful version of yourself inside and out," the singer told The Daily Telegraph's Stellar. As for the praise she's gotten about her youthful looks, Stefani tells the outlet she loves it, "People talking about my aging is a compliment, I guess. I'm kind of obsessed with how I'm aging, too." However, she gives the majority of credit to Shelton.
Stefani claims that kissing Shelton has had a huge impact on her looks, revealing that her happiness has played a huge part in looking young. "Blake is the greatest guy. I look back over the past few years and look at pictures of when I first started kissing Blake, and I look the best I've ever looked in my life in those photos. Love must look good on me. I feel like that does show through — it really does," the singer gushed to Stellar.