The Princess Diana Approved Accessory Meghan Markle Loves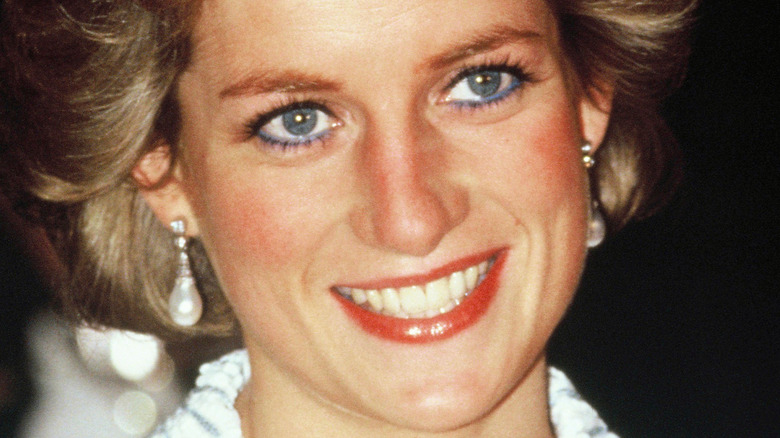 Georges De Keerle/Getty Images
Though Meghan Markle was never able to meet her mother-in-law, the late Princess Diana, the two women have a lot in common. Both women have a passion for philanthropy — Princess Diana contributed to several charitable endeavors throughout the course of her life, and Meghan has been at the forefront of humanitarianism since she was a young girl. The women were similarly well-received by the public during their royal tours of Australia some 30 years apart, and they each went on to face icy conditions from the British royal family upon their return to the United Kingdom, per Buzzfeed.
Meghan and Diana seem to have complementary personalities and morals, and it's easy to imagine the two getting along, had they had the opportunity to meet. Even though Meghan only knows about Princess Diana's life from Prince Harry's stories, the California native finds ways to honor her late mother-in-law whenever she has the chance. There have been numerous heartwarming occasions over the years where Meghan has paid homage to Princess Diana by wearing Diana's jewelry and by coordinating ensembles that were inspired by some of the most iconic looks worn by the People's Princess, per Woman's World.
One of the most endearing examples of the similarities between these two powerful women is the Princess Diana-approved accessory Meghan loves — and one that Meghan wore long before she inherited a similar piece from Diana's collection.
Meghan Markle and Princess Diana approve of this Cartier accessory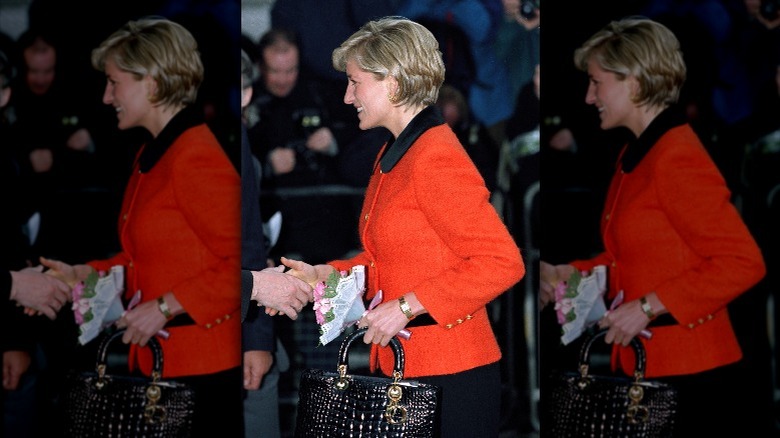 Antony Jones/Getty Images
Princess Diana favored a gold Patek Philipe watch during the early years of her marriage to Prince Charles, as it was a wedding gift Charles had given to her when she turned 20-years-old, per Town & Country. Once the marriage between Charles and Diana began to dissolve, Diana chose a classic timepiece to replace the Patek Philippe, and the new accessory quickly became one of her favorites. Princess Diana began wearing a Cartier Tank Louis watch, featuring a rounded gold face and an alligator patterned leather strap, per Vanity Fair.
On more formal occasions, Princess Diana would wear another Cartier watch — a gold, square-faced Tank Française. This particular timepiece also happens to be favored by Meghan Markle, who purchased a two-tone version of the Cartier Tank Française for herself in 2015 to celebrate her success on the television show "Suits," according to Hello!. 
Meghan engraved the inscription "To M.M. From M.M." on the back of the stylish accessory and said she hoped to give the watch to her daughter one day. This was several years before the birth of Meghan's daughter, Lilibet Diana, with Prince Harry, but the sentiment of passing along a beloved piece of jewelry is one that Meghan shared with her late mother-in-law, Princess Diana.
Meghan Markle was gifted Princess Diana's beloved Cartier watch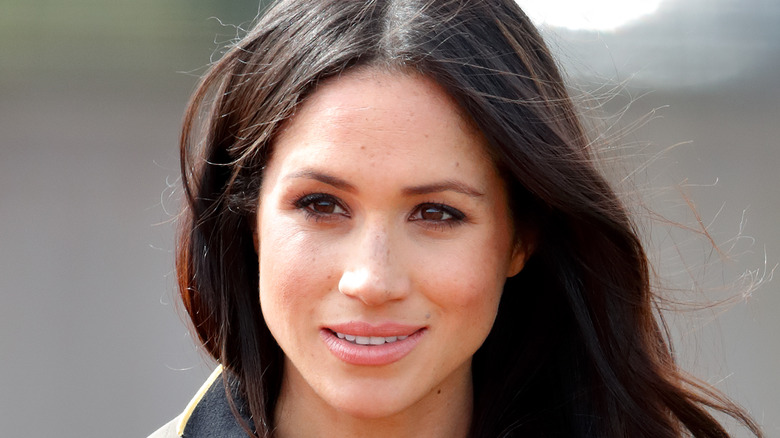 Max Mumby/indigo/Getty Images
When Princess Diana tragically died in 1997, Prince Harry and Prince William were brought to Kensington Palace to go through their mother's belongings to determine which of her pieces they wanted to keep for themselves. William chose Diana's gold Cartier Tank Française watch, and Harry selected his mother's famous sapphire engagement ring, per Vanity Fair. On several occasions throughout the early 2000s, Prince William was photographed wearing the Cartier watch, but the item eventually made its way into Harry's hands shortly thereafter, according to Vanity Fair.
Prince William asked Prince Harry if he could trade the gold Cartier watch for their mother's sapphire engagement ring in 2009 when William decided he was going to propose to Kate Middleton. Harry agreed to the exchange, according to Marie Claire. When Harry and Meghan Markle got engaged in 2017, he decided to give her his mother's beloved Cartier watch as a way to symbolize his love for both women, per Express.
In a touching tribute to Princess Diana, Meghan went on to wear the gold Cartier Tank Française watch for an official portrait of herself and Prince Harry in October 2020, when the duo hosted a TIME100 Talk.