Here's How Tall Jon Stewart Really Is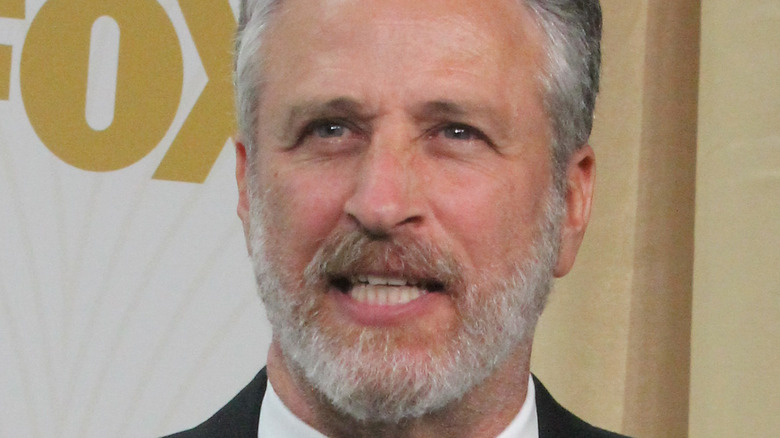 Kathy Hutchins/Shutterstock
For nearly two decades, Jon Stewart hosted the world's most popular satirical news series –- "The Daily Show." In fact, it was Stewart that made the Comedy Central hit what it was. "Jon was the voice of the viewer," the series co-creator Lizz Winstead told NPR. "He was able to craft the show in his voice, craft the material." She added that Stewart made viewers "be more invested in it, because they saw somebody who was speaking for them as they also observed the absurdity of the day."
Stewart's tenure on the show would come to an end in 2015, with Stewart telling his successor Trevor Noah that he was "tired of being angry" (via the Independent). Six years later, the former "Daily Show" host returned to the desk with a new current affairs show on AppleTV+ –- "The Problem With Jon Stewart."
As is the case with many other late night and talk show hosts, there's just one thing fans of Stewart have probably been wondering after all these years –- exactly how tall is "The Daily Show" legend?
Jon Stewart was often referred to as a 'wisecracking runt'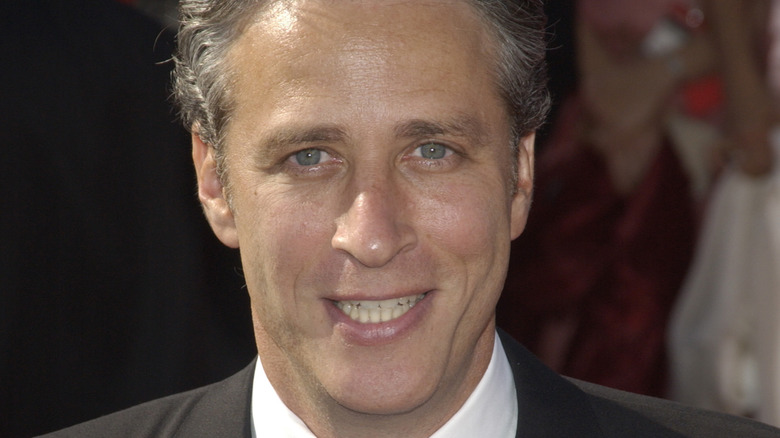 Featureflash Photo Agency/Shutterstock
For the major Jon Stewart fans out there, there has been points in the comedian's career where he hasn't been limited to sitting behind a desk. Prior to his turn on "The Daily Show," Stewart was actually an established actor. A year before replacing the show's first host Craig Kilborn, Stewart starred in the Robert Rodriguez sci-fi horror "The Faculty" as well as the romantic comedy "Playing by Heart" opposite Gillian Anderson, who was best known for her role as Scully on "The X-Files" at the time.
What Anderson was also known for was her height, especially beside "X-Files" co-star David Duchovny. The actress stands at 5' 2," according to the Express, and like Duchovny, Stewart towered over Anderson. While maybe not as tall as Duchovny, who stands at 6 feet (via Celeb Heights), Stewart is around 5 '6" or 5' 7," according to the Celeb Heights website.
But Stewart wasn't always this tall. In fact, as a kid he was often referred to as the "runt" of his friend group. "I was very small in high school," Stewart told the Los Angeles Times "So my role in every social interaction was always the wisecracking runt who had big friends."