What British Media Is Now Saying Instead Of Megxit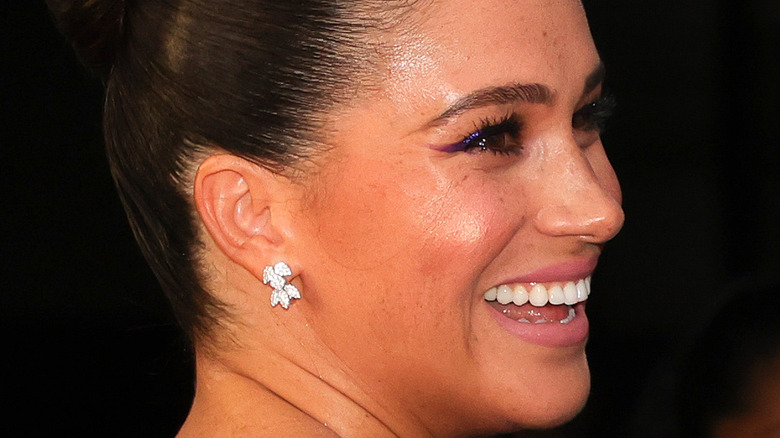 Dia Dipasupil/Getty Images
On January 8, 2020, Prince Harry and Meghan Markle, the Duke and Duchess of Sussex, shocked the world with their announcement that they'd be stepping back from their roles as working royals (from Good To Know). Another major event in the U.K. that happened in January 2020 was the U.K. formally leaving the European Union in an event commonly referred to as "Brexit," per House of Commons Library. And so the British media came up with the term "Megxit" as a play on Brexit to describe the royal couple's life change; the first time it was used was on January 10 with the headline in "The Sun" reading "MEGXIT" (via Columbia Journalism Review).
The word didn't sit well with Prince Harry, and he made that clear when he spoke on a recent panel called The Internet Lie Machine at Wired Magazine's RE:WIRED Conference: "Maybe people know this and maybe they don't, but the term Megxit was or is a misogynistic term," he said at the event, "and it was created by a troll, amplified by royal correspondents, and it grew and grew and grew into mainstream media. But it began with a troll" (via The Guardian).
And it turns out that some in the British media were listening.
Megxit becomes Sussexit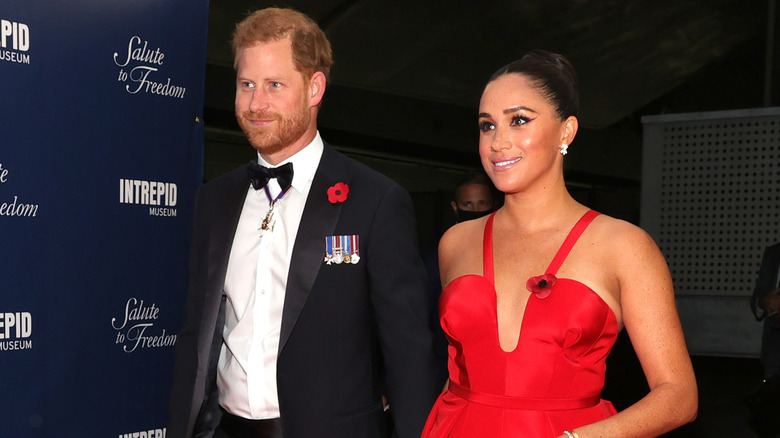 Dia Dipasupil/Getty Images
The BBC Two two-part documentary series "The Princes and The Press" looks at how Prince William and Prince Harry have been covered in the press, and the second episode is called "Sussexit" instead of "Megxit" (from The Telegraph).
According to the BBC Two website, the first episode of the show "examines some of the illegal activities engaged in by some newspapers in the late 1990s and early 2000s" in getting information on the royal family. And the second episode focuses on the events of 2018 to 2021, including what may now be known as "Sussexit."
The documentary isn't without controversy. A joint statement per The Daily Mail from Buckingham Palace (the Queen), Clarence House (Prince Charles and Camilla), and Kensington Palace (Prince William and Kate), read "A free, responsible and open press is of vital importance to a healthy democracy. However, too often it is overblown and unfounded claims from unnamed sources that are presented as facts and it is disappointing when anyone, including the BBC, gives them credibility."