How The Queen Reportedly Wants To Celebrate Christmas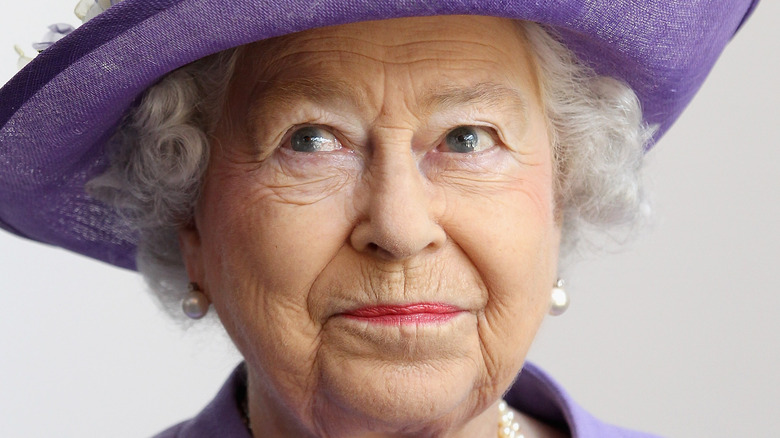 Chris Jackson/Getty Images
After a whirlwind year, the royal family is in preparation for the holiday season. Despite ongoing drama surrounding the fallout between Prince Harry and Prince William, Prince Andrew's legal battles, and concerns about Queen Elizabeth's failing health; the family is still planning to have a royal Christmas. The Queen is insistent that time spent together as a family is "the perfect tonic" to all that ails them. 
The Queen recently spent some time in the hospital, receiving tests and spending a night being monitored by doctors, per Daily Mail. Despite her health troubles, Elizabeth has not altered her plans to have the family gather on Christmas. Speaking with The Mirror, a royal insider shared that the Queen plans to fully recover in time for the holidays."The Queen is totally committed to hosting everyone as she hopes to make it back to full health in the coming weeks," the source said. "After being forced to cancel a host of engagements, the family get-together will be the perfect tonic." 
The 2021 holiday season marks the Queen's first Christmas since the passing of her husband, Prince Philip in April. With the pandemic preventing the family from getting together and holding celebrations as usual, a holiday get-together is more than called for.
The royal family's Christmas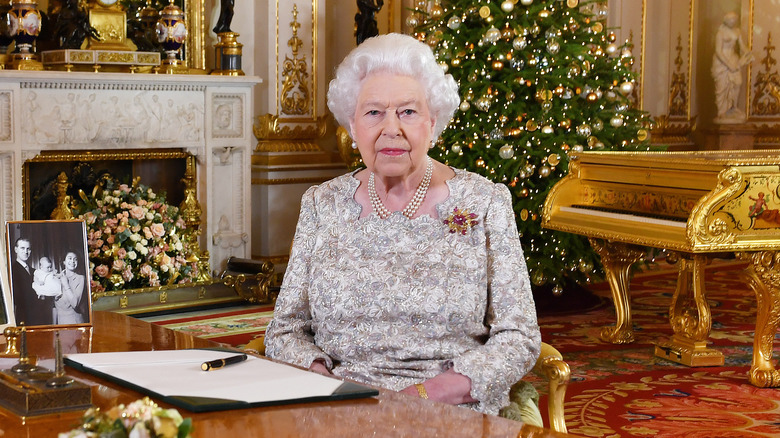 Wpa Pool/Getty Images
Each year, the royal family spends both Christmas and New Years at the Sandringham House, the Queen's home in Norfolk, per Buckingham Palace. Back in the '60s, the family gathered at Windsor Castle, where they spend Easter. However, the castle underwent renovations in 1988, and the royals moved their festivities to Sandringham; where they still celebrate Christmas today. The family holds a formal dinner every Christmas Eve and send out hundreds of Christmas cards to friends, family, and charitable organizations, per Us Weekly. Gifts are exchanged on Christmas Eve as well, following tea. Christmas morning boasts a proper English breakfast. Along with exchanging gifts and eating delicious holiday meals, the royal family also goes all out when it comes to decorating Christmas trees. 
One Christmas tree is never enough. In fact, the royals have a plethora of tannenbaums spread throughout their properties. A 20-foot-tall Norwegian spruce from Windsor Great Park is on display in Windsor Castle and Buckingham Palace gets three trees decorated by staffers, per Vogue UK. As for the Sandringham Christmas tree, the Queen decorates this one herself with the help of her loved ones. "One of the joys of living a long life is watching one's children, then grandchildren, then great-grandchildren, help decorate the Christmas tree," Queen Elizabeth said in her 2015, per BBC. 
After such a tumultuous year, Christmas together sounds like the "perfect tonic" indeed.