Luann De Lesseps Opens Up About Her Sobriety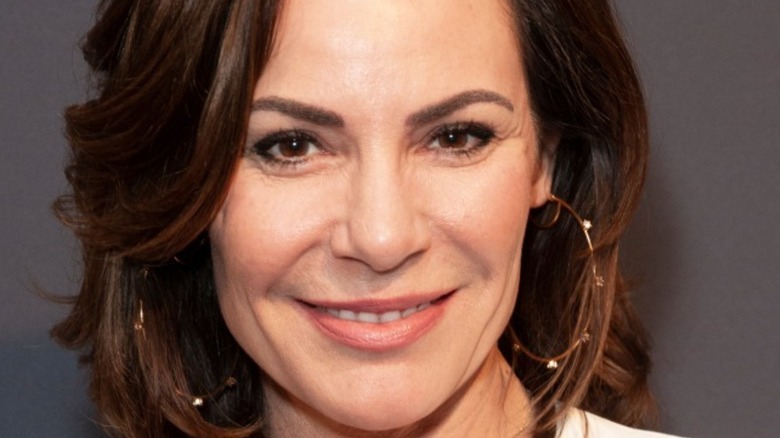 lev radin/Shutterstock
2021 has been quite the year for going dry, or at least for exploring a less alcohol-dependent lifestyle. For years –- centuries –- millennia, even –- our concept of merriment inevitably included alcohol, but since time immemorial, going one sip over the line has  often led to a world of trouble and heartbreak. At long last, a number of celebrities are speaking up about all of the problems alcohol has caused in their lives and sharing their struggles as they try to lessen their dependence on this "adult beverage" that so often leads to some very un-adult behavior.
Chrissy Teigen has been one of the most prominent of the newly-sober celebs, but Us Weekly reveals that Adele has also given up drinking and country music star Margo Price has decided to extend her Dry January throughout the year. 
Yet another newly-sober celeb is Luann de Lesseps, one of the wealthiest of the "Real Housewives of New York." De Lesseps shared with People how she's been struggling to give up alcohol since a 2017 arrest on charges of being drunk and disorderly (among other things), but it took her until 2020 to cut out drinking for good.
Luann de Lesseps finally gave up drinking last year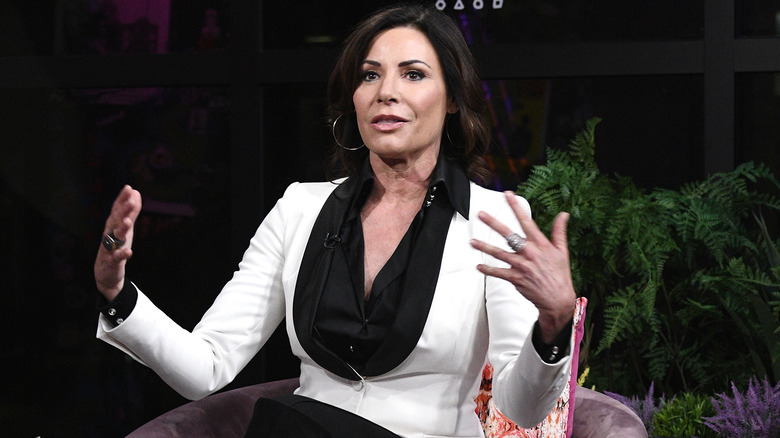 Gary Gershoff/Getty Images
The road to sobriety hasn't been an easy one for de Lesseps. She went into rehab after the arrest, but it didn't seem to take. She was soon drinking again, which ultimately led to a breakup with her then-boyfriend. She returned to rehab, but the second stint didn't take, either. In 2019, once de Lesseps completed all of her probation requirements, she was back to drinking once more. As she once admitted on "Megyn Kelly Today" (via Page Six), "I feel like I'm almost allergic to alcohol, because I can't be like most normal people and have a glass or two of wine. I'm like, 'I'll drink the whole bottle,' and then I'm looking: 'Where can I get another bottle?'"
When COVID-19 turned everyone's lives upside-down, de Lesseps, like so many others, took the time to re-evaluate her priorities, and she finally realized that she'd better stop putting booze first. After issuing a tearful, televised apology to her daughter, Victoria, in a dramatic RHONY episode last summer, de Lesseps now tells People ""My daughter is one of my biggest supporters."
De Lesseps is marketing her own non-alcoholic wine
De Lesseps and her daughter, another non-drinker, can now enjoy a non-alcoholic drink together — one created by de Lesseps herself. As the RHONY star told People, when you're out drinking at a bar and you want something alcohol-free, you're likely to get stuck with a sugary mocktail. "I couldn't find anything that I really wanted to drink that didn't have a lot of calories," she complained, so she decided to develop her own. (It's probably not hard to find people to help you with this when you've got $25 mil in the bank.)
Her Fosé Rosé is something she describes as "an elevated sparkling rosé but without alcohol." Not only does it apparently taste like the real deal, but as de Lesseps told People, "It's low calorie, it's delicious, [and] it has euphorics that make you feel good." (Legal ones, we assume.) If you'd like to try it yourself, it will be available the first week in December, just in time to stock up for non-boozy holiday celebrations. It'll also make a great gift for any sober-curious friends who are thinking of doing a Dry January in 2022