Why Alfonso Ribeiro Isn't Sure If He'll Read Will Smith's Memoir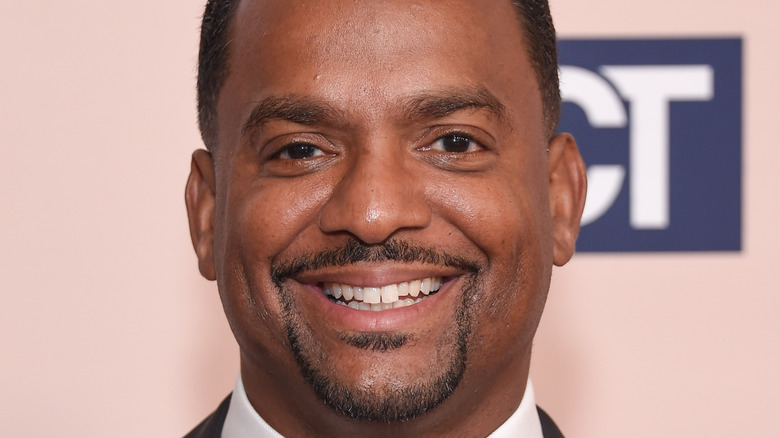 DFree/Shutterstock
Will Smith appears to be having a moment. In November, Smith starred as Richard Williams in "King Richard," a film about tennis stars Venus and Serena Williams' father and released his tell-all memoir, "Will," per NBC News. Smith spoke about his own tumultuous relationship with his father in his memoir, detailing how he had once thought about his father for abusing his mother throughout his childhood. "When I was nine years old, I watched my father punch my mother in the side of the head so hard that she collapsed. I saw her spit blood. That moment in that bedroom, probably more than any other moment in my life, has defined who I am. ... As a child I'd always told myself that I would one day avenge my mother. That when I was big enough, when I was strong enough, when I was no longer a coward, I would slay him," Smith wrote in his memoir, "Will" (via People).
Smith also spoke of his sometimes-rocky relationship with his family, including the ending of his first marriage to Sheree Zampino after falling in love with his "Six Degrees of Separation" co-star Stockard Channing, his relationship with his current wife, Jada Pinkett-Smith, and how his actions caused his son, Jaden Smith, to seek emancipation from his family as a minor, per Yahoo! News.
Alfonso Ribeiro already knows all of Smith's deepest secrets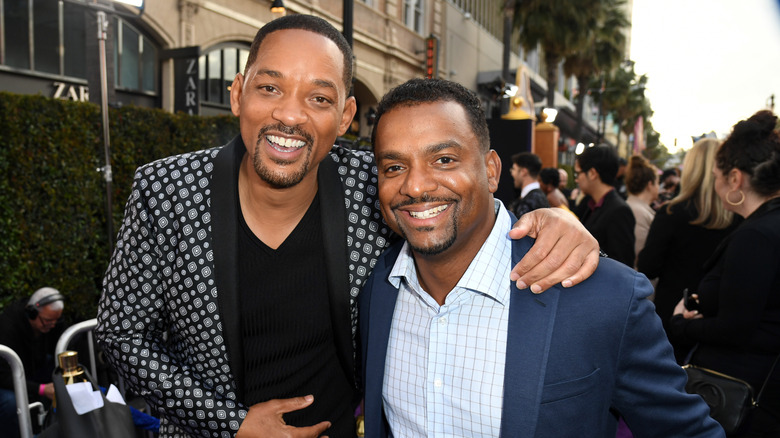 Kevin Winter/Getty Images
Over the span of six years on "The Fresh Prince of Bel-Air," Alfonso Ribeiro, who portrayed straight-laced Carlton Banks, and Will Smith, who portrayed his laidback cousin (also named Will Smith), became fast friends. In fact, to this day, the pair are still incredibly close. "[I've known] Will... maybe 24, 25 years," Ribeiro told Access of his friendship with Smith back in 2013. "We've spent many years working together, hanging together, playing together, you know, having families together ... [Will is] just a wonderful individual and we have such a great time whenever we're together."
Given the years-long friendship that Ribeiro shares with his former co-star, he doesn't exactly need to crack open Smith's memoir, "Will," to learn something new about his friend. While speaking with Extra, Ribeiro revealed that he didn't really have a reason to read his friend's memoir. "For many, many, many years, people speculated about them as a family," Ribeiro said. "They are laying it out there in a way that is their truth. I don't know if I'll read the book because I know the people."
Smith also details why he left "The Fresh Prince of Bel-Air" and other previously unknown facts and stories about his time on the show and in the limelight, per Yahoo! News.