What Chicago Med Gets Wrong About Working In A Hospital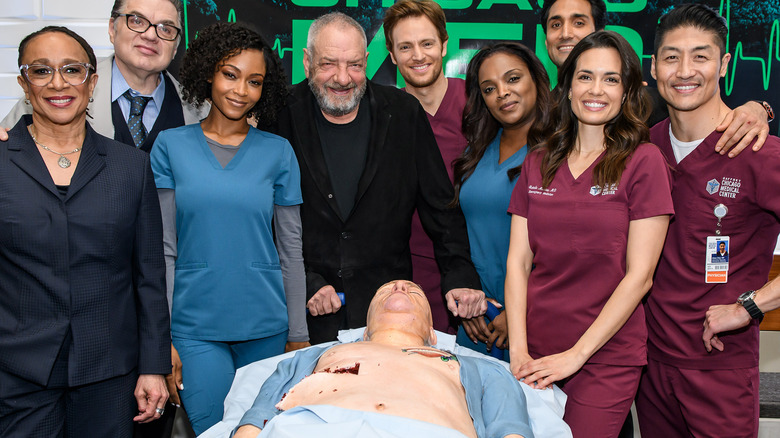 Timothy Hiatt/Getty Images
When it comes to shows that take place in a hospital, "Chicago Med" does its best to get details correct. According to TV Insider, medical experts gave "Chicago Med" an impressive 8 out of 10 score when it comes to accurate portrayals of working in the medical industry.
When you think of the best medical shows on the air, many people would rank "Grey's Anatomy" as the best. However, when it comes to an accurate representation of working in a hospital, "Chicago Med" has it beat (via Showbiz Cheat Sheet). The show based in the Windy City uses a real-life medical expert as a reference when working on the show. His name is Andrew Dennis and he is responsible for helping keep the show accurate.
However, no show is perfect, and "Chicago Med" has certainly missed the mark when it comes to medical accuracy over the years. Here is what the show has gotten wrong.
Chicago Med missed the mark with COVID-19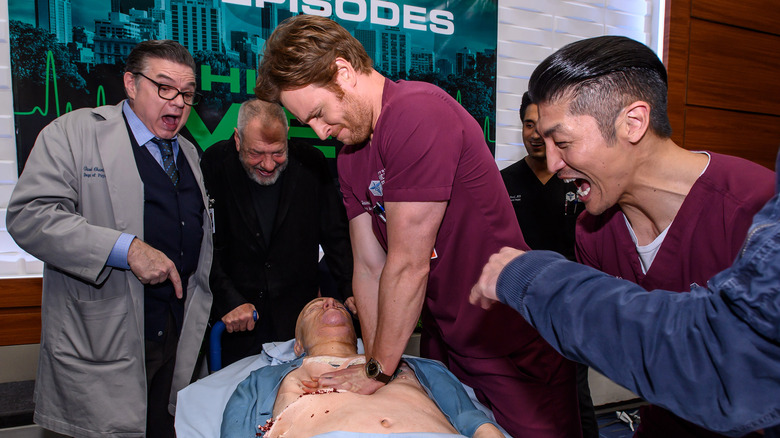 Timothy Hiatt/Getty Images
When dealing with COVID-19, doctors and hospital staff had an issue with the way "Chicago Fire" portrayed life within the hospital walls during a pandemic (via Showbiz Cheat Sheet). Dick Wolf, the show's creator, knew they missed the mark with the show's 8th season when it came to accuracy, but fans who work in the medical field were not afraid to remind them.
Medical personnel on Reddit were sounding off about their thoughts on the show's portrayal of medical accuracy. One user wrote, "I am a Respiratory Therapist currently navigating a new life treating COVID patients. I enjoy all three of the Chicago shows but they missed the mark when it comes to correct medical terminology as well as the alarms they use." They continued, " Dr. Choi was discussing poor "oxygenation " to the wife of a dying COVID patient. He states that they even added nitrous oxide instead of nitric oxide. These are not the same gases at all nor are they used interchangeably. They also use alarms for a machine they aren't even using. I thought these shows used advisers."
Medical shows get terminology wrong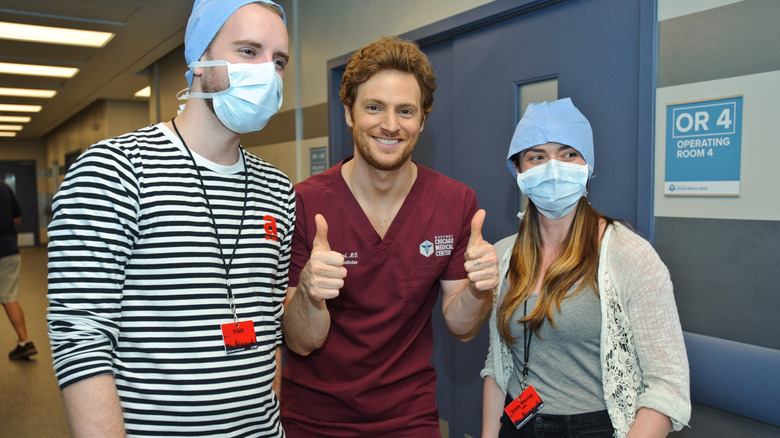 Timothy Hiatt/Getty Images
According to STAT, the biggest mistake shows like "Chicago Med" get wrong is the overuse of words like stat, and the gory, on-the-fly surgery scenes. When it comes to words like stat, you rarely hear them yelled in such a dramatic fashion as you do on TV. Dr. Helen Farrell, who has worked in emergency rooms before, shared about the word stat, "You'll see it usually on a written or electronic order, like for a drug, so that the pharmacy knows to get it up right away," she added. "But you don't usually hear people saying it."
However, "Chicago Med" typically does a good job of keeping things accurate. Dr. Mikhail Varshavski shared, "The episode that I watched, I couldn't find almost anything medically wrong with it. It has good medical terminology, the procedures that they're doing are accurate, and the fact that they had a nurse telling a resident how to do chest compressions properly, they were critiquing them, that got me hyped" (via Medpage Today).