Who Is Scott Clifton's Wife, Nicole Lampson?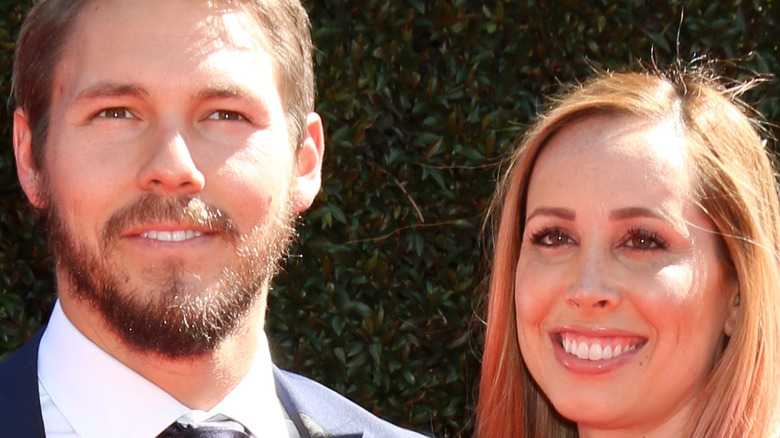 Kathy Hutchins/Shutterstock
If you're a fan of the CBS soap opera "The Bold and the Beautiful," chances are you have strong feelings about Liam Spencer, the character that Scott Clifton portrays. Whether you love or hate Liam, you probably enjoy the actor who plays him. However, if you follow Scott on social media or read about him, then you might know he's married in real life, and his marriage doesn't seem to mirror his character's marriage to Hope Spencer (Annika Noelle) on 'B&B.' 
According to Cheat Sheet, Scott Clifton's wife is Nicole "Nikki" Lampson. The actor regularly provides fans a glimpse into his personal life, and he's shared several photos of himself and his wife on his Instagram account. Most recently, he showcased his wife holding a drill while wearing a Lampson Cabinetry tank top and jeans. He captioned the post, "My best advice: marry the daughter of a carpenter." The photo proved popular for Scott, with more than 5,000 Instagram users hitting the "like" button. 
While you now know that Nikki is the daughter of a carpenter, what else is there to know about this leading daytime actor's better half? Read on to find out.
Here's how Nikki Lampson feels about staying at home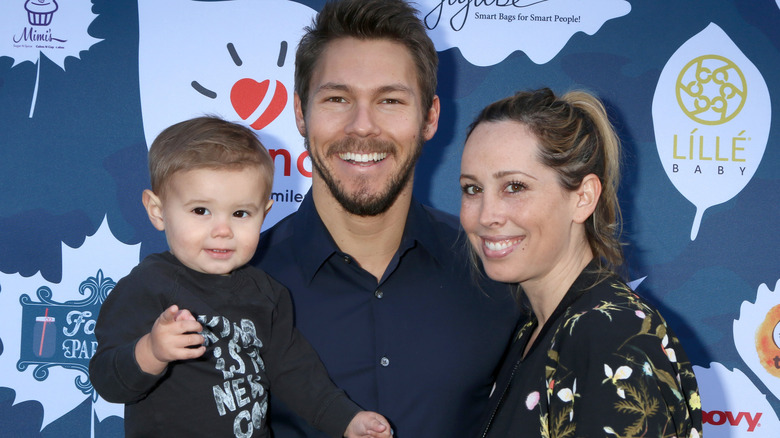 Kathy Hutchins/Shutterstock
"The Bold and the Beautiful" actor Scott Clifton and Nicole "Nikki" Lampson tied the knot on October 20, 2012, and the couple recently celebrated their ninth wedding anniversary (via Married Biography). Their marriage came after five years of dating, Cheat Sheet reported. Together, Scott and Nikki have one son, Ford Robert Clifton, born on May 6, 2016. She describes herself on Instagram as the mom of three cats and her little boy, Ford. On her account, she chronicles her life with Ford and Scott and their kitties.
A few years ago, Nikki shared a bit of her story as a stay-at-home parent with Balance. She explained that she and Scott always planned for her to stay at home with their child. However, before becoming a stay-at-home parent, Nikki earned her Master's Degree in Human Factors and Applied Psychology. Then, she worked for a consulting firm for five years before the couple decided to have a baby. Although she felt good about staying at home with Ford, primarily due to the cost of childcare, Nikki admitted that she felt something was missing, but she wasn't sure what. However, she said she didn't miss her work life.