How Halston Transformed The Business Of Fashion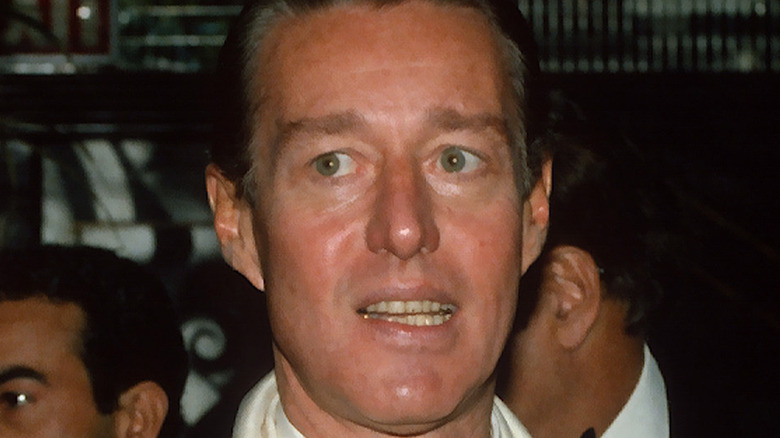 Yvonne Hemsey/Getty Images
For many, what they dress in every day is a form of artistic expression. For others, fashion is a necessity, and, for the remaining, it's a nuisance. No matter what you're feelings are behind the clothes and accessories you wear, it's safe to say that everyone can agree that fashion is a business. A very big one, in fact. 
Per Fashion United, the value of the global fashion industry is valued at a whopping $3 trillion. There are many designers in this industry, some of whom have carved out a place for themselves in history, while others have been more fleeting. Although not all designers will be equally successful, they are all contributing to the global business of fashion.
The now-iconic designer in current focus is Roy Halston Frowick, who is commonly referred to as simply Halston. The American fashion designer was born in Des Moines, Iowa in 1932, and started his career in fashion by making hats. However, he soon switched his focus to high-end women's clothes. Halston's dresses in particular ended up being synonymous with the age of disco and became the core of his brand that catered to jet-setters (via Biography).
Halston understood the importance influencers
Roy Halston Frowick became a big name in fashion during the 1970s, and his glittery high-end ensembles were being photographed on all the right people. Nowadays, a celebrity being the face of a fashion campaign fits as well as coffee with a biscotti. It's a win-win situation for both the celebrity and the brand. Although being an influencer wasn't an official job title back in Halston's heyday, the famed designer understood the importance of the role before it even had a name. 
According to The Editorialist, the Halstonettes were a group of models who worked closely with the fashion designer and often attended important social events by his side. These women wore the Halston brand everywhere and became the embodiment of American fashion. In addition to the Halstonettes, famous women including Liza Minnelli, Elizabeth Taylor, and Jackie Kennedy were all spotted wearing Halston designs, which he himself admitted to helping the brand. "I've always had a big known clientele on all different levels. And that always helps the business," Halston once stated (via YouTube).
Haltson eventually sold his fashion brand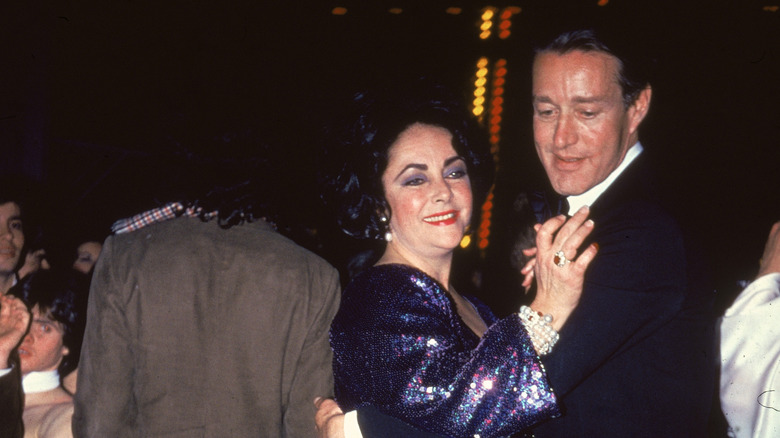 Hulton Archive/Getty Images
Roy Halston Frowick was one of the first designers to catch onto the success of influencer marketing. In addition, he was also one of the first designers to sell his brand to a larger business corporation in exchange for financial backing. Halston did just this when he sold his namesake brand to businessman Norman Simon. However, Halston still remained with full creative control to design and expand his brand, The Editorialist reported. 
In 1984, due to erratic behavior and endless business disagreements, Halston was eventually ousted from the company. 
According to Biography, Halston sadly passed away in 1990, but thankfully, it appears that he lived his life doing exactly what he wanted to do. "I always wanted to change everything in clothing. To make it a little more simple. To make it a little more American. A little more contemporary and always a point of difference," he said during an interview before his death, adding, "And that is the only way a designer becomes important" (per YouTube).