Meghan Markle's Attorney Speaks Out About The Royal Bullying Allegations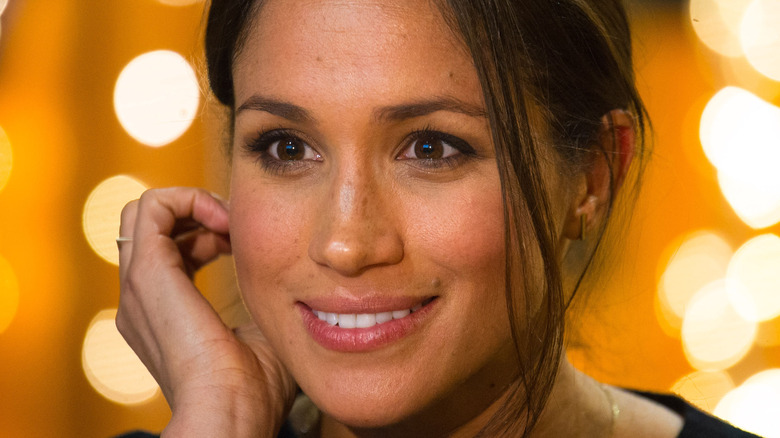 Wpa Pool/Getty Images
Just days before Prince Harry and Meghan Markle sat down for their instantly iconic, tell-all interview with Oprah Winfrey, the Times published shocking allegations from former palace staff members suggesting the Duchess was a bully throughout her tenure with the royal family. Former advisers filed a bullying complaint alleging that, while the Sussexes were living at Kensington Palace, Markle made their lives a living hell. The couple's then communications secretary, Jason Knauf, lodged a complaint claiming her behavior was so disruptive that she drove two members of staff from their jobs and undermined a third's confidence. After dealing with the Duchess, staffers were frequently brought to tears or left "shaking" with worry at the prospect of enduring another confrontation down the line, according to the report.
Per Us Weekly, Markle hit back at the incendiary claims in a statement, through her representative. "The Duchess is saddened by this latest attack on her character, particularly as someone who has been the target of bullying herself and is deeply committed to supporting those who have experienced pain and trauma," it stated. Their communications team also pointed out the timing of the Times story was circumspect, telling the publication, "Let's just call this what it is — a calculated smear campaign based on misleading and harmful misinformation. We are disappointed to see this defamatory portrayal of The Duchess of Sussex given credibility by a media outlet." Markle has been fighting against this damaging narrative ever since and now, her lawyer is making her feelings known.
Meghan Markle's lawyer strongly refutes the claims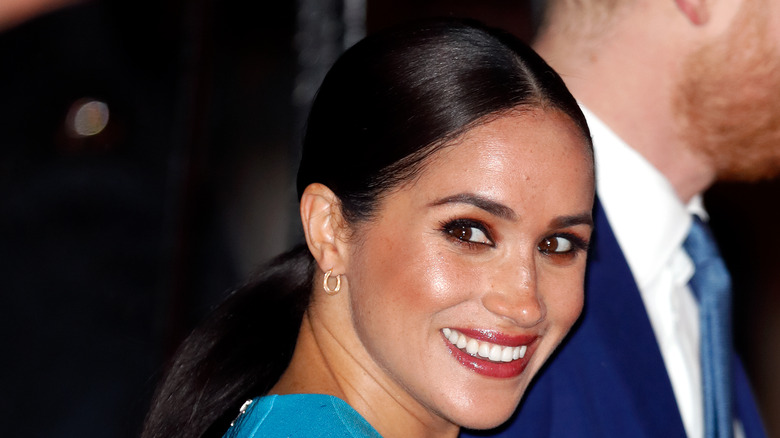 Max Mumby/indigo/Getty Images
Meghan Markle's lawyer, Jenny Afia, used her appearance in controversial BBC documentary "The Princes and the Press" to set the record straight about the bullying allegations that have dogged her client for over a year. According to the Daily Mail, Afia pointed to the "massive, massive inaccuracies" in the story first and foremost. Although she was careful not to "negate anyone's personal experiences," nor would her client look to do so, according to Afia, Markle's lawyer stated firmly that claims she drove people from their jobs or inflicted "emotional cruelty" on palace aides are categorically untrue. Afia didn't clarify where the fallacies lie in the telling, but she did note, "What bullying actually means is improperly using power, repeatedly and deliberately to hurt someone physically or emotionally. The Duchess of Sussex has absolutely denied doing that."
However, as Afia noted, it's tough to prove that Markle didn't do anything wrong since, "It's really hard to prove a negative." In fact, even denying it doesn't really help matters, as the Duchess herself has learned over the past year, since the story is still around and continues to court headlines (like this one). "The Princes and the Press" has caused major controversy within the royal family. They even issued a harsh statement condemning the doc for spreading "overblown and unfounded claims."