What We Know About The Royal Staffer That Had Evidence Against Meghan Markle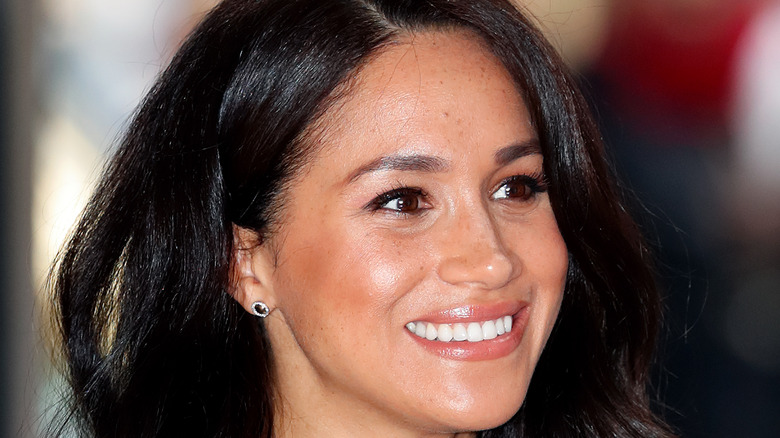 Max Mumby/indigo/Getty Images
If the name Jason Knauf sounds familiar, it's likely because of the bullying allegations against Meghan Markle which surfaced a few months back, and of which her former aide was a key component. Per the Evening Standard, Knauf previously served as Meghan and Prince Harry's communications chief. He put forward complaints about the duchess's treatment of female staffers, who were allegedly forced out of the royal household by her bad behavior. Knauf has come to the fore again thanks to his shocking testimony in the ongoing court case between Meghan and British tabloid Mail on Sunday. In particular, Meghan's former aide revealed she had given clearance for certain details to be included in unauthorized biography, "Finding Freedom," despite previously claiming otherwise.
The Mail is appealing an earlier ruling about the unauthorized publication of a private letter the duchess had sent to her estranged father, Thomas Markle, which the High Court previously decreed to be unlawful. Knauf, who claimed to have been prevented from giving evidence during the original case, is speaking out now because, as he noted in a witness statement, "I consider it the right thing to do." Among other things, Knauf has shared a lengthy email back-and-forth with Meghan, during which she offered bullet-points for what should be included in any public discussion of her family, many of which contradict previous claims about the revelations in "Finding Freedom." But, who is Knauf outside of this drama?
Jason Knauf has become a thorn in the duchess's side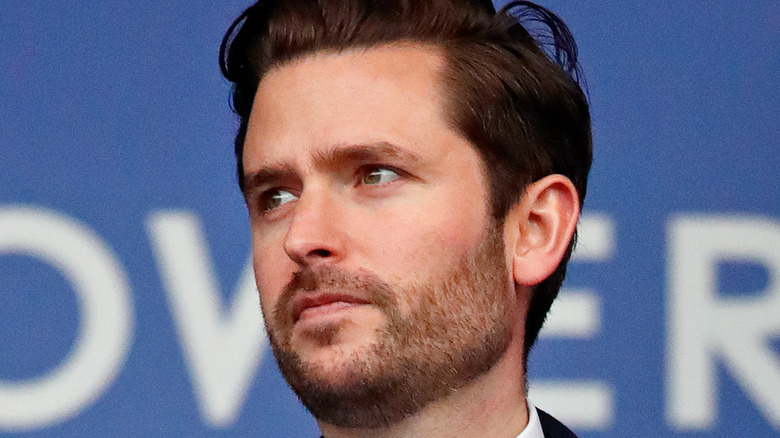 Max Mumby/indigo/Getty Images
Although most of us haven't heard of him until now, Jason Knauf has actually been working for the royal family since 2015. Cosmopolitan confirmed he served as the Sussexes' personal communications secretary and aide until 2018. Knauf currently works for as the CEO of Prince William and Kate Middleton's Royal Foundation, but he is slated to step down from that position shortly. Knauf's main duties previously involved assisting Prince Harry and Meghan Markle with their personal correspondence, but he clearly bonded with the couple since the royal staffer attended their 2018 wedding, subsequently becoming their personal secretary. Knauf was therefore tasked with handling private letters to family members, hence his involvement in the ongoing court case, which emerged as a result of the allegedly unlawful publication of one such letter. Meghan reportedly asked Knauf for advice prior to sending it. 
Knauf remained neutral when the case first went to court, but later admitted regretting not giving evidence. It was Knauf's previous denial in having assisted crafting the letter that helped the duchess emerge victorious. However, since the case is currently being appealed, Knauf has come forward to give evidence against his former boss. In fact, according to the royal staffer, Meghan was well aware anything she wrote might be leaked to the media and acted accordingly, in case the record needed to be set straight at a later date. The duchess apologized to the court for unintentionally misleading them.