The Real Reason Ice-T Has Remained On Law & Order Full Time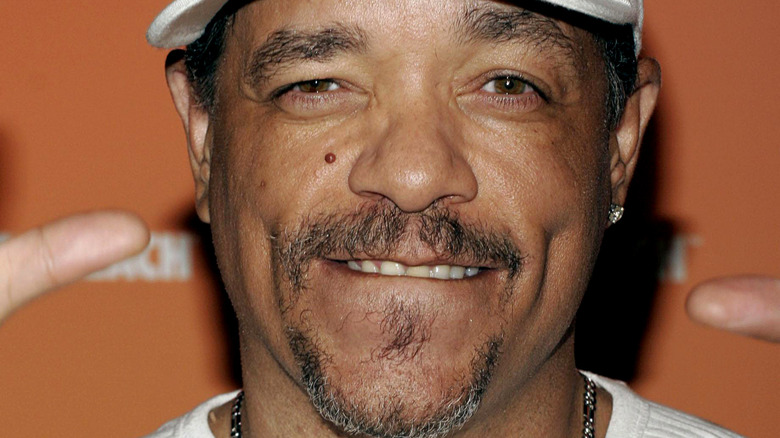 Everett Collection/Shutterstock
When "Law & Order: SVU" began airing its 21st season, the show became the longest-running primetime live action series in TV history (via The Hollywood Reporter). And in the show's 22nd season, Olivia Benson, as portrayed by Mariska Hargitay, became the longest-running character in a primetime live action series.
It's difficult to imagine "Law & Order: SVU" without Captain Olivia Benson. The show was initially built around both Olivia Benson and Detective Eliot Stabler, played by Christopher Meloni (via USA Today). After Meloni exited the show in 2011, there was concern that the show wouldn't be able to survive without him — but this was far from the case.
"This was a classic two-hander with her and Chris [Meloni]. To go from a dual-lead show to a single-lead show, and to have it survive and prosper, is a miracle," executive producer Dick Wolf said in 2019. "Everybody at NBC assumed the year after Chris left would be the last of the show, and she turned it around. It was a little-noted but huge accomplishment. It's amazing that the entire structure of the show changed."
Hargitay added that she feels grateful to Wolf for creating this platform to tell these important stories. "We could never know what this would turn into," Hargitay said, "but Dick knew that we had to tell these stories and to write a show that has literally, in a concrete way, changed our culture."
Law & Order: SVU's second-longest running character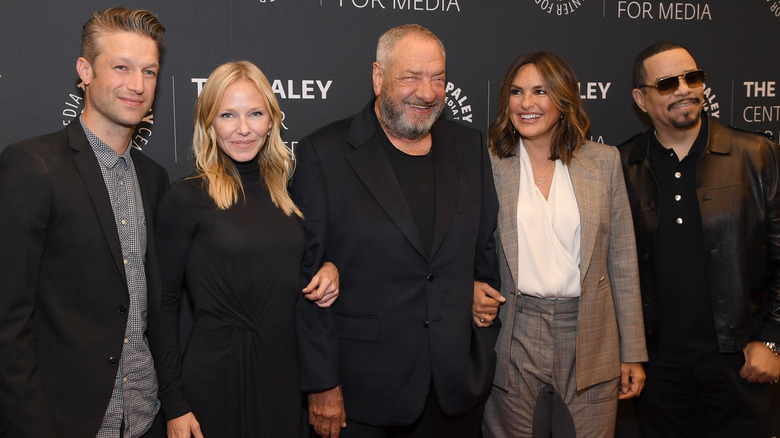 Dimitrios Kambouris/Getty Images
As integral as Olivia Benson is to "Law & Order: SVU", so too is Sergeant Odafin "Fin" Tutuola, played by Ice-T. Ice-T first joined "Law & Order: SVU" in the show's second season; although he was only intended to have a four episode arc on the show, he was so popular that he became a series regular (via E! Online).
In 2017, Ice-T broke one of many records held by the "Law & Order" franchise: With 18 seasons under his belt, his character Fin Tutuola became the longest-running Black character on TV (via Insider). Ice-T eclipsed a record previously held by S. Epatha Merkerson, who played Lieutenant Anita Van Buren on "Law & Order" for 17 years.
Some are surprised to find that Ice-T, a rapper popular for a song called "Cop Killer" would himself play a police officer on television. But Ice-T has a counter to that.
"You think because I am a rapper I should have turned this down? That would have been stupid. I am about getting that check," Ice-T told Page Six.
In fact, it was Ice-T who was confident that the show could survive all these years without Christopher Meloni. Per Dick Wolf, Ice-T "was actually the first one to say, 'Ah, we'll beat it,'" all those years ago (via USA Today).
Of course, there are always going to be naysayers, but as Ice-T put it in a recent tweet, "If you can't handle people talking s*** about you, you can't handle success."