Inside Nia Vardalos' Relationship With Ex Ian Gomez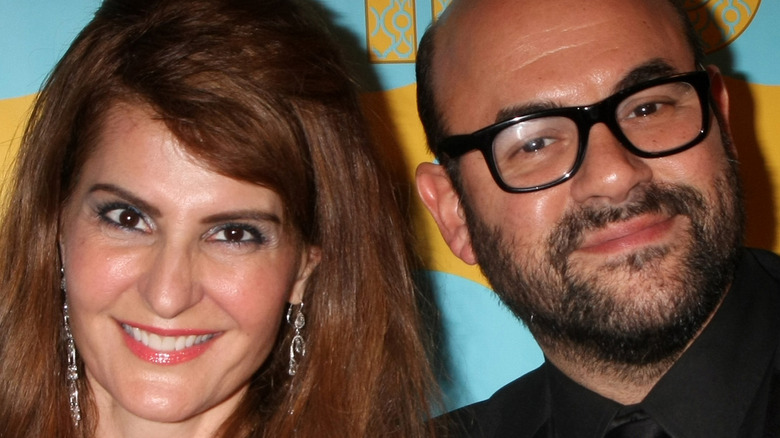 Kathy Hutchins/Shutterstock
In 2002, Nia Vardalos' life changed practically overnight. She went from being an unknown writer and actress to the star of the smash hit "My Big Fat Greek Wedding." Although "My Big Fat Greek Wedding" went on to become the highest-grossing romantic comedy of all time, the film had very inauspicious beginnings (via Mental Floss).
Although Vardalos was trying her hand at an acting career in Los Angeles, it wasn't going well (via ABC News). In fact, she was even dropped by her agents because she "didn't look like anyone else." So, with few choices left, Vardalos decided to take matters into her own hands, writing what she knew — her family — as a screenplay.
"Nobody would read it," Vardalos said of her "My Big Fat Greek Wedding" script. "I didn't have any representation. So I jumped on stage and started doing the material as a one-person show. I thought, well, the agents will come, and maybe I can play a bridesmaid."
Vardalos was right that people would come — and amongst those people was Rita Wilson, actress and wife of Tom Hanks. "The next thing I know, Tom Hanks and Gary Goetzman, who had just formed Playtone, came to the show. And Tom called me and said, 'I'm gonna make your movie.'"
Nia Vardalos' real-life romance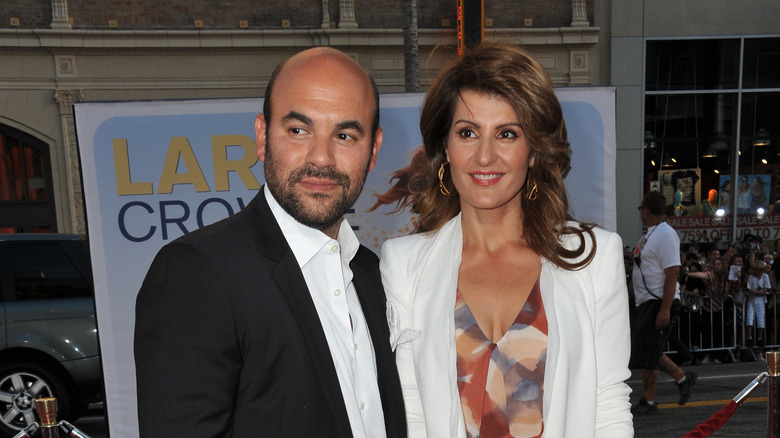 Jaguar PS/Shutterstock
"My Big Fat Greek Wedding" is a charming love story — and in real life, Vardalos had one of her own, at least for a time. Vardalos married fellow actor Ian Gomez in September 1993, and the two weren't shy about collaborating, with Gomez appearing in "My Big Fat Greek Wedding" as well as Vardalos's other projects, like her 2009 film "I Hate Valentine's Day" (via ET).
After 25 years together, though, Vardalos and Gomez announced they were going their separate ways (via Us Weekly). "We've been respectfully separated for a lengthy period of time. Our relationship became a friendship so the decision to end the marriage is completely mutual and amicable," the couple said in their statement. "It is our hope that decency will prevail on the reporting of this story which will soon be yesterday's news." The pair share a daughter, Ilaria Vardalos Gomez.
Although the pair are no longer together romantically, Gomez recently shared that Vardalos has an idea for a third "Big Fat Greek Wedding" film (via Us Weekly). "She does have an idea for it. I can't tell you what that idea is. But I know the cast would all be into it. We'll see," he said. Gomez shared that the two are on "great terms" and he'd "absolutely" want to appear in the third film.
Hopefully, for all of the rom-com lovers out there — and Gomez — we'll finally get that third "My Big Fat Greek Wedding".