Dylan Dreyer Reveals New Insight On Miscarriages That Helped Her Heal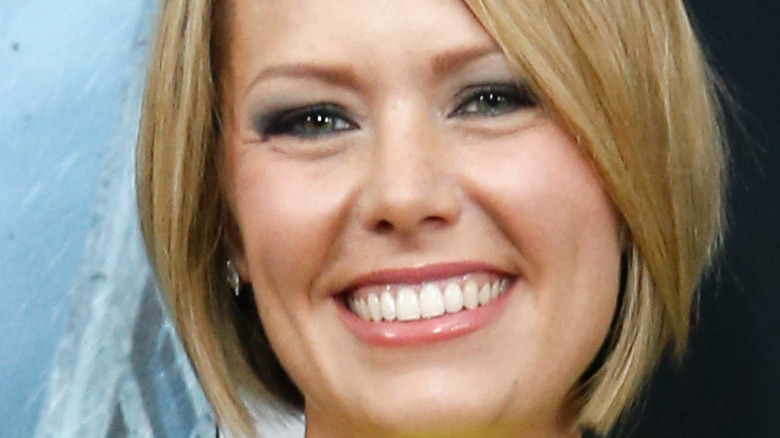 Debby Wong/Shutterstock
The loss of a child, born or unborn, is never an easy thing to discuss — much less on national television. But open communications about miscarriage go a long way toward combating the stigma around speaking out about loss and helping other grieving parents to feel less alone. In a recent interview with Katherine Schwarzenegger, Dylan Dreyer of "Today" candidly discussed infertility, miscarriage, and the long road that led her to motherhood. 
Dreyer spoke with Schwarzenegger on the latter's Instagram series, "BDA," ("Before, During, & After"). Dreyer shared her own experience as a mother, and the conversation got a little emotional as she discussed the loss she experienced between the births of her sons, Calvin and Oliver. Understandably, Dreyer experienced feelings of grief at the time. But in a conversation with her doctor, she gained some unexpected perspective and managed to remain optimistic despite her loss. 
"As my doctor told me, a miscarriage is not your body doing something wrong — it's actually your body doing something right," she told Schwarzenegger (per "Today"). "Because something's not right with the embryo. Your body is doing the right thing. It's doing what it needs to do." She went on to explain that understanding that it isn't her fault didn't take away all of the pain, though. "It's hard in the moment, because you're so devastated," she said. "Having a miscarriage is awful."
Dylan Dreyer talks about her miscarriage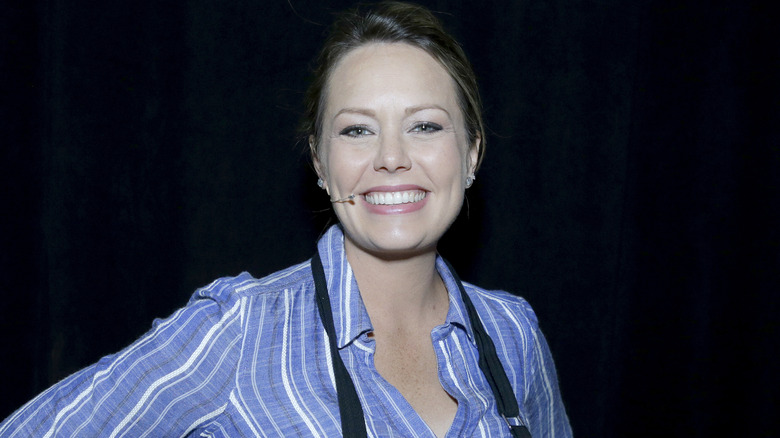 John Lamparski/Getty Images
While Dylan Dreyer may have found a way to process and discuss her pregnancy loss, it wasn't easy for those around her to know what to say or how to act. Speaking with Katherine Schwarzenegger, Dreyer explained that one friend in particular struggled to be there for her because she hadn't had fertility or pregnancy loss experiences of her own. But Dreyer reassured her friend that it didn't come between them. "The fact that you can't relate is amazing," Dreyer said she told her friend. "Listen if I feel like talking about it. If I don't, know that it's fine." She then told Schwarzenegger, "Sometimes you're so exhausted talking about it."
Open and honest conversations about fertility and miscarriage go a long way toward helping those experiencing these struggles. Miscarriage, in particular, is much more common than many realize. While estimates vary, March of Dimes reported that roughly 10-15% of people who knew they were pregnant experienced a miscarriage. And the World Health Organization points to conversations about miscarriage and pregnancy loss as a powerful tool for helping grieving parents find support and resources to get through their hard times.
Speaking with Schwarzenegger about her miscarriage may not have been an easy thing for Dreyer to do, but other parents who have coped with miscarriage likely benefited from the advice that Dreyer's doctor gave her and which she shared with a national audience.