Here's What The December 4 New Moon Means If You're A Leo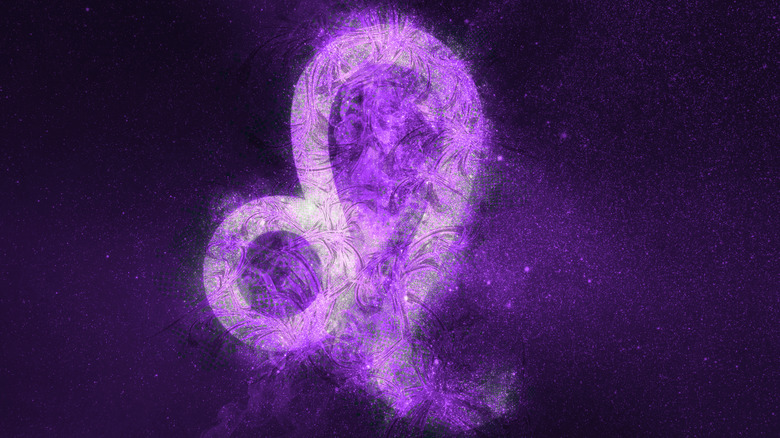 Allexxandar/Shutterstock
Humans have been looking to the skies for direction, inspiration, and answers since time began. The moon, in particular, has held special prominence for its role in governing the tides and marking the months. In biblical times, the appearance of the new moon — the beginning of the lunar cycle — was honored with prayer and sacrifices. Even today, Jews mark each new moon with prayers for health, vitality, and joy (via PJ Library). Astrologers also consider the new moon a significant time for starting new projects, creating intentions, and designing a "sacred space" in the home for renewal and self-reflection (via StyleCaster). Each astrological sign will find personal meaning in the new moon, depending on where it falls in one's chart during that particular month. 
This will be especially true on December 4, the last new moon of 2021. Not only does it fall under the sign of Sagittarius — a fire sign marked by independence and a thirst for truth — it also coincides with a solar eclipse, a phenomenon that brings dramatic changes and revelations (via Bustle). Each zodiac sign will experience this planetary influence in a different way, but for people born under Leo, life should really get interesting. People with birthdays between July 23 and August 22 are highly creative, among other qualities (via Astrostyle), and this will serve them well this month. The December new moon could be an amazing time for Leos, if they take advantage of the powerful energy this season brings.
Leo creativity and passion will go into overdrive during the December new moon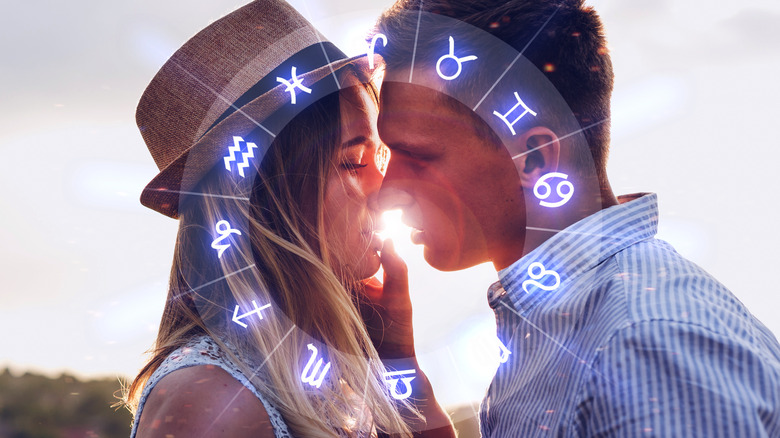 Miha Creative/Shutterstock
Per Allure, the December 4 new moon — along with the solar eclipse — all fall in the Lion's fifth house of romance and fun. Whether you're a single Leo or in a marriage or committed relationship, get ready to feel the heat. (Luckily, the 4th falls on a Saturday). Clear your calendar and lock the bedroom door! Creativity and self-expression are also highlighted for Leos on the 4th, per Bustle. Whether you feel called to write a novel, try photography, or develop some new holiday recipes, this is your opportunity to go for it!
Just don't become your own worst enemy while you do it, Leo. Astrologer Ryan Marquardt tells Well+Good that Leos could find themselves plagued with self-doubt if they start reading all the comments on their Instagram feeds. Just remember that critics aren't necessarily right (Mozart and Van Gogh weren't truly appreciated in their lifetimes, either). "Work quietly, and let the world be wowed when you unveil your final product," Marquardt says. Don't be afraid to take chances and stay true to yourself. 
As the month progresses, other, more practical planetary influences will threaten to squelch Leo's creative instincts, warns InStyle. Tend to the mundane stuff, but don't shelve those personal projects. Remember how good it feels when you're working on something that speaks to your soul, and let that motivate you to keep going all month long — and beyond.