The Real Reason David Lee Roth Went Four Days Without Food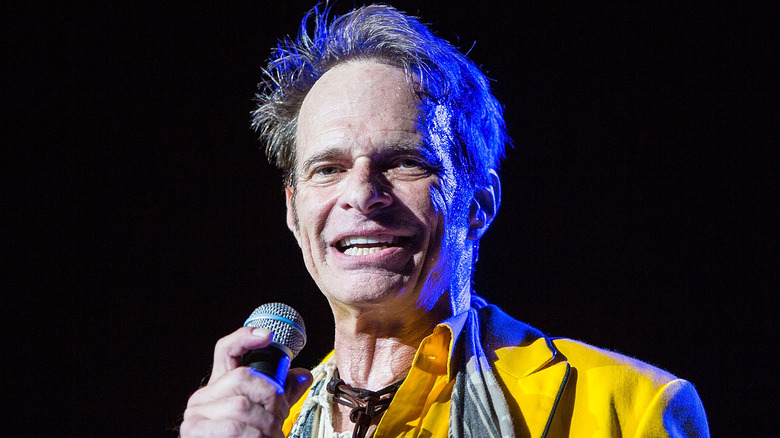 Daniel Knighton/Getty Images
Rock and roll is still alive and well. Though, at times, we have to wonder if the music genre and the lifestyle it created has already peaked in its extravagance. We all have our theories. One could blame social media for dissolving the captivating mystery of band members and what happens backstage. Or perhaps it's the fact that many of us are now fully aware of how exhausting endless partying is. 
Either way, it's still fun to hear about the rock stars of our past. Namely, David Lee Roth. Roth became the lead singer of the legendary rock band Van Halen. Per Society of Rock, he replaced the band's former lead singer Eddie Van Halen in 1974 and remained with the Van Halen until 1985.
Both Roth and the rest of the band lived lifestyles that would be categorized as 'rock star' on Pinterest today. This is especially true for Roth, who is also known as Diamond Dave. The rumors may seem outrageous. Though the singer himself claims a lot of them are true. According to Ranker, Roth had his manhood insured to the tune of $1 million and also handpicked women from his concert audiences for his assistant to go out and invite them backstage. Yes, Diamond Dave appeared to be living his best life in the '70s and '80s. Although, there were times when the misadventures of Roth went a little too far. 
David Roth and his crew once got lost in the jungle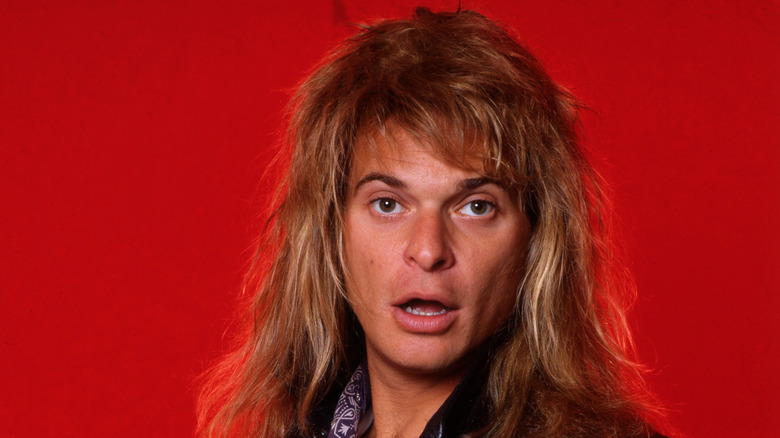 Icon And Image/Getty Images
Back in 1984, Roth and his crew, known as the Jungle Studs, traveled to the jungles of New Guinea. According to Ranker, he and his group stayed on the move and wandered from village to village, eating what they were able to find along the way. But apparently, the adventurous village hop took a turn for the worse when Roth and his crew ran out of supplies and food. Speaking on The Roth Show podcast, the former Van Halen frontman revealed that they walked for four days until finally, they stumbled into a new village and were able to replenish with necessities. 
Fast forward to the present, and it appears that Roth has slowed his roll and gone are the days of jungle village hoping. More recently, Roth has been dabbling in comic art and began hosting his very own podcast, "The Roth Show" (via The New York Times). Nearly starving in the jungle is hardly an experience many of us would want to experience. Though the fact that it happened to Diamond Dave makes us almost envy the lead singer's rockstar fast in the wild.