What David Lee Roth Did Before He Was A Famous Rocker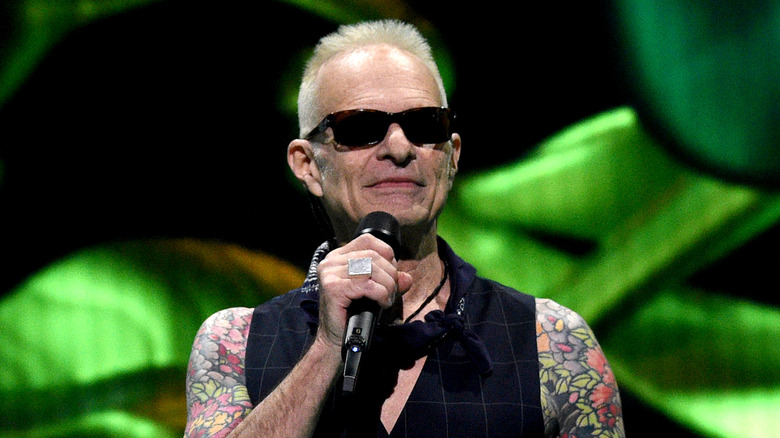 Kevin Mazur/mtv Vmas 2021/Getty Images
Best known for his powerful stage presence, David Lee Roth is considered one of the greatest rock stars of all time. After all, who can forget "Yankee Rose," "Goin' Crazy," "Damn Good," and his other famous songs? Born in Bloomington, Indiana, "Diamond Dave" had an interest in music since childhood, according to Rock Celebrities, determined to make it big since he was 6 years old.
Roth grew up in a family of doctors. Two of his uncles, as well his grandfather, were surgeons, according to JewAge. Nathan Lee, his father, was an ophthalmologist, while Sibyl Roth, his mother, was an art teacher. "My mother always encouraged me to embrace the arts," Roth said in a 2013 interview with Brisbane Times. "I had no interaction with my dad because he was a serious academic, though he would take me to the movies when I was young," he added.
His family moved to California when he was a teenager. Over the next few years, he changed schools more than once because of his hyperactive behavior. The future star met Alex and Eddie Van Halen while attending Pasadena City College — a meeting that would change his life. But back then, Roth had a completely different job than one would think. 
A look back at David Lee Roth's first job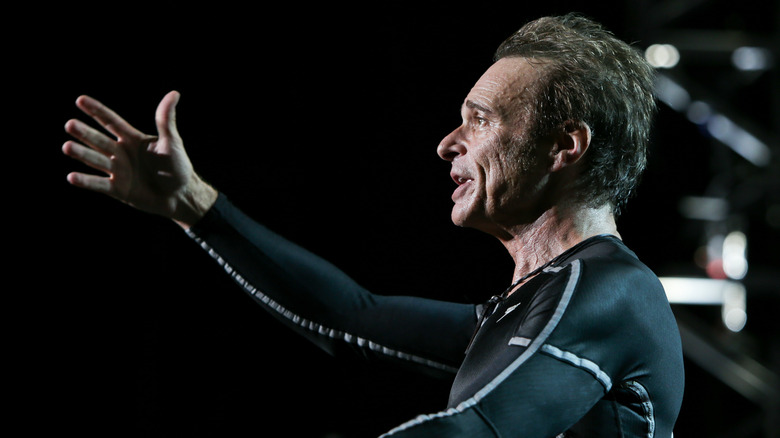 Debby Wong/Shutterstock
David Lee Roth made headlines in 2004 when he started work as a paramedic. "I have been on over 200 individual rides now," he told The New York Post at the time. The former Van Halen star described his experience as "an eye-opening adventure." He even saved the life of a woman who had a heart attack. However, this wasn't the first time Roth worked in a healthcare setting.
The star was employed as a hospital orderly during his teenage years, according to Ultimate Classic Rock. In this role, he assisted patients with bathing, feeding, dressing, and other day-to-day activities. Hospital orderlies also transfer patients from one room to another, provide companionship, and perform routine cleaning. Moreover, they are responsible for keeping track of inventory and assisting with surgery setups.
Roth also worked at a horse stable. "The job we have is a privilege. The Van Halens and I have had steady jobs since we were 12 years old. Mine was working before and after school at a horse stable. For them it was paper routes," he said in an interview with The Guardian.
If you think about it, Roth's first job may not be that surprising after all, considering his father, grandfather, and uncles worked in the medical field. But his passion for music took over. "Diamond Dave" started his career as a solo singer in the early '70s and then later joined Red Ball Jets, Mammoth, and, of course, Van Halen.