What Alec Baldwin Just Said About The Accidental Rust Shooting Is Turning Heads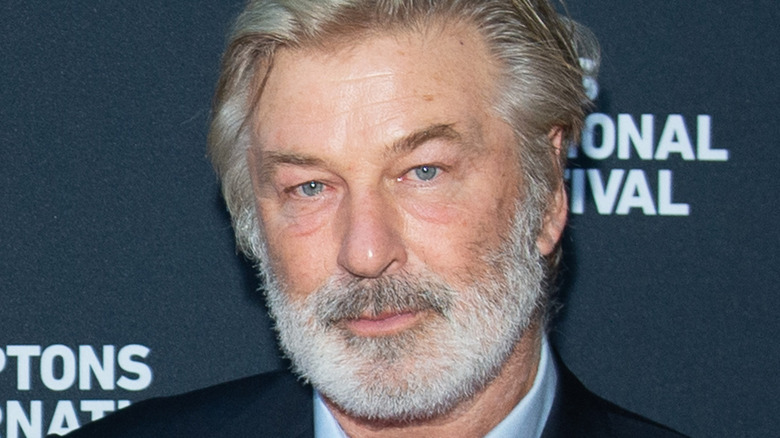 Mark Sagliocco/Getty Images
Alec Baldwin is speaking out about the on-set shooting that took place on October 21.
The incident occurred in Santa Fe, New Mexico, while the actor was filming a movie called "Rust." According to reports, a prop gun he was holding was fired, killing cinematographer Halyna Hutchins and injuring director Joel Souza. There is an ongoing investigation, reports Entertainment Weekly.
The next day, Baldwin turned to Twitter to say, "There are no words to convey my shock and sadness regarding the tragic accident that took the life of Halyna Hutchins, a wife, mother, and deeply admired colleague of ours. I'm fully cooperating with the police investigation to address how this tragedy occurred, and I am in touch with her husband, offering my support to him and his family." Now, ahead of an interview that will discuss the accident, Baldwin's Twitter account is set to private, as reported by People on December 1.
'I didn't pull the trigger'
Alec Baldwin's hour-long interview with ABC's George Stephanopoulos will air Thursday night, December 2, on ABC and will stream on Hulu, as reported by Entertainment Weekly. On "Good Morning America," Stephanopoulos said the interview, which has already been taped, was "intense" and that Baldwin was "candid" and "forthcoming," as "he went through, in detail, what happened on set that day" (via Twitter).
A clip from the interview shows Baldwin making a big claim about what took place. "The trigger wasn't pulled. I didn't pull the trigger — I would never point a gun at someone and pull the trigger on them, never." He went on to say that the bullet was not even supposed to be in the gun.
The actor also speaks of the late Halyna Hutchins, saying, "She was someone who was loved by everyone who worked with her and admired. Even now, I find it hard to believe ... It doesn't seem real to me" (via Entertainment Weekly).