Chris Cuomo Speaks Out About His Suspension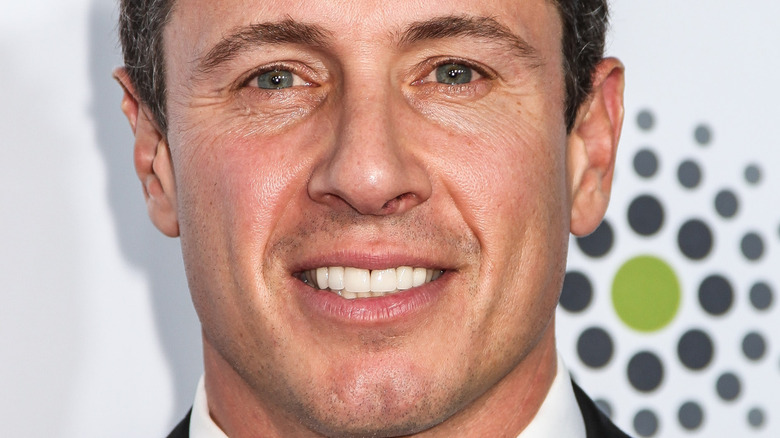 Miro Vrlik Photography/Shutterstock
The Cuomo family has found themselves on the bad side of the public after they spent much of 2020 as the media's shining stars. At the beginning of the COVID-19 pandemic, Andrew Cuomo was a beloved TV staple (via the Guardian). The New York governor was leading the charge in fighting COVID-19 and even non-New Yorkers were tuning in to his press conferences for guidance. He had an 87 percent approval rating during the early days of the coronavirus.
Andrew fell from grace with scandals including the deaths of elderly living in nursing homes, as well as sexual assault allegations. In the process, he took his brother, CNN host Chris Cuomo, down with him. The Cuomo brothers had been the golden boys of the pandemic, going on TV together and hamming it up (per AP News). However, not everyone found these interviews to be endearing.
Roy Gutterman, a media law professor at Syracuse University, said, "I found these interviews to be very entertaining, and perhaps Chris could ask questions of his brother that other people can't." He continued, "But from the very beginning, I thought it was wildly inappropriate."
Now, Chris is dealing with the consequences, having been suspended from CNN (via NBC News). Recently, the television news host spoke out about his suspension.
Cuomo called his suspension 'embarrassing'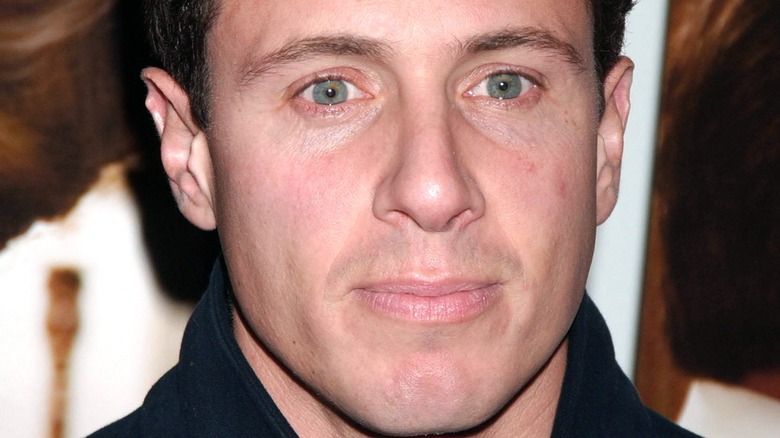 Everett Collection/Shutterstock
Getting suspended from a job is never a positive thing. However, Chris Cuomo is feeling the fall from grace harder than most may. Cuomo, who has a radio show on the SiriusXM satellite radio service called "Let's Get After It," opened up about his suspension on the program (via NPR).
"Quick note about the obvious — I've been suspended from CNN," Cuomo shared, adding, "You know this already. It hurts to even say it. It's embarrassing, but I understand it. And I understand why some people feel the way they do."
Cuomo's statement didn't end there. He continued, "The last thing I ever wanted to do was compromise any of my colleagues or do anything but help," adding, "I've apologized in the past."
Cuomo was suspended from the network for allegedly helping his brother, Andrew, defend himself against sexual assault allegations (per NBC News). The New York Attorney General found documents that seemed to prove Chris was involved inappropriately.
The network released a statement, stating, "When Chris admitted to us that he had offered advice to his brother's staff, he broke our rules and we acknowledged that publicly. But we also appreciated the unique position he was in and understood his need to put family first and job second. However, these documents point to a greater level of involvement in his brother's efforts than we previously knew. As a result, we have suspended Chris indefinitely, pending further evaluation."