Was Chris Cuomo More Involved In Helping His Brother Andrew Than We Thought?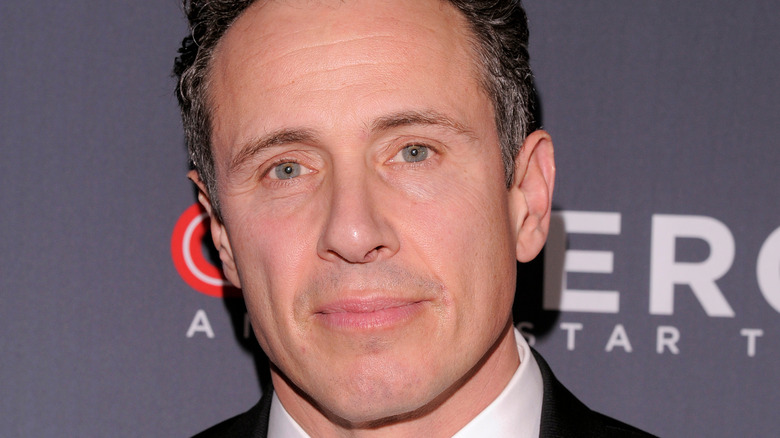 Ron Adar/Shutterstock
On August 3, 2021, New York Attorney General Letitia James announced that an investigation into sexual harassment allegations against former New York Governor Andrew Cuomo had found that he had sexually harassed multiple women. According to CNN, the investigation found that Cuomo had sexually harassed 11 women while holding office. Some women were current and former state employees, while others did not work in the state government. One of the first allegations of sexual harassment came from former aide Lindsey Boylan in December 2020. In a series of tweets, Boylan accused Cuomo of sexually harassing her for years while on the job, per CBS New York. Cuomo then resigned from his post as governor in August 2021 and, since then, all has been fairly quiet — until Monday, at least.
On Monday, the New York Attorney General released quite a bit of new information from the Cuomo investigation in the form of documents and transcripts of interviews with investigators that had never been viewed by the public, per CNN. Included in this release of new information are text messages between Cuomo's brother, CNN anchor Chris Cuomo, and Melissa DeRosa, the former top aide to the New York governor. This information seemed to demonstrate just how actively involved the CNN anchor was in his brother's case.
Chris Cuomo used his media connections to help his brother handle sexual assault allegations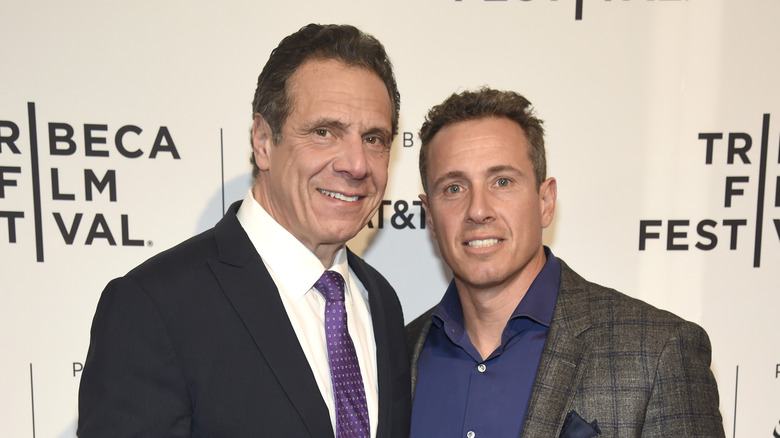 Kevin Mazur/Getty Images
During a July deposition with investigators involved in delving into sexual assault allegations made against former New York Governor Andrew Cuomo, his brother, CNN reporter and anchor Chris Cuomo, admitted to using his media connections to help his brother. "When asked, I would reach out to sources, other journalists, to see if they had heard of anybody else coming out," Chris said during the deposition, as noted by USA Today. These documents released also show that Chris used his media connections to inquire about what sort of articles were in the works about Andrew in order to stay on top of all the allegations against his brother.
From the time these sexual assault allegations were made against his brother, Chris was also texting with Andrew's former aides in order to help with curating the best image of his brother. "I am worried about my brother and worried that this is being handled the best way it can," Chris said in the July deposition, per USA Today. "And my feeling was that, to my basic mantra, you need to tell the truth and get in front of these if you have something to say. And if you have something to own, you need to do that as well."
Chris' job at CNN could also be in jeopardy, though it is unclear if he used any of his CNN connections to help his brother. On Monday, CNN released a statement, saying that they would be reviewing all of the documents and information released in order to better determine Chris' role in his brother's case, per CNBC.