You'll Never Guess The First Actor To Be Cast On Law & Order: SVU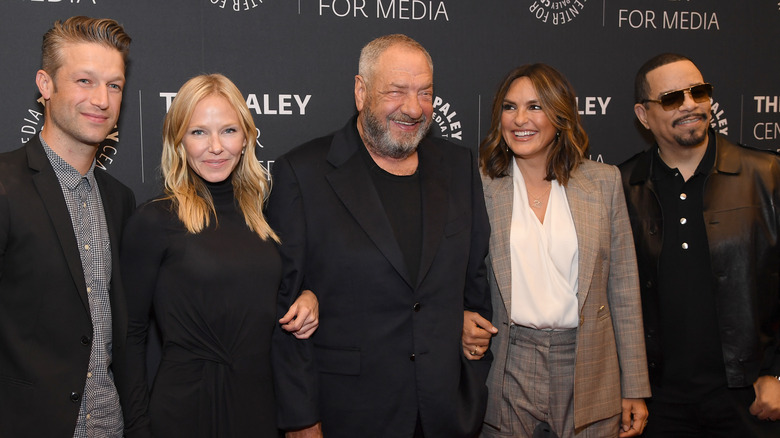 Dimitrios Kambouris/Getty Images
When casting any show, chemistry is key. Producers need to ensure that the actors on their show bring out the best in each other. A screen test can make or break any casting decision. "Law & Order: SVU" is no exception. Although the show doesn't hinge on romance, the chemistry between the show's detectives and district attorneys is still often palpable.
Take, for example, Detective (now Captain) Olivia Benson, and her former partner, Detective Elliot Stabler, played by Mariska Hargitay and Christopher Meloni, respectively. Although Stabler was married during his tenure on the show, fans still couldn't help but ship #Stanson. "We just had this amazing connection from the minute that we met. There was trust, safety and sort of an effortlessness and a joy and a fun," Hargitay said recently of her co-star (via Yahoo!).
And now that Stabler is back with his own show — "Law & Order: Organized Crime" — and making appearances on "SVU," is it possible that a romance might finally be brewing between Stabler and Benson? "Hope springs eternal. I mean, why not? I think it's going to be a collaborative effort between those showrunners for 'SVU' and 'OC,' and I believe with Mariska and I, to kind of figure it all out," Meloni said (via "Today").
Taking it back to season one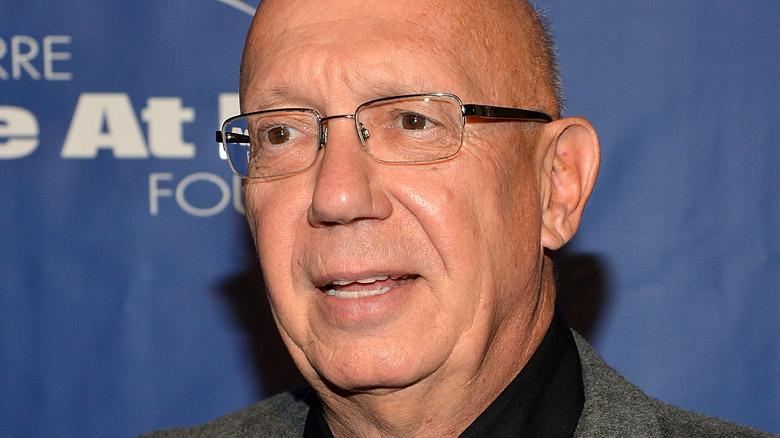 Slaven Vlasic/Getty Images
Although much of "Law & Order: SVU" ended up being centered around Stabler and Benson, there are (and were) other compelling characters on the show. In fact, when the producers were casting the show, Hargitay and Meloni weren't the first actors booked.
The first actor to be brought onboard for "Law & Order: SVU" was Dann Florek (above), who played Captain Donald Cragen (via E! Online). When he joined "Law & Order: SVU", Cragen was already an existing character within the "Law & Order" universe; Cragen had initiated the role in the original "Law & Order" pilot back in 1988. However, to incorporate more female characters, Cragen was written off the show after three seasons. He was replaced by S. Epatha Merkerson, who portrayed Anita Van Buren. With Merkerson's long tenure at "Law & Order," Anita Van Buren became the longest-running Black character in primetime television, a record that was only broken in 2017 by Ice-T as Detective Odafin Tutuola (via KISS104-FM).
"SVU" provided an opportunity to bring Cragen back into the fold, and he stayed on the show for 15 years. While it's always hard to say goodbye to a beloved television character, Cragen's exit did have a bright side: It allowed Benson to rise in the ranks at SVU, with the detective making her way from sergeant to lieutenant, to eventually becoming a captain herself (via Us Weekly).