Why A Gun Expert Isn't Buying Alec Baldwin's Claims About The Rust Shooting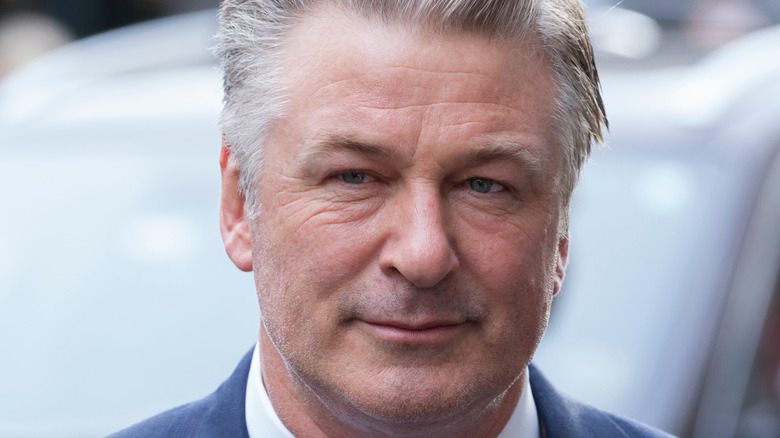 Lev Radin/Shutterstock
Cinematographer Halyna Hutchins was accidentally killed October 21 when a live round discharged from a prop gun used by actor Alec Baldwin on the set of the Western film "Rust." Not only did the tragic events shock the world, but the incident also thrust the use of prop guns on film and TV sets into the spotlight, causing many in the entertainment industry to call for an alternative approach. According to the Los Angeles Times, assistant director David Halls reportedly shouted "cold gun" to indicate no live ammunition was in the prop gun Baldwin was using to film a scene. Instead, a live round struck Hutchins and director Joel Souza, who was treated and released from the hospital days later.
Baldwin gave a lengthy interview to George Stephanopoulos and ABC News about the fatal incident Thursday night, going into detail about the event and Hutchins. "I loved working with this woman," he said (per ABC News). The actor and producer also went into detail about the fatal incident, describing it as a marking rehearsal in which he was instructed by Hutchins to aim the weapon "right below her armpit." However, Baldwin claims he didn't pull the trigger — a claim that is already being disputed by some.
Baldwin said 'the trigger wasn't pulled'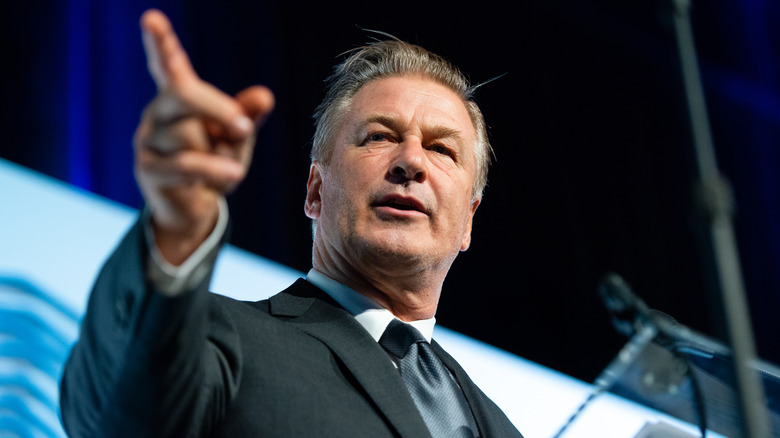 Jeffrey Bruno/Shutterstock
In an interview with ABC News on Thursday, Alec Baldwin said he cocked the gun he held in the scene that claimed cinematographer Halyna Hutchins' life, but "The trigger wasn't pulled. I didn't pull the trigger," Baldwin told ABC News. The actor said when he released the hammer of the gun, it discharged. When interviewer George Stephanopoulos clarified he did not pull the trigger, Baldwin again said, "I would never point a gun at anyone and pull a trigger at them."
However, some experts doubt Baldwin's claim. Bryan W. Carpenter, a weapons armorer who works for Dark Thirty Film Services, told Fox News the type of weapon Baldwin reportedly used — a F.LLI Pietta Long Colt 45 Revolver — has a two-step process to fire. "It had to be cocked and the trigger pulled to fire," Carpenter said, adding that model of gun has a very light trigger. 
Film and prop historian Michael Corrie seemed to agree, telling the outlet that only a "mechanical failure" would cause a revolver to fire without a pulled trigger. "Barring an as yet unknown mechanical failure, this weapon did not fire itself," Corrie said. 
Regardless, the debate over guns used in TV and film continues, with many on social media seeing red over Baldwin's denials.