The Truth About The Bachelorette's Joe Coleman
"The Bachelorette" is in full swing, and, following Michelle Young's recent visit to her native Minnesota, hometown hero Joe Coleman might just have taken the lead to steal her heart. 
"We both understood so many things about each other without having to necessarily talk about those things because of how we were raised, because of the basketball community, because we had similar passions," Young told People. "And so that's somebody who I felt just understood a piece of me that none of the other guys did."
Although it's anybody's game at this point, Young seems more drawn to Coleman with each week that passes. She even teased that the remaining guys "really give me a new perspective on some things" as the season continues. 
"The Bachelorette" lead had issues with previous relationships due to feeling like she couldn't fully be herself, so the fact that her suitors are willing to support Young on that journey really means a lot. Although the reality star obviously wouldn't be pressed on who she ends up choosing, if anyone, Coleman may just be the one for her, judging by everything we know about him.
The Minnesota native instantly connected with Michelle Young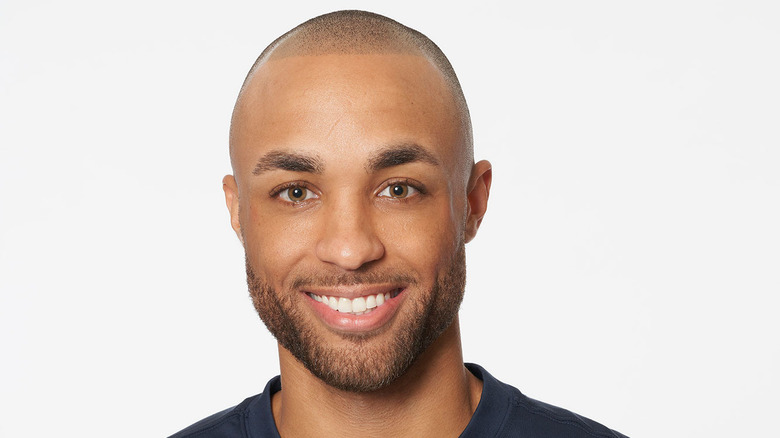 ABC/Craig Sjodin
Joe Coleman's Instagram account is quickly gaining traction thanks to his newfound "Bachelorette" fame. It's 45.5k followers strong at the time of writing. The Minnesotan's bio is short and sweet, comprising solely lyrics from Kanye West's "Can't Tell Me Nothing," per Genius. There are a ton of basketball photos, naturally, alongside plenty of family stuff and some fun outdoorsy pursuits too. Evidently, Coleman really values his friends and family. 
As Cosmopolitan points out, Coleman had an edge over the other 29 competitors because he and Michelle Young actually chatted via DM before appearing on the show together. The fact that he ghosted her made their initial interactions somewhat awkward, but Coleman recovered quickly thanks to his hometown connection with Young and their obvious chemistry and easy rapport.
In fact, during an appearance on the Bachelor Happy Hour podcast, via Parade, he teased "something that's never happened before" on "The Bachelorette" involving him and Young.
Joe Coleman might just be the ideal man for Michelle Young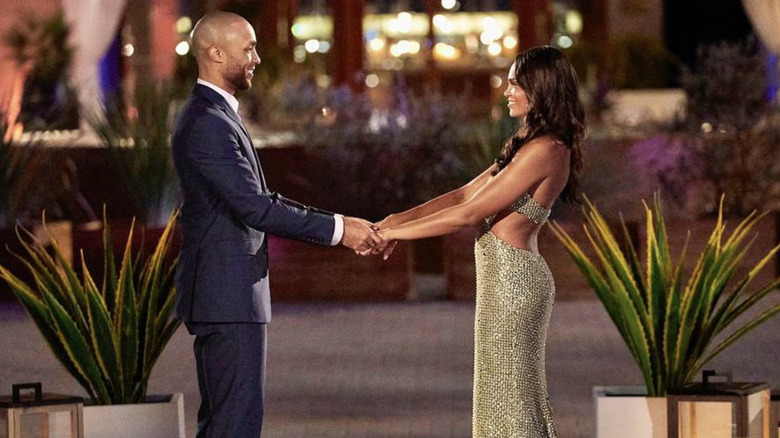 ABC/Craig Sjodin
Joe Coleman's LinkedIn profile confirms that the Minnesota native is "currently working as a real estate developer, property manager, and [is an] investor for single family/small multi-family properties in the Minneapolis area." 
Basketball is still close to his heart too, though, with Bring Me the News confirming that Coleman was awarded the coveted Minnesota Mr. Basketball title in 2011. He played the sport for a couple years at the University of Minnesota prior to transferring to Saint Mary's College in California.
Michelle Young also played basketball in college and was a finalist for their home state's Miss Basketball Award, so, clearly, this is something major that they have in common. There's significant reason to believe Coleman makes it pretty far in the season, judging by Reality Steve's recent post about a very public and PDA-filled date at a baseball game, but we'll just have to wait and see. 
Suffice to say, on paper, these two seem kind of perfect for each other.