The Real Reason Jay Leno Moved To YouTube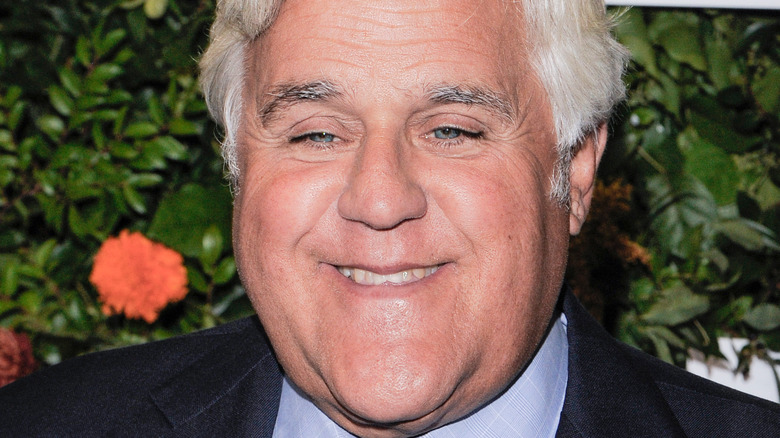 lev radin/Shutterstock
In 1992, Jay Leno took over Johnny Carson's spot at the desk of "The Tonight Show," becoming one of the most respected talk show hosts on television (via People). For over 22 years (minus the short break he took in the middle), Leno brought his experience in standup comedy to the late night show's interviews and sketches, quickly becoming a household name. It earned him accolades among fans and critics; the show won four Primetime Emmy awards, as well as numerous nominations (via IMDb).
However, in 2014, Leno had to step down to make way for Jimmy Fallon. In an interview with Steve Kroft on "60 Minutes," Leno said, "I think I probably would have stayed if we didn't have an extremely qualified, young guy ready to jump in...[Jimmy Fallon] is probably more like a young Johnny (Carson) than almost anybody since. And he's really good. So you go with the new guy. Makes perfect sense to me" (via NPR).
While it seemed unimaginable at the time, Leno spoke of his exit as inevitable. "I was just a stand-up comedian who was lucky enough to get a TV show," Leno said. "As a stand-up comedian, you can do it until you're 80 if you pace yourself and play it right. I was lucky enough to get a show. I like being a stand-up comedian" (via Press and Guide). You can still catch Leno's live shows, but he's also ever-present on YouTube.
Leno has 3 million subscribers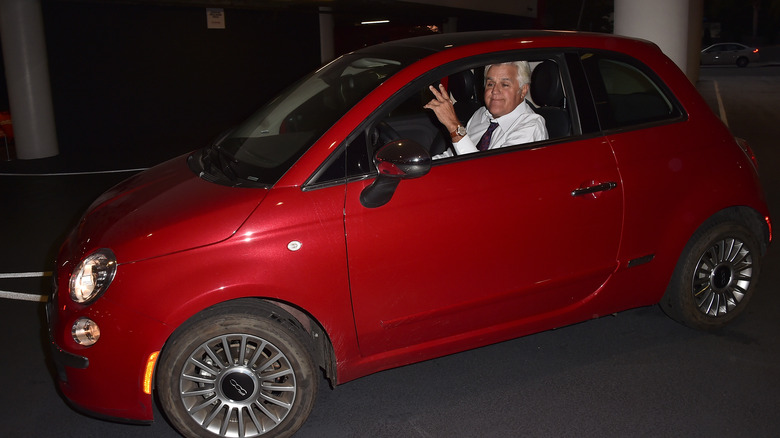 Alberto E. Rodriguez/Getty Images
After his exit from the show, Jay Leno began a web series on YouTube, "Jay Leno's Garage," named aptly as it's filmed in his garage in Burbank, California (via Baltimore Sun). Leno's passion for his wide collection of over 300 luxury cars was well-received, earning the series an Emmy (via IMDb) and 3.3 million subscribers on YouTube. "After seven or eight years, it became the third biggest automotive show in the world on YouTube, right after 'Top Gear,'" Leno said to Baltimore Sun. "So I went around to Discovery, History, A&E, CNBC: 'Anybody interested?' I like CNBC because of the demographic involved. It's kind of a high-end thing." CNBC picked it up immediately.
However, Leno doesn't plan to go back to late night television or streaming of any kind. "At some point, you need to step back and say, 'I did it' ... [Jay Leno's Garage] is nothing like what I did. This is a hobby and it's fun. It's what I like to do," he said (via The Hollywood Reporter).
Streaming shows also don't appeal to him because of the lack of ratings and feedback. "Why would I want to play baseball and not win the game? It doesn't make any sense. I like getting the ratings the next day, you get yelled at if the demo wasn't here; I like that feel of it. It makes it fun." That probably also explains why Leno loves YouTube — the views, likes and comments keep him posting every Sunday.