Is Prince William Refusing To Return Harry's Calls?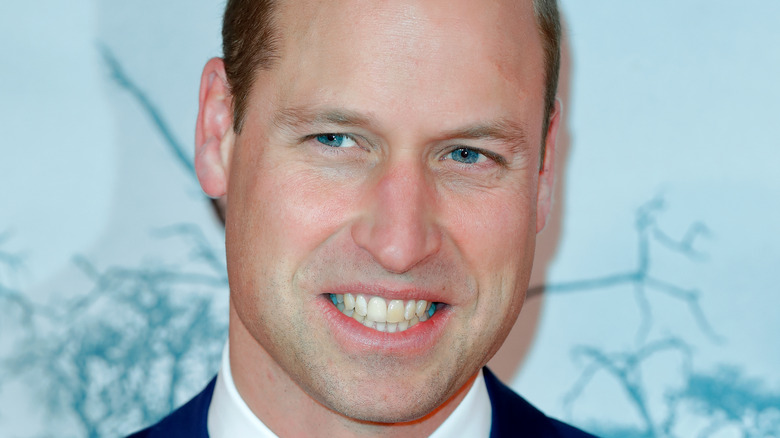 Max Mumby/indigo/Getty Images
Prince William's relationship with his younger brother, Prince Harry, is a complicated one. The siblings once appeared to be the best of friends, but now things are much different. Tension between the brothers has been reported for years, and when Harry and his wife, Meghan Markle, announced their exit from the royal family in early 2020, things seemed to go from bad to worse (via Cosmopolitan).
Since Harry's exit from the firm, he and William have only come face-to-face on two occasions. The first was the funeral of their grandfather, Prince Philip, back in April. The second came in July when the princes reunited to unveil a statue in honor of their late mother, Princess Diana, per Harper's Bazaar. Months after the statue unveiling, William hosted a party to thank those involved with the project. Harry didn't return to the U.K. for the event. However, partygoers reportedly sensed that William wasn't happy with his younger brother (via Page Six).
"I've spoken to two people from that party and it was quite clear from things he said that his anger towards Harry remains," royal expert Robert Lacey told the outlet. "He remains unhappy about what his brother has done. There is no immediate possibility of any reconciliation. I mean, it's not wanted on either side. Too many bitter things have been said," the author added.
Now, one royal expert is revealing that William and Harry's relationship may be even worse than we thought.
One author says there's bad blood between William and Harry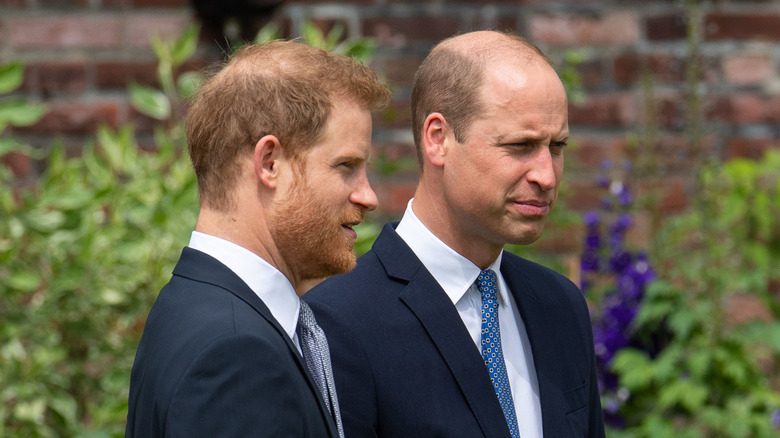 Wpa Pool/Getty Images
Fox News reported December 3 that author Christopher Andersen, who wrote the new book "Brothers and Wives: Inside the Private Lives of William, Kate, Harry, and Meghan," revealed that Prince William and Prince Harry's relationship could be at an all-time low. Andersen claims that things have gotten so bad between the brothers that William isn't even returning Harry's phone calls.
"There's a lot of bad blood between them now," Andersen told the outlet. "It's really Charles and William versus Harry and Meghan. William is fiercely loyal to his father. He thinks his father is a great historical figure who has been underestimated. And he feels for his dad. They all love the queen, but when you're maybe going to be king when you're almost 80 years old, it's a sad position to be in. So William has been by his father's side," the author stated. "William is not returning Harry's phone calls and hasn't for months. Charles and Harry have not spoken at all," he added.
However, a conflicting report by Page Six on December 2 states that Charles and Harry have recently gotten back into communication with one another. If true, perhaps that will also convince William to pick up the phone and speak with his younger brother in hopes of mending fences, as Meghan and Harry are expected to reunite with the royal family in the U.K. next year to celebrate Queen Elizabeth's platinum jubilee.