How You Can Use A Bar Of Soap To Clean Your Makeup Brushes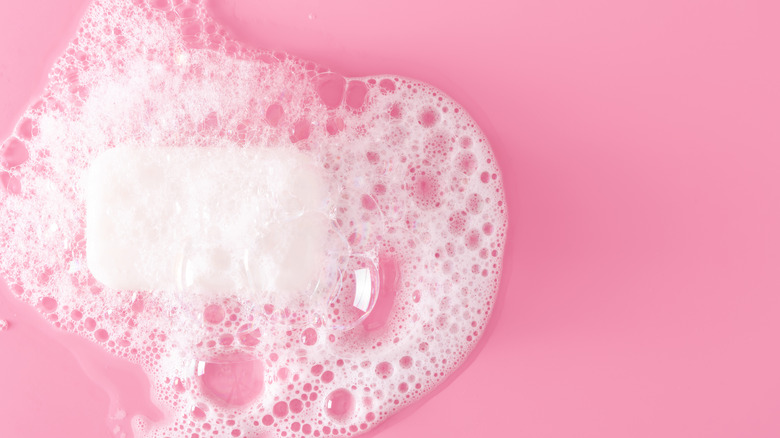 All for you friend/Shutterstock
Soap bars have far evolved from the days where their sole purpose was to scrub your hands or your body. Truly a jack-of-all-trades, the uses for a bar of soap are endless. You can use this household staple to fix sticky drawers, loosen a stiff lock, prevent squeaking, and even remove tough stains (via The Spruce).
Where soap bars have really gotten a lot of business is the beauty world. Bars of soap can now even be incorporated into your makeup routine if you want to try the soap brows viral trend where a soap bar and a brow brush are used to achieve the perfect full, scraped back brow look that's so popular now (via Allure).
Well, there's also another beauty use of a soap bar, and it's one that's guaranteed to not only save you time and money, but save your brushes by avoiding the harsh alcohol and chemicals found in makeup brush cleansers.
Kim Kardashian's makeup artist Mario Dedivanovic swears by this method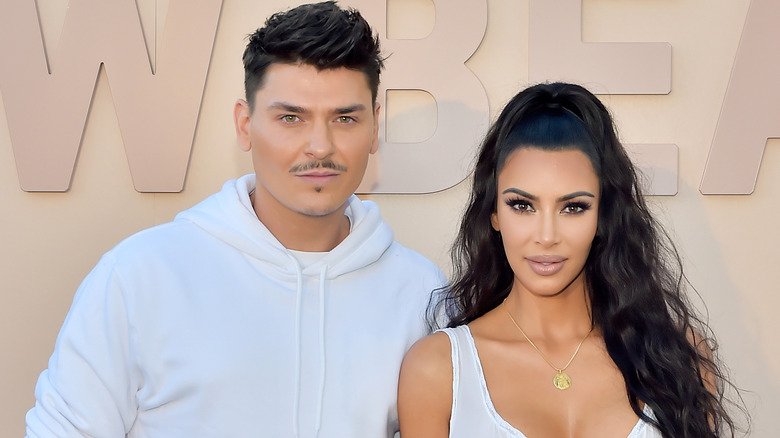 Stefanie Keenan/Getty Images
There are plenty of makeup brush cleansers on the market. But, there are also countless DIY hacks you can use to clean your brushes with household items. Bars of soap remain the most popular method, used even by celebrity makeup artists.
Kim Kardashian's infamous go-to makeup guru Mario Dedivanovic told Into The Gloss all about how he swears by this method. Dedivanovic broke down his simply technique, "I first wet them thoroughly with water and rub them gently onto a bar of antibacterial soap. I then rinse them with warm water and wash one more time with a gentle shampoo... I give a final rinse, squeeze them out gently with my fingers, and lay them on a clean towel to dry."
It's really just that simple. A bar of soap has become a staple must-have when it comes to makeup brush cleaning. Simply rubbing your wet brush into a bar of soap can really get deep into all of the gunk, while leaving them smelling amazing. The method is most successful if you occasionally run the brush and soap bar under running water to keep refreshing, and just keep going until the water runs clear. Washing brushes has never been easier, or cheaper!