Here's How Tall Johnny Galecki Really Is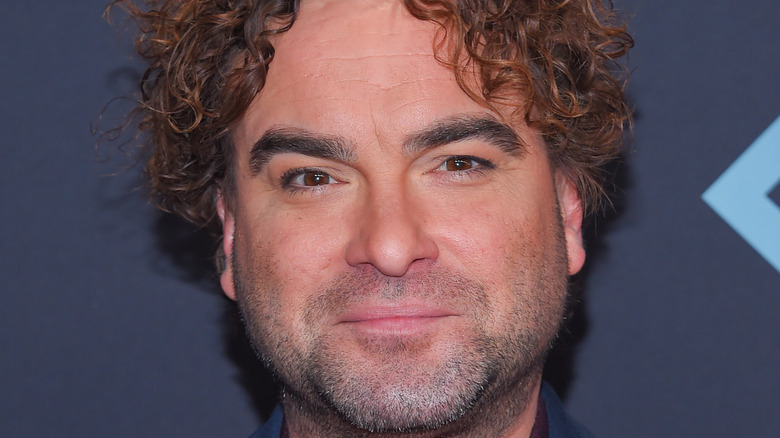 DFree/Shutterstock
Johnny Galecki is most famous for his role as one of the four super-nerds on CBS's "The Big Bang Theory." He previously enjoyed success as a teenager when he was featured on the early '90s sitcom "Roseanne," according to Rotten Tomatoes. However, now, he's more recognized as Leonard Hofstadter, the science geek who falls in love with Penny Teller (portrayed by Kaley Cuoco), the hot chick across the hall who knows almost nothing about science.
Alongside Jim Parsons (who plays Sheldon Cooper), Simon Helberg (who plays Howard Wolowitz), and British-Indian actor Kunnal Nayyar (who plays Raj Koothrappali), Galecki was able to breathe life and pack plenty of punchlines and humor into the show's 12 seasons, making for an absorbing experience all through.
Speaking about his role on the show, Galecki once expressed the belief that Penny's involvement with Leonard made things a lot more fun than when the character was first introduced to the audience. "I read over some of my initial notes about Leonard when we were doing the pilot and how much I thought the character was focused not just on Penny's looks and charm but on her being the portal for him to experience life in a way he was too afraid to at the time. She completely brought him out of his shell," he said, via USA Today.
For a character that timid and awkward, could Johnny Galecki's height have made him a perfect fit to bring the character to life?
Johnny Galecki is not tall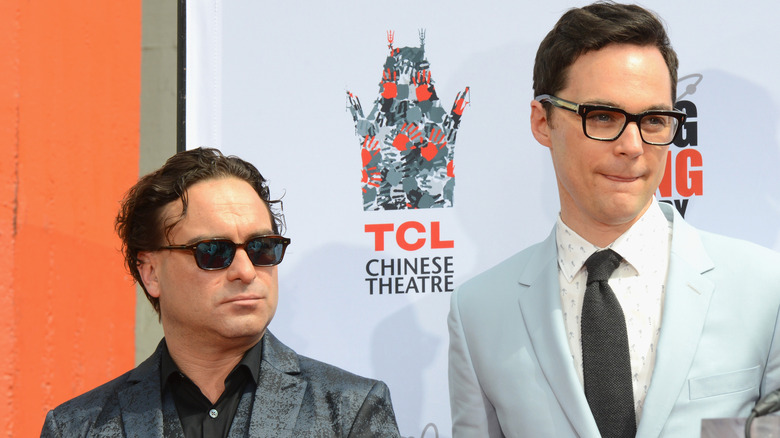 Albert L. Ortega/Getty Images
In a list that ranked 14 "The Big Bang Theory" actors from tallest to shortest, Johnny Galecki slotted into 9th position due to his 5 feet 5 inches height, per ScreenRant. While this means that the actor is taller than co-stars like Mayim Bialik and Simon Helberg, both of whom stand at 5 feet 4 inches; he is far from the height of Jim Parsons, who plays Sheldon Cooper and is Leonard's closest buddy and roommate. Parsons stands at 6 feet 1 inch (via Celeb Heights).
Interestingly, Galecki is also not as tall as Kaley Cuoco who plays his on-screen sweetheart on the sitcom. The actress is just an inch taller than Galecki at 5 feet 6 inches. That height difference had nothing on Leonard on the show, neither did it affect his chances in real life, as he and Cuoco dated for two years between 2007 and 2009, via Good Housekeeping.
"When we did the pilot, I was crushing so hard on Galecki, but he had a girlfriend," Cuoco reminisced on Dax Shepard's podcast, "Armchair Expert," in 2020. She then added that they would later "fall madly in love" with each other for two years before breaking up amicably. "We're closer today than we ever were," the actress said, via Us Weekly.
If you ever catch Galecki on TV looking taller than 5 feet 5 inches, just know it's as a result of padding the insoles of his shoes; a trick he used a lot while filming "The Big Bang Theory," per Add Height.