The Truth About John Michael Higgins' Marriage To Former Costar Margaret Welsh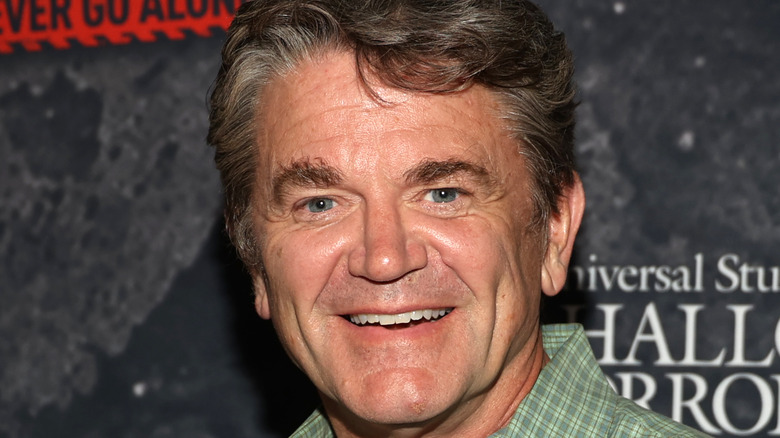 Rich Polk/Getty Images
While A-list actors may grab all the headlines and awards, it's the character actors who add flavor to the movies and shows we love most. The more successful ones become familiar faces, even if audiences can't quite remember their names. One notable example is John Michael Higgins. Movie aficionados will recognize him from films like "Best in Show" and "Pitch Perfect." 
But life doesn't always imitate art. Higgins has often played gay characters: In "Best in Show," he and Michael McKean were a dishy couple entering their Shih Tzu in a national dog show (via IMDb). Then in the TV Land series "Happily Divorced," Higgins starred opposite Fran Drescher as a husband who comes out after 18 years of marriage. In reality, the actor is happily married to Margaret Welsh, a fellow actor whose credits include "Grey's Anatomy" and "American Heart." The two met as costars in a stage production of George Bernard Shaw's "Arms and the Man" in Connecticut. "I met her and I was putty in her hands," he told Closer in an interview. The couple wed in 2003, and they have two teenage children, Maisie and Walter.
John Michael Higgins and Margaret Walsh are a Hollywood success story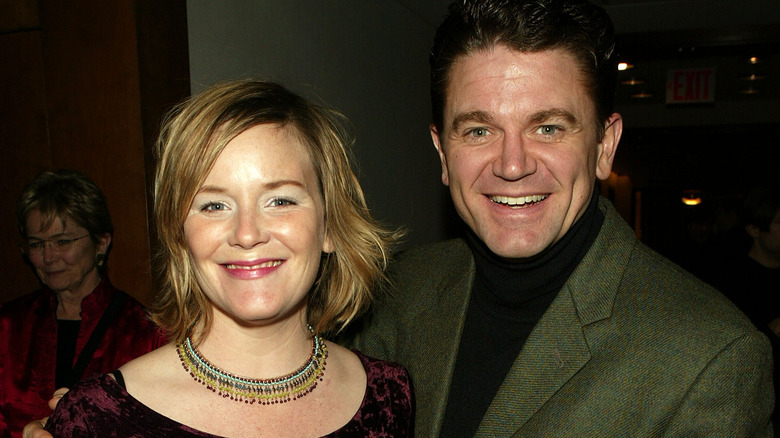 Peter Kramer/Getty Images
Lasting relationships can be hard to find in the entertainment industry. It seems as though each day brings news of another celeb couple either breaking up or close to it. John Michael Higgins and Margaret Welsh, on the other hand, are in it for the long haul. After nearly 19 years of marriage, the two are still as close as ever. Asked by Closer about the secret to marital success, he replied, "Communication and respect are right at the top, but we're also big conversationalists. We often will talk on subjects never having to do with showbiz. I've heard everything she has to say and I'm still surprised by her." He added that just sitting down and having a long talk over a drink with his wife gives him supreme joy.
Another factor in the couple's success may be that their careers aren't their top priority. Higgins told Closer that he's more focused on his children than his acting. "I've done quite a range of things, and I'm sort of satisfied that I still have artistic expression in my life, but I don't think about my career constantly," he said. "I'm thinking about life in big general terms — family, contentment and things like that."
As for their children, Higgins said that they both have "artistic temperaments," and that Maisie, in particular, seems to have a gift for writing. Whatever the Higgins kids decide to do with their lives, they're certain to have their parents' support. Higgins himself told Closer that he was the only one in his own family with an interest in performing, but that his parents were behind him all the way.