Inside Lala Kent And Scheana Shay's Latest Feud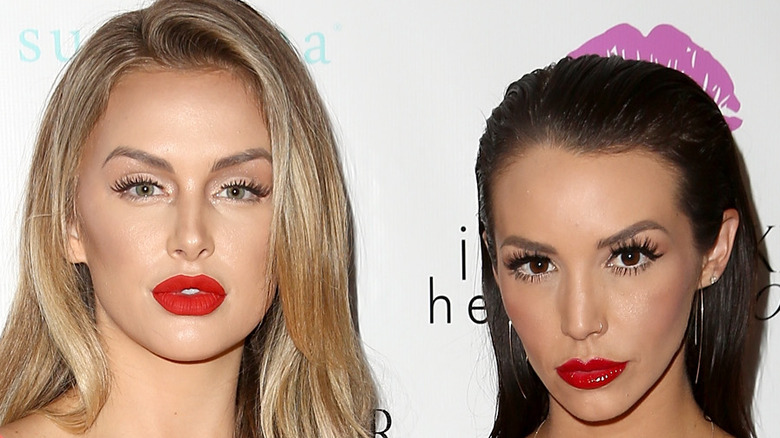 Tasia Wells/Getty Images
Lala Kent and Scheana Shay have had ups and downs in their relationship throughout their time on the hit reality show "Vanderpump Rules," and in recent years things have only gotten rockier between the two. 
While some fans might've expected that both of them being pregnant at the same time would result in them getting closer, it actually had the opposite effect. In 2020, it emerged that Shay wasn't invited to Kent's gender reveal party, and the former later took to her podcast "Scheananigans" to clarify that their friendship wasn't doing great, E! Online reported. Kent later retaliated on her Instagram Story claiming that Shay "would rather focus on me not being there for her than the fact her man said he was working, turned his phone off and went golfing that day," per E! Online. 
Things seemed to be resolved, however, when Kent appeared on "Watch What Happens Live with Andy Cohen" in May 2021. While on the show, the "Vanderpump Rules" star claimed, "Being a mother has softened us both, and it's given us something to really bond over and put pettiness aside" (via Bravo TV). 
Sadly, harmony between the two didn't last very long, and the pair's latest feud is centered around Shay's fiancé. 
Lala Kent has raised questions about Scheana Shay's fiancé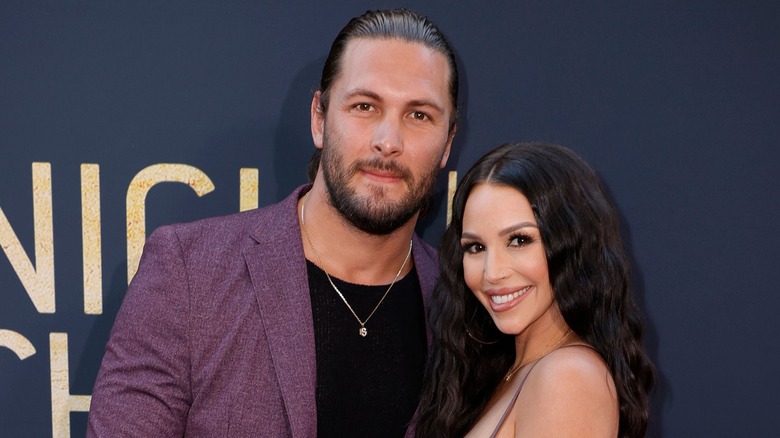 Frazer Harrison/Getty Images
"Vanderpump Rules" newcomer Brock Davies joined the show as Scheana Shay's boyfriend, and before the airing of Season 9, the couple welcomed a baby girl together, Summer Moon, People reported. 
Davies has two older children from a previous relationship, and those kids were surprisingly the reason for this feud. According to Page Six, Lala Kent decided to question Davies regarding his relationship with his two kids, and the fact that he hasn't seen them in years. 
During an interview with Entertainment Tonight in September 2021, Shay defended her fiancé, explaining, "As a stepmom with two kids who were left off the show, I just was hoping that she (Kent) would have that same respect for Brock as we all have for Randall (Emmett)."
In the third episode of "Vanderpump Rules" Season 9, Davies and Shay met with Kent and her then-fiancé Randall Emmett. During their conversation, Davies explained the reason behind this disconnect with his children, claiming that it was due to his ex cutting him out (via People). 
Meanwhile, Davies also spoke to Page Six to further explain his circumstances and question why Kent would dredge up the past so publicly when it isn't relevant to the show today. "Those are my kids and their life was private and they didn't decide to date Scheana. I did," Davies said during the interview.