The Heartbreaking Death Of The Queen's Confidante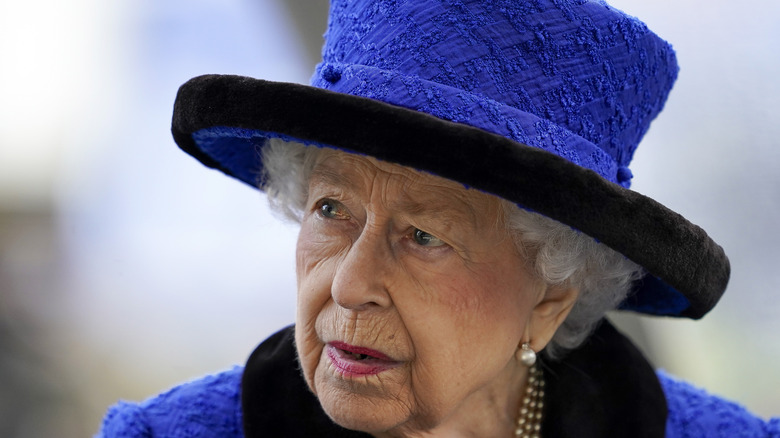 Alan Crowhurst/Getty Images
On Friday, one of Queen Elizabeth's closest friends and confidantes, Ann Fortune FitzRoy, the Duchess of Grafton, died at the age of 101 years old. FitzRoy, who was most recently serving as the queen's Mistress of the Robes, has served the royal household throughout the entirety of Queen Elizabeth's 69-year reign, according to Daily Mail. The Duchess of Grafton began working for Queen Elizabeth and the royal household in 1953 as a Lady of the Bedchamber. In 1966, FitzRoy became Mistress of the Robes, per Hello!.
The Mistress of the Robes is responsible for the queen's wardrobe and jewelry and oversees the responsibilities of the queen's other Ladies-in-Waiting. FitzRoy also attended many overseas visits to Nigeria, France, Morocco, Russia, and more throughout the years. She was also on duty, always standing close to the queen, during important royal occasions, like state visits and the State Opening of Parliament. As a nod to her loyalty to the crown, Queen Elizabeth appointed FitzRoy the Dame Grand Cross of the Royal Victorian Order in 1980.
The death of one of the queen's closest confidantes comes only months after the death of Queen Elizabeth's husband, Prince Philip, at 99 years old.
Queen Elizabeth is godmother to the Duchess of Grafton's daughter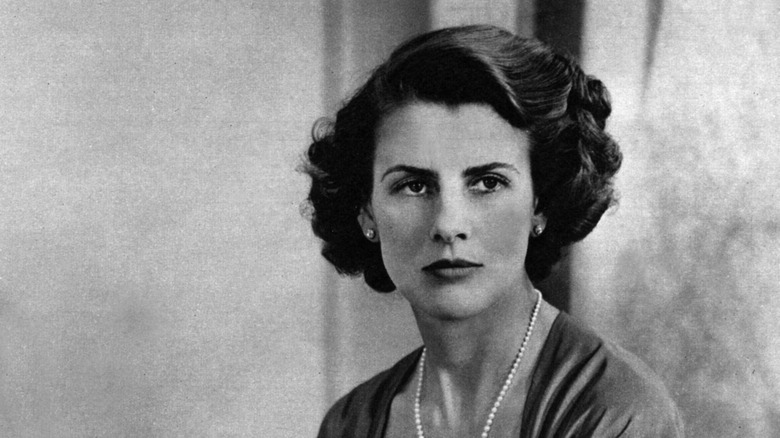 Apic/Getty Images
Prior to taking on a role in the royal household, Ann Fortune FitzRoy, the Duchess of Grafton, married the 11th Duke of Grafton, Hugh FitzRoy, in 1946. The couple had five children and, in 1954, FitzRoy made Queen Elizabeth godmother to her second daughter, Lady Virginia FitzRoy, according to the Daily Mail. Until her death on Friday, FitzRoy was a loyal friend and confidante to Queen Elizabeth.
Given how much time the pair spent together throughout the past seven decades, a void will certainly be felt in Queen Elizabeth's life — perhaps slightly similar to the void left behind after Prince Philip's death earlier this year. FitzRoy, similar to Prince Philip, was one of only a few people throughout the queen's lifetime who truly witnessed every aspect of her private and public life.
 Despite the grief that Queen Elizabeth must feel with the passing of one of her closest friends, royal biographer Andrew Morton told Us Weekly that the public is not likely to see the queen allow her sadness to show while in public. "The queen's character is very stoical," Morton said. "She's a very matter-of-fact character."