How Khloé Kardashian Reportedly Feels About Tristan Thompson's Latest Cheating Scandal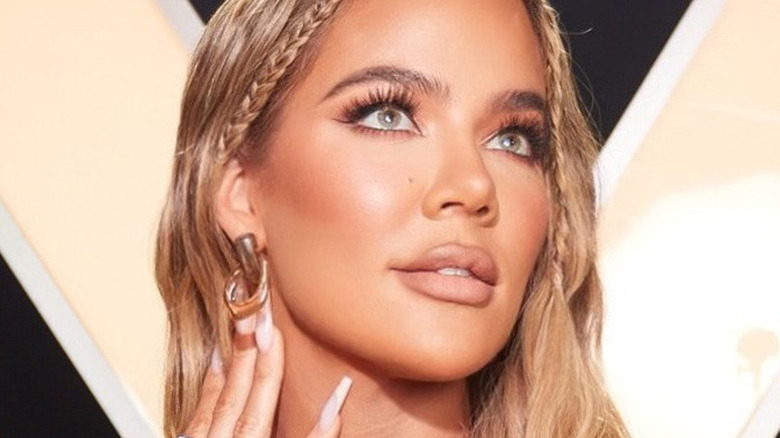 Shein X 100k Challenge 2021/Getty Images
Tristan Thompson is back in the news after a personal trainer named Maralee Nichols welcomed a baby boy on December 2 and claimed that the NBA player was the father. Nichols is currently suing Thompson for child support. Us Weekly reports that the pair spend time together during Thompson's 30th birthday celebration back in March, during the time he was still dating Khloé Kardashian. The basketball player reportedly requested genetic testing for confirmation about the baby's paternity. Meanwhile, Thompson already has two children, a son named Prince that he shares with his former girlfriend Jordan Craig, and a daughter named True that he and Kardashian co-parent.
According to Hollywood Life, Thompson's relationship with Kardashian has been full of drama, as he was accused of cheating with multiple women just hours before the reality star gave birth to their daughter. They have split and reconciled on multiple occasions, but cheating scandals have followed the Sacramento Kings player over the years. Now, sources are revealing how Kardashian is feeling amid the rumors that her ex not only cheated on her again, but may have fathered a child as well.
Khloé Kardashian is reportedly upset about Tristan Thompson's infidelity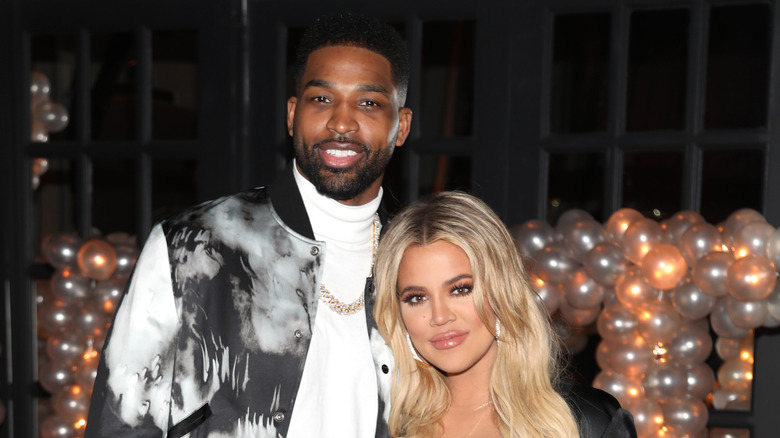 Jerritt Clark/Getty Images
Sources tell People that Khloé Kardashian "knows about the baby" that her ex-boyfriend allegedly fathered with Maralee Nichols and that she is hurt by the situation. "Khloé was upset to find out that he cheated again," an insider said. "She just can't believe that he is going to be a dad again. It's just a sad situation to her."
Meanwhile, sources close to Kardashian tell Us Weekly that it's been difficult for the reality star to come to terms with all that's going on. "This is a very sad time for Khloé. She really loves Tristan and still held a candle for him. She thought he might have changed his ways," the informant dished. "Khloé now knows that Tristan was unfaithful to her when they were back together."
However, the Good American founder has a large support system during this tough time, and her family members are said to be helping her through the situation. "Khloé's family has all rallied around her and have been very supportive to her. Even though Khloé is hurt, she's staying strong and trying to move forward. Khloé did know about the baby before the news broke, it was very hard for her to hear," the source added.