This Celeb-Studded TikTok Has The Internet Buzzing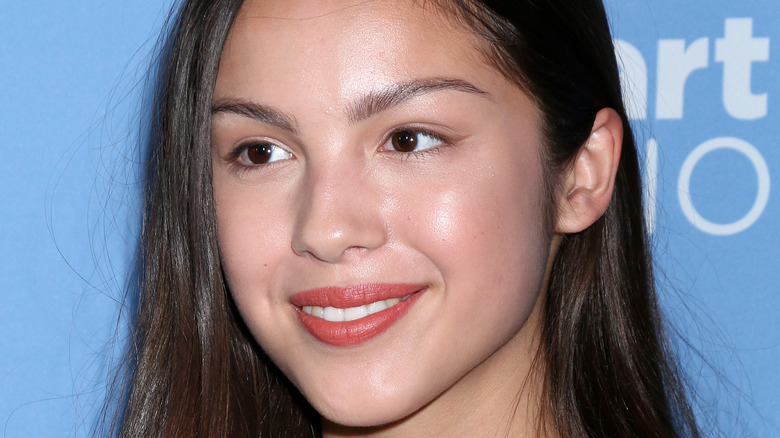 Joe Seer/Shutterstock
Whether you're traveling to the concrete jungles in New York City or to your conveniently curated FYPs on TikTok, chances are you've heard the phrase "bing bong!" The slogan's taken over the internet and probably every intrusive thought you've had in the past few weeks. It began on October 21, when the New York Knicks defeated the Boston Celtics, according to Know Your Meme. SideTalk, "New York's one-minute street show," captured the infectious energy from elated Knicks fans (via Twitter) where Jordan Bloom commented on the win: "bing bong."
Bloom explained the phrase to ESPN, "The phrase is derived from the [New York City] subway doors closing: 'Stand clear of the closing doors please; bing-bong." This was soon adopted by other interviewees on SideTalk, with one video in particular going viral on TikTok. Celebrities have also jumped aboard the figurative subway, adding to the #bingbong, which now has 141 million views. Read on to know more about an iconic celeb-studded video that used the viral sound.
Lil Nas X made a viral video
Lil Nas X attended Variety's Hitmakers Brunch over the weekend, where he was presented the Innovator of the Year Award (via People). "It's been a pretty fun year. I had a lot of fun pissing people off," he said. "I put effort into every single part of my career. And I'm super thankful for this award." But that wasn't the only significant moment audiences got to witness.
The "Montero" singer posted a video on TikTok where the celebrities who accompanied him to the brunch lip-synced the viral "Bing Bong" sound. "F*** your life," Lil Nas X said. Olivia Rodrigo replied with the iconic slogan. Jack Harlow, Normani, Chloe Bailey, and Anitta also made appearances in the video, repeating the Coney Island SideTalk interview perfectly. We were surprised to see a few more celebrities. To Tinashe's "What do you wanna tell Joe Byron right now," Avril Lavigne said, "'sup, baby?" One commenter on the video said what we were all thinking: "icons with an iconic sound."