Karen Gillan's Auburn Hair Look That Fans Envy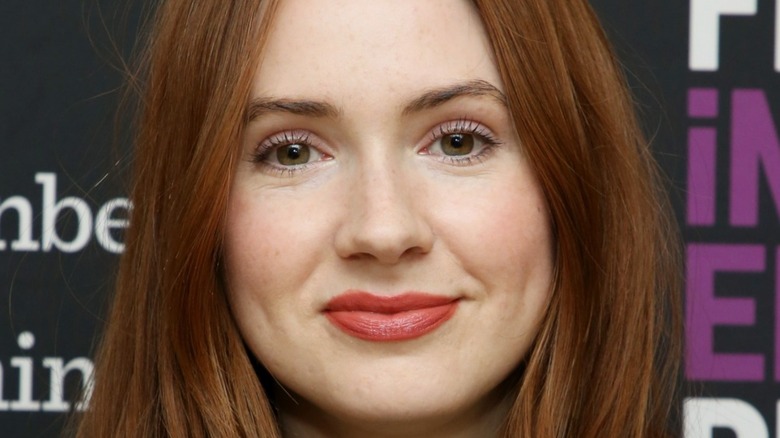 Phillip Faraone/Getty Images
Karen Gillan's natural auburn hair stands out as much as her impeccable acting choices. Her tenure in cult classic "Doctor Who" and blockbuster hit "Jumanji: Welcome to the Jungle" has made her one of the most recognized redheads in the entertainment industry today (via IMDb). This makes Gillan's bold decision to shave off her hair in preparation for her role in "Guardians of the Galaxy" all the more liberating, per The Things.
But Karen Gillan's stunning mane wasn't always popular. The "Gunpowder Milkshake" star revealed that growing up, she was relentlessly teased about her red locks (via Metro). She recounted a time in school where she was picked on for being "tall, lanky and ginger." She shook off the insults and used them to fuel her self-confidence. "I'd never had a problem with being tall, and in terms of having red hair I always had a belief it would benefit me in the long run," she explained.
We're ready to channel an ounce of that confidence into our own hair. If you're on a forever quest for the perfect auburn hair color, use Gillan's hair as inspiration.
How to get Karen Gillan's exact shade of auburn hair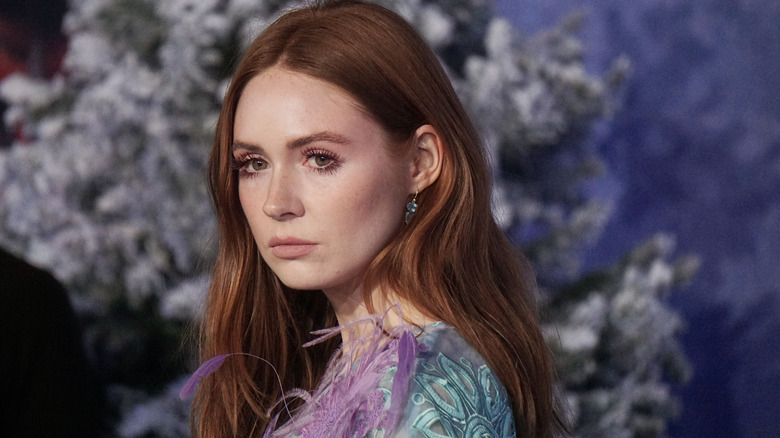 Tsuni-USA/Shutterstock
Achieving Karen Gillan's auburn hair color is simple. Ignore the temptation and skip the bright copper dye. Instead, go for a subtle mix of brown and reddish gold shades (via Byrdie). This will give your hair a more natural look and make it pop.
Celebrity Hair Color Guide broke down her signature hair color into a foolproof routine. Blend organic beauty brand Oway's Hcolor hair dyes in 7.43 Copper Golden Blonde and 7.34 Golden Copper Blonde with their Hcatalyst 20 Volume Cream Developer. Apply the new color and let it sit for 35 minutes. Give your hair dimension with Hbleach Butter Cream Lightener and Htone 9 Volume Cream Developer, recommends the outlet. This step is crucial because the hair lightener and developer work together to lift your hair cuticle, making it easier for the desired color to stick, according to Total Beauty. Wash with a neutralizing shampoo and ph-balancing hair mask and bam – get ready to live out your redhead dreams. Red carpet glamorous hair is one wash away.