The Famous Artists You Never Knew Kevin Federline Worked Under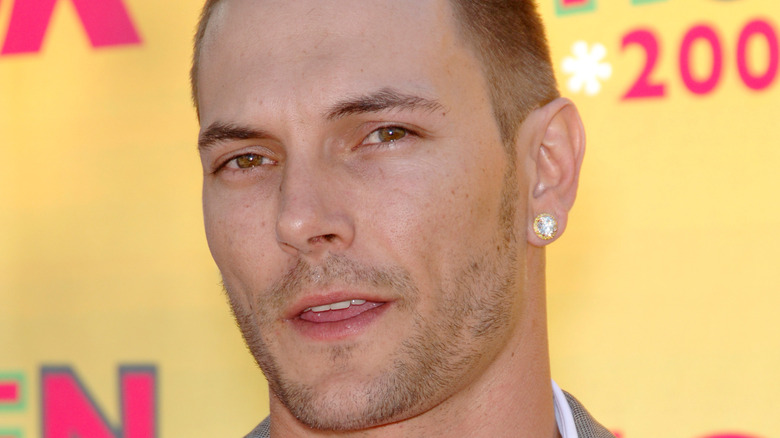 Featureflash Photo Agency/Shutterstock
Kevin Federline was catapulted to worldwide fame after dating (and eventually marrying) popstar Britney Spears back in the early 2000s. But it's worth noting that, prior to becoming her baby daddy, Federline was an in-demand backup dancer in his own right. In fact, as Us Weekly notes, he actually met Spears while dancing at a club in 2004, the same year that the "Toxic" singer infamously married her childhood friend Jason Alexander. Of the meet-cute, Federline told Us Weekly that, "Our eyes met and that was it. We just hit it off right away." He sweetly added, "I was madly in love with her. Everything just seemed so right. I didn't see it as too fast or too slow." 
The feeling was mutual, with Spears gushing to People Magazine (via Us Weekly), "It was really beautiful and romantic and special between us." The popstar elaborated, "My other loves were like puppy love. They were like practice for the real thing. This is just deeper." Although Federline and Spears split in 2006, Federline publicly supported his ex during her difficult conservatorship battle. Moreover, he's ceded the limelight to focus on raising their two children. Perhaps Spears' ex-husband is used to shining in the background, judging by his previous career. 
Kevin Federline has worked with some of the music industry's biggest stars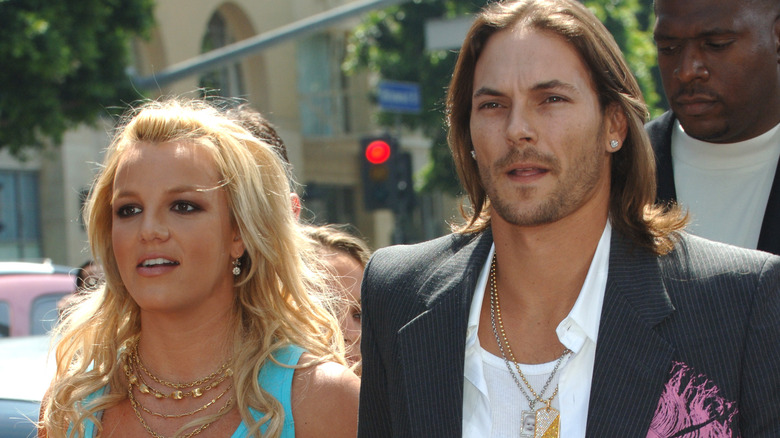 Featureflash Photo Agency/Shutterstock
Before hitting it off with Britney Spears, Kevin Federline wasn't a no-name backup dancer — in fact, he worked with high-profile stars including Justin Timberlake, Michael Jackson, and Christina Milian, per Today.com. According to Us Weekly, Federline never officially worked under ex-wife Britney Spears, with the exception being his brief appearance in her music video for "My Prerogative." Prior to meeting the Princess of Pop, he danced in her ex, Timberlake's, music video for "Like I Love You" in 2002.
Per E! News, Federline cropped up in Milian's video for the early-2000s anthem "AM to PM," as well as in Pink's equally iconic "Get the Party Started." However, it was his work with Jackson that clearly made the biggest impression on the former dancer, since Federline named one of his children Kaleb Michael Jackson Federline. Perhaps taking his cues from these stars, Federline attempted to launch a rap career at one stage, per Today.com. That said, it didn't exactly go down well, and Billboard Magazine called his 2006 Brazilian-esque single "a monument to mediocrity" (via Today.com). Federline also tried his hand at acting, making cameos in popular TV shows like "Will & Grace" and "One Tree Hill." Suffice to say, though, the entertainer is focused on being a father first and foremost, telling Interview magazine (via MTV News) all the way back in 2008 that, "Family comes first."