The One Holiday Tradition Dolly Parton And Her Husband Always Keep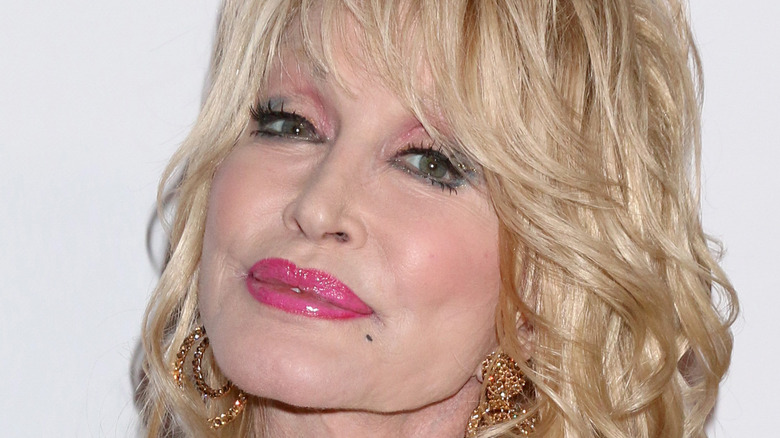 Kathy Hutchins/Shutterstock
With December 25th only a few short weeks away, it's officially feeling like the most wonderful time of the year. There are so many things to love about the holiday season, from the rush of holiday shopping to the constant chance of snow, along with all of the beloved holiday traditions, from baking cookies to Christmas caroling (via Country Living). And regardless of where you live, whether it's in the sunshine state of Florida, or in the snowy peaks of Colorado, it's also beginning to look a lot like Christmas. Families are starting to decorate Christmas trees and tuck brightly wrapped presents underneath them, and everywhere you turn there are twinkling lights, bedazzled wreaths, and Starbucks peppermint mochas.
Right now, there are so many reasons to feel merry and be joyful, but the best part about the holidays is spending time with the people you love. Nothing beats a relaxing night around the fire watching a Christmas movie with your friends and family. Even with their busy schedules, A-list celebrities also find time to celebrate the holidays. And while the Hollywood elite aren't really just like us, they also have their favorite holiday traditions that they celebrate year after year — and Dolly Parton and her husband Carl Dean are no different.
Every Christmas, Dolly Parton and Carl Dean gift each other chocolate covered cherries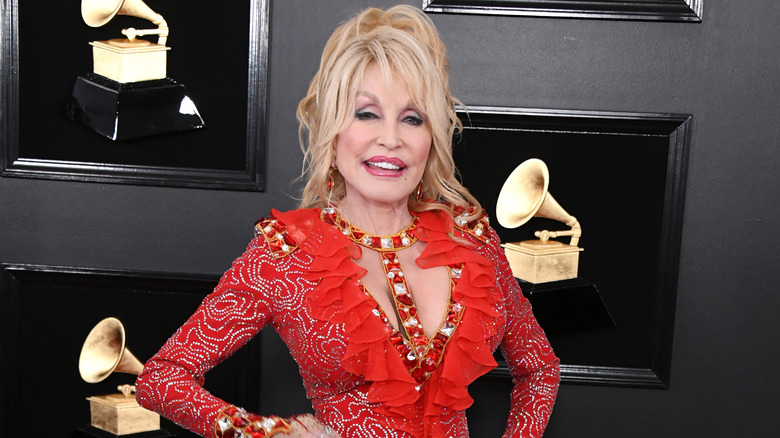 Jon Kopaloff/Getty Images
For Dolly Parton, Christmas is, and always has been, one of the most magical times of the year. On the Southern Living Podcast, "Biscuits and Jam," the "Jolene" singer reminisced about her childhood Christmases listening to her Mom read aloud the Bible and sharing the real story of Christmas (via Cheat Sheet). Even if holiday gifts weren't in the budget for the Parton's, her family never stopped believing in the joy of Christmas, the country music legend revealed.
One of the traditions that Parton has carried over from her parents, that she and her husband Carl Dean uphold to this day, is gifting each other with a sweet treat. Parton's Mom and Dad would both buy each other a box of chocolate covered cherries, and on Christmas Day they would simply swap boxes as their annual gift for one another. "Of course we all ate it, but it was just their tradition," Parton recalled, referring to her and her siblings. "And to this day, my husband and I do the same thing. I buy him a box of chocolate covered cherries and, he buys me some."
Parton and Dean have been married for a 55 years and it is these small romantic gestures that keep the spark alive in their relationship. From picking flowers and writing poems, to spontaneous afternoon picnics, it's the "little things" that are the secret to their marriage, the "9 to 5" singer shared with People.