Dolly Parton Reveals The Secret To Her Marriage's 'Sensible Separation'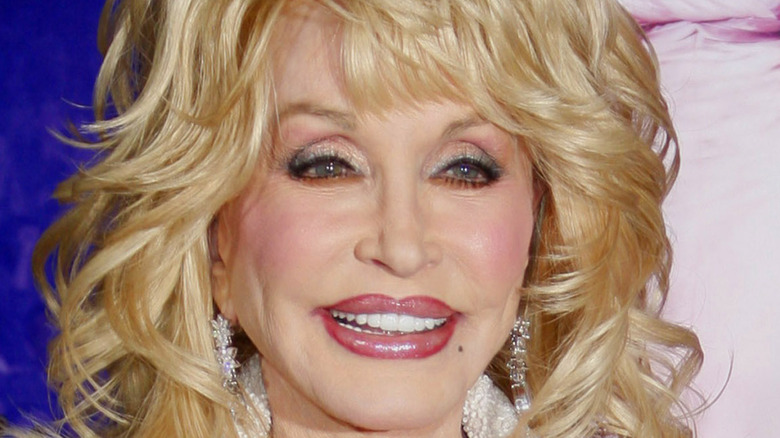 Shutterstock
When you've been married for half a century — especially in the entertainment industry — you have to have done something right. Dolly Parton married husband Carl Dean in 1966 when she was barely out of her teens, per Biography. She and Dean had initially met two years prior in a laundromat, according to the outlet, and have gone through the years together as Parton has become a worldwide superstar as a singer, songwriter, actor, amusement park owner, and philanthropist.
Parton is known for her hits, like "I Will Always Love You," "9 to 5," "Jolene," as well as her roles in films such as "9 to 5," "Steel Magnolias," and more. Her theme park Dollywood has been a popular attraction since 1986, even making Forbes' "America's Best Midsized Employers" list in 2021. Not to mention her philanthropy prompted her to donate $1 million to COVID research that went to producing the Moderna vaccine, according to CNN. 
And through all of it, Parton's marriage has remained the one constant in her life for a very good reason — she and her husband live separate lives.
Dolly Parton's career is what's given her marriage the space it needs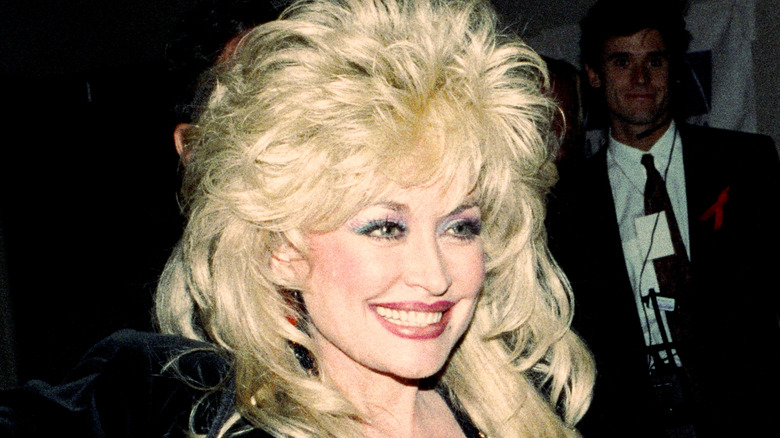 Shutterstock
When Dolly Parton talks about separation in her marriage, she doesn't mean the legal type, or the kind where a couple lives apart but stays married on paper. She means her work travel and his homebody lifestyle makes it easy for them to do their own things in life without clashing too often.
"I've always made jokes that the reason our marriage has lasted so long is because I stay gone," Parton said in an Amazon Music video conversation with Gabby Barrett, who performed a cover of "I Will Always Love You" in 2020. "Well, there's a lot of truth in that. We're not in each other's faces all the time. I think there's a lot to be said about having some sensible separation because you can't be with somebody 24/7, 365 and not want to smack their face now and then."
That doesn't mean Parton and Dean don't enjoy each other's company when she is home. Perhaps that's because seeing each other is often fresh and new.
"My husband and I always had a great friendship," Parton said. "We're both funny, and we both have a great and warped sense of humor so we've always had a good time. He's pretty much a loner and a homebody, and I'm a gypsy. But when I'm home, I love that. We don't do the same thing so it gives us different stuff to talk about."